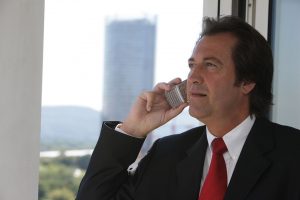 In the new world, businesses need to focus their attention on recouping their losses. Issues that might have been overlooked in the past could now drag the business down. A company is quick to identify common triggers for money loss: Cost of supplies and resources, waste in the production and the operation processes, ineffective pricing policies, and lack of market knowledge are some of the most frequent problems. However, if you're going to build growth after the economy recovers, you need to consider overlooked issues. 
#1. You don't spend enough on self-promotion
It's understandable to want to limit unnecessary costs after the global situation. However, marketing activities are essential to business survival. Failure to invest in promotional campaigns and strategies ultimately drives a brand into oblivion. Being noticed and remembered by your audience requires scalable activities. Organic SEO, for local searches, for instance, can let people know your business is open to visitors again. PPC advertising can help promote services. You can also use social media and PR presence to push brand awareness. 
#2. You invest too much work in strategic planning
There can be no effective strategy without thorough research and data analysis. However, your role as a strategist doesn't stop there. The strategy is designed to establish a data-informed plan to drive positive results. Putting the plan on paper is only the first step. A lot of businesses fail to secure the right resources for strategy execution, which can lead to slow deployment, or even a fantom strategy – a strategy that exists only on paper but has failed to come to life. Nobody needs a good plan that can't be executed. 
#3. You've got too much personality
The personality of the people who run a business influences its success. There are plenty of positive traits that you would expect in a leader, but there are also negative traits. These negative traits could drag the team down. Recognizing toxic personality elements is essential to fixing issues and moving forward. A leader needs to have sufficient EQ to guide, influence, and motivate others. Someone like Steve Jobs, for instance, is often described as an influential genius. Yet the man underneath has a solid understanding of emotional intelligence to influence, push, and encourage people and drive Apple back from the brink of bankruptcy. Does his approach work with all leaders? Unless you have the same emotional awareness and charisma, it's unlikely to succeed. 
#4. You've got many investors
Investors drive growth. However, too many of them could slow projects, decisions, and delivery. Businesses who rely on a large number of investors could also struggle to unify votes and ideas. You may be at risk of scattering your efforts to please each of them, leading the business to minor achievements. 
#5. You believe the customers are always right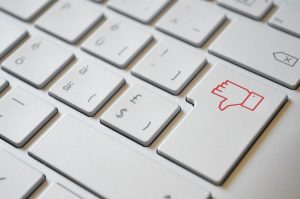 Customers are kings is a business mantra you want to question. Fulfilling customers' requirements and exceeding their expectations are the key to building a successful and reputable business. However, not every customer is going to treat your business fairly. Nightmare clients and customers who leave unfair reviews do exist. As a business, you need to defend your company when the attack is unjustified.
In conclusion, identifying areas of improvement is vital to building growth in a post-economy. With the future of your business at stake, you can't afford to ignore some issues that can become unmanageable, from strategy execution to managing investors' requests.