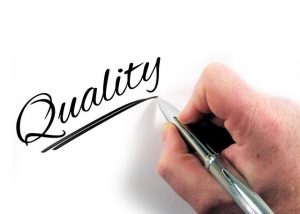 There are, for the most part, two competing philosophies when it comes to manufacturing businesses. On the one hand, there is the "stack 'em high, sell 'em cheap" approach, which prioritizes volume. You will generally not lead people to believe the items you produce are of the best quality, but they're not paying much for them so it's fine – and because you sell a lot of that item, it pays off for you in income terms.
On the other, there is the concept of items which are made to last, and to deliver superior results. Such items will generally cost more to make, and to buy, which means they're going to have to offer value – the philosophy behind making, selling and purchasing such items is that they will work well and keep on working, so over the course of time they will be worth the outlay. It's this essence we're going to explore today, explaining why it's a good idea to prioritize quality over quantity and why it will benefit your business in the long term.
Quality means safety
Most products manufactured in the modern day will have an end user, and that user will have consumer rights. Whether that end user is a motorist who will benefit from the engine you build, or a child who is beguiled by your colorful toys, perhaps the most important right they have is to the safe use of whatever you create. It may be cheaper to produce a toy with lower-quality paint, but the less you pay for such raw materials the lower its safety standards are likely to be. Equally it may cost more to make your engine parts using roller hearth furnaces, but they are likely to perform at a higher level for longer and keep a driver safe. This means you're not at risk from lawsuits that can arise when products fail.
Quality attracts more long-term deals
When you make high-value items, often your most important customers will be those who are fulfilling high-cost, long-term projects. These might be major infrastructure contracts, for example, or fleet purchases on behalf of a major automotive player. Whatever the case, these are deals that come along occasionally and pay off in a big way. If you garner a reputation for making parts that last, are safe, and perform to a high standard, you're more likely to get the call when these contracts come up. Semi-regular contracts backed by a government or an established company are the best ones to get, as they will pay on time  and in full, keeping your cash flow ticking over.
Quality is synonymous with ethics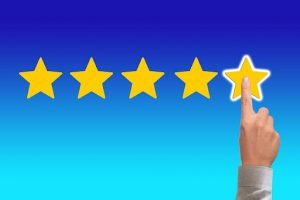 One of the most visible business trends in the last decade or so has been the development of a preference for ethical businesses. Customers of both an individual and commercial nature are increasingly likely to purchase from providers who observe high ethical standards – both in the sense of ensuring their employees are well-paid and looked after, and in terms of honoring environmental standards. Let's put it this way – a business that makes highly-disposable products is inevitably going to be creating more waste, and that's not a positive in the modern market. Quality products, by demonstrating an ethical commitment, can position you positively in the eyes of the consumer.
Quality has a long tail
Imagine a residential customer who, after ten years living in a property, has to replace a lightbulb or a domestic appliance (or part of one) for the first time. During the sourcing of replacements, they're going to look at the item they are replacing, and note that it lasted much longer than they may have had cause to expect. In this regard, the name of the company that made the item is going to be synonymous in the customer's mind with quality and durability – both of which are big selling points. The chances are that they will also look for other products made by the company in future, which can mean customer loyalty that lasts for decades.
If you focus on providing quality, you are likely to see results which will serve you well for a prolonged period. While companies who provide quantity at a cheaper price will constantly be having to change to stay popular, the timely value of quality will stay relevant for years and even decades to come. So while it may look tempting to look at moving higher volumes, you're better off devoting the time to come up with products that stand the test of years; in the end, that will be its own advertisement.