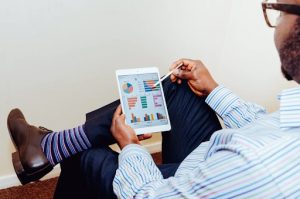 It's a sad fact that many businesses struggle to stay open, and finances (or a lack of them) are often cited as the cause. It's for this reason that business owners everywhere need to be financially wise. By resisting the urge to overspend or make cost-saving mistakes, they can save themselves from financial difficulties down the line. It starts with the right seed funding, but as time goes on you have to learn how to manage your business finances so that you're not running through more cash than you had planned to. You want to ensure that your business is well-fed with cash – and that means learning how to keep on top of your business finances properly.
And so it is with you if you're a business owner yourself. You want to make money and not lose it, and you want to make financial decisions that don't jeopardize your income and your business. 
So, how can you be financially wise? Here are some suggestions we hope you find useful. 
#1: Be prepared for any circumstance
The recent pandemic has taught business owners many lessons, not least the fact that disaster can strike at any moment. Many businesses have closed over the last couple of years and this is because they weren't prepared for the financial repercussions of this world-changing event.
Chances are, you may have faced difficulty yourself. To protect your business in the future, there are a couple of things you can do. 
Firstly, ensure you have an emergency fund in place. 
By putting money aside each month, you will be less likely to encounter financial trouble should disaster strike. We aren't just talking about another pandemic situation of course. It might be that your premises will need urgent repairs at some point, for example, or you might have to restart the hiring process if a staff member suddenly leaves. With money in place, you will be able to get your business up and running again with little disruption to your financial position. 
Secondly, be prepared for any lapses in the supply chain.
The importance of this is discussed in this article on the future of healthcare supply chain management. Many healthcare businesses were caught out during the pandemic as they didn't have supplies in place to cope with the sudden break in the supply chain. They were left short of important items, including those that could have been life-saving. Many other business types struggled to attain what they needed too and this could be why some businesses folded. The message for you? Be prepared and pay for supplies before you are likely to run out. This way, you won't be left short if another disaster disrupts the supply chain and you won't have to incur financial losses due to an inability to meet customer demand. 
#2: Invest in the best 
Sure, you could save money by purchasing cheaper equipment or by hiring low-skilled employees. But where would that leave your business? Chances are, such decisions would leave your business in financial jeopardy as quality would be at a minimum. 
While you shouldn't bankrupt yourself in your spending, you should always avoid cutbacks in your spending if your business could be at risk. When buying equipment, don't invest in anything that is likely to break easily, as you will have to pay for replacements. This could cost you more than a single piece of quality equipment. And when hiring staff, don't hire those who aren't skilled in an effort to save on salaries. It's better to hire people who are better equipped to fill your vacancies, as even if you do have to pay them more, you should make more money because of their enhanced skills and productivity. 
So, while you should sometimes try to be frugal in your business, don't make cutbacks when you need to focus on quality.
#3: Learn how to budget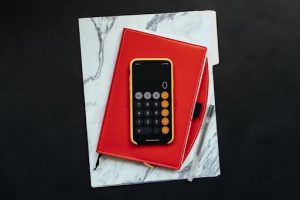 Do you know how much money is leaving your business each month? Do you know what money you are bringing in? If you don't keep track of your finances with a budget, you could place your business in jeopardy if you are spending more than you are making. 
So, to reduce the possibility of any foolish mistakes, make a budget and stick to it. This step-by-step guide may be useful to you so follow the advice within if you need the help. There are a lot of budgeting apps available if you need something simple to help you manage your budget, so download something from your phone's app store to help you with this aspect of your finances. 
When you are able to track your finances with a budget, you will have the incentive to curb bad spending habits and to make cutbacks when needed.
#4: Be diligent about shopping around
Why pay more when you could be paying less? Well, as we have discussed already, it is sometimes important to pay more if the quality of something would otherwise be compromised. However, in some cases, there is no need to pay more money than you need to, especially when buying the exact same product or service. 
Think about this when paying for your business utilities, such as your electricity, phone, and broadband. Consider this when paying for your regular business supplies. And consider the same when paying for outsourced services. If you can get what you need at a lower cost, without any risk to your business, then make the switch when the time is right. By doing so, you will have more money to put into your business savings, be that your emergency fund or the savings account that is in place to manage the future needs of your business. 
#5: Don't assume you have to manage your finances alone
If you don't feel comfortable managing your business finances alone, then don't! The wisest thing to do is to delegate some of your financial tasks to another, such as an accountant, bookkeeper, or an experienced member of your team. 
When making financial decisions, you will also be able to speak to these people and ask for their advice. Their expertise will guide your decision-making and potentially stop you from making any bad mistakes. They might also have the time to educate you on how to manage your business finances better and give you the tools you need to manage certain financial matters alone in the future. Of course, it's always good to have somebody to turn to, even if you do know what you're doing, as a fresh perspective can be useful before you commit to any spending. 
When you're financially wise, your business will be in a much better position. So, consider the points we have made in this article and relate them to yourself. Then follow the steps we have suggested to ensure the long-term future of your business.