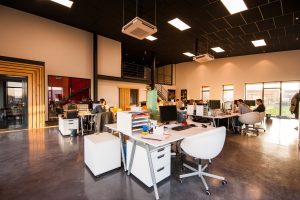 When it comes to running a business the main aim is to make that business profitable. You want it to make money. It may be true that you have to spend money to make money but there comes a point where this is just not viable and savings can be made and your business can be more profitable. Reducing your company overheads is key to saving money and maximizing profit so here are some ways to consider reducing your company expenditure. 
Look at purchasing
Do you buy supplies? Stock? Have you been buying from the same supplier for years? It is time to broaden your horizons and look further afield. Research the market and see what is available and whether you can source your supplies for a lower price. Perhaps you are a law firm and your office supplies invoices are creeping higher and higher, can you source alternative ink, paper, and pens that achieve the same for a lower cost? Or perhaps you are a vaping company, in which case, changing wholesalers and searching for a better-priced wholesale vape cartridge or vaping equipment might save you money and increase profitability. Wherever your business relies on purchasing check your expenditure and compare it to what else is available. 
Travel less
Traveling for business incurs expenses that are footed by the business. Whether the company is paying for train tickets, mileage, flights, or hotel rooms they are all costly sums that add up. As a result of the pandemic we have seen travel, and indeed, company travel dramatically cut. Business meetings are now conducted by Zoom and team meetings can connect staff members across the country via Teams. In 2021 there are so many virtual means at your disposal company travel only needs to be used as a necessity. 
Another thing to consider is can your staff work remotely? Have they been doing so as a result of the pandemic? With more and more staff working from home the need for office space is cut. With less demand for larger offices or even an office at all a company's rental bills can be dramatically reduced, if not void. 
Internet marketing
Traditional marketing methods such as TV adverts, billboards, and radio are known to be costly. Nowadays there are alternatives available that are just successful and incredibly cost-effective. Using search engines, for example, to generate business is a proven way to increase brand recognition and drive leads to your website. 
Don't forget to utilize social media. Social media platforms are free to use and are where your customers spend a large amount of their time, so you should too. While social media channels are free it may be worth outsourcing social media management and/or your internet marketing to the professionals as it can get technical and require a certain skill set. It will still be more cost-effective than the traditional marketing routes. 
Look at your staff
No manager likes to make staffing cuts and it is never a decision to be taken lightly. That said sometimes the means justifies the end and cutting staff to reduce the wage bill is necessary. Are you paying two people to do one person's job? Can staff take on more responsibility? Could you benefit from employing freelancers as opposed to regular staff? Just be wary when cutting staff, you don't want to reduce morale or productivity.