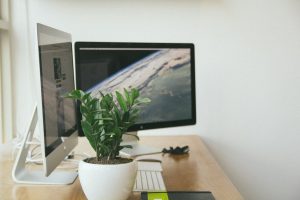 Freelancing is an excellent way to make a living and offers you a flexible schedule. The challenge is getting your business off the ground and running and then being able to keep up the excellent work and bring in profits over the long-term.
If you're doing what you love and following your passion, then it's worth figuring out a way to be successful in your role. Apply the following tips so that you can carve out a career path that will be rewarding and profitable for you. Enjoy the freedom that comes with freelancing, and be sure to show your gratitude to anyone who steps in and offers you a helping hand along the way.
1. Find A Designated Workspace
You may struggle to succeed as a freelancer if you don't take the position seriously and treat it like you would any other job. Therefore, consider finding a designated workspace such as renting a hot desk and having a place you can go each day to focus on your work. Trying to complete your tasks from your couch with your computer in your lap may be distracting and uncomfortable. It's best to wake up each day and head into an office setting so that you can concentrate on what you're doing and produce quality work.
2. Build A Portfolio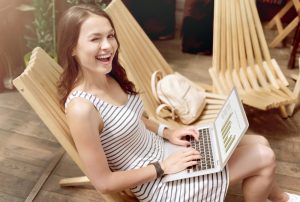 Another tip that will allow you to succeed better as a freelancer is to build a portfolio of your work. Employers and clients will ask for it when they're considering hiring you for a job. Include projects that you believe reflect some of your best work and that you've received positive feedback on previously. You may even want to build an attractive and user-friendly website to advertise your services and use to post testimonials from past clients. You need to be able to show others what you're capable of doing in an efficient and organized manner.
3. Network & Make Connections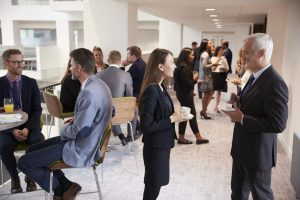 Spread the word about your freelance business so that people start talking about you and telling their friends and family members about your business. Take the time to network and make new connections so that you can share about what you do and why someone may want to hire you. Since you're self-employed, it's going to take an extra effort on your part to put yourself out there. Commit to attending business connections and networking events in your free time.
4. Find Multiple Clients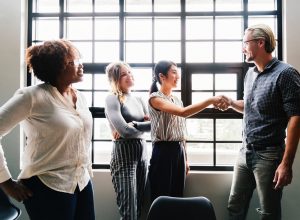 It's in your best interest to seek multiple income sources as a freelancer, especially when you're first starting. You may even want to get a second job or side gig while you work on building a book of loyal clients because this can take time. Naturally, freelance is a constant stream of ebbs, and flows and some weeks will be busier than others. Avoid relying on one client to keep you in business and instead work on securing multiple customers who need your services. Diversify your client base by going after companies and projects of all sizes. Learn how to communicate with your client base so that you can build long-term relationships and get on the same page.