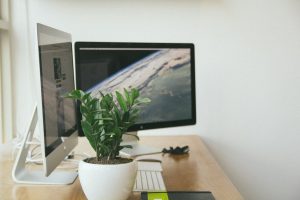 Succeeding as a freelancer requires a combination of skills, including the ability to market yourself, manage your time effectively, and deliver high-quality work to your clients. Here is an in-depth review of how to succeed as a freelancer:
Identify your niche: The first step to succeeding as a freelancer is to identify your niche. This involves determining your area of expertise and the types of clients you want to work with. By focusing on a niche, you can differentiate yourself from the competition and become an expert in your field.
Build a portfolio: A portfolio is essential for showcasing your work and demonstrating your skills to potential clients. It should include examples of your best work, along with testimonials from satisfied clients.
Market yourself: Marketing yourself effectively is key to attracting new clients. This involves creating a professional website, using social media to promote your services, and networking with other professionals in your industry.
Price your services appropriately: Pricing your services appropriately is crucial for attracting clients and generating income. Research the rates charged by other freelancers in your industry and set your prices accordingly. You can also offer different pricing tiers or packages to give clients options.
Manage your time effectively: As a freelancer, it's important to manage your time effectively to meet deadlines and deliver high-quality work. This involves setting a schedule, prioritizing your tasks, and avoiding distractions.
Communicate effectively with clients: Clear communication is essential for building a good working relationship with your clients. This involves setting expectations, being responsive to their needs, and providing regular updates on your progress.
Deliver high-quality work: Delivering high-quality work is key to building a strong reputation and generating repeat business. This involves understanding your clients' needs, meeting their expectations, and going above and beyond when possible.
Build strong relationships with clients: Building strong relationships with clients is crucial for generating repeat business and referrals. This involves treating clients with respect, being responsive to their needs, and showing appreciation for their business.
Continuously improve your skills: To stay competitive as a freelancer, it's important to continuously improve your skills and stay up-to-date with industry trends. This involves attending conferences, taking courses, and seeking feedback from clients.
In summary, succeeding as a freelancer requires identifying your niche, building a portfolio, marketing yourself effectively, pricing your services appropriately, managing your time effectively, communicating effectively with clients, delivering high-quality work, building strong relationships with clients, and continuously improving your skills. By mastering these skills, you can build a successful freelance business and achieve your goals.
Freelancing is an excellent way to make a living and offers you a flexible schedule. The challenge is getting your business off the ground and running and then being able to keep up the excellent work and bring in profits over the long-term.
If you're doing what you love and following your passion, then it's worth figuring out a way to be successful in your role. Apply the following tips so that you can carve out a career path that will be rewarding and profitable for you. Enjoy the freedom that comes with freelancing, and be sure to show your gratitude to anyone who steps in and offers you a helping hand along the way.
1. Find A Designated Workspace
You may struggle to succeed as a freelancer if you don't take the position seriously and treat it like you would any other job. Therefore, consider finding a designated workspace such as renting a hot desk and having a place you can go each day to focus on your work. Trying to complete your tasks from your couch with your computer in your lap may be distracting and uncomfortable. It's best to wake up each day and head into an office setting so that you can concentrate on what you're doing and produce quality work.
2. Build A Portfolio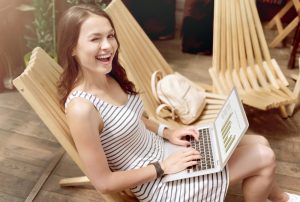 Another tip that will allow you to succeed better as a freelancer is to build a portfolio of your work. Employers and clients will ask for it when they're considering hiring you for a job. Include projects that you believe reflect some of your best work and that you've received positive feedback on previously. You may even want to build an attractive and user-friendly website to advertise your services and use to post testimonials from past clients. You need to be able to show others what you're capable of doing in an efficient and organized manner.
3. Network & Make Connections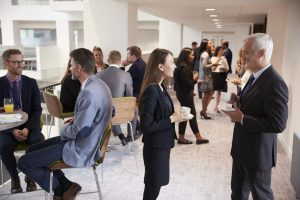 Spread the word about your freelance business so that people start talking about you and telling their friends and family members about your business. Take the time to network and make new connections so that you can share about what you do and why someone may want to hire you. Since you're self-employed, it's going to take an extra effort on your part to put yourself out there. Commit to attending business connections and networking events in your free time.
4. Find Multiple Clients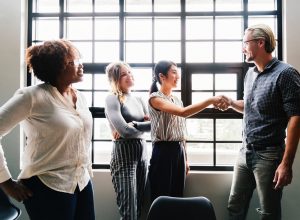 It's in your best interest to seek multiple income sources as a freelancer, especially when you're first starting. You may even want to get a second job or side gig while you work on building a book of loyal clients because this can take time. Naturally, freelance is a constant stream of ebbs, and flows and some weeks will be busier than others. Avoid relying on one client to keep you in business and instead work on securing multiple customers who need your services. Diversify your client base by going after companies and projects of all sizes. Learn how to communicate with your client base so that you can build long-term relationships and get on the same page.
How to Make Money as a Freelance Writer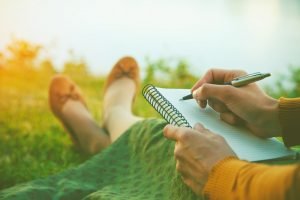 If you've tried your hand at freelance writing, but don't quite enjoy the grind and repetition that comes with writing articles for clients, you could start to write articles for yourself and for the people who are interested in your writing. For freelance writers, creating a blog is a wonderful way to make some money online, as it allows you to craft articles that you're truly interested in and on subjects that you actually know a lot about. Blogging is a very popular method of making money on the internet, so you're unlikely to be successful at the very beginning unless you already have a strong online presence. However, by working hard and putting out content that your readers enjoy, you can be making money as a freelance writer in no time.
What Do Freelance Writers Do? Start Blogging

On this list, blogging is one way of making money online that likely takes the most dedication if you want to earn a substantial income. Though you might write one or two articles that are more popular than the rest, this doesn't automatically mean that your website is growing and your blog becoming more popular. Most blog readers need to get to know the writer of the blog before they really become loyal customers who read all the time, which may require you to write an article everyday for upwards of a year before you start gaining traction with a lot of page views and a plentiful amount of comments. If you're truly interested in how to make money as a freelance writer, be prepared to invest a significant amount of time before you start seeing returns.
Creating A Blog
Despite its difficulty, writing a blog can be very rewarding, especially if you explore the many different avenues of making money available on a blogging website. For instance, advertising is a great way to make money with a blog. Although you don't want to stuff your website with ads that will simply turn your readers away, signing up to sites like Media.net and Google Adsense will allow you to start displaying ads that will make you a very small amount of money each time a visitor reads your blog. Many freelance writers even offer a paid membership for areas of their website and blog that offer exclusive content. While the content will need to match what one expects from exclusivity, paid memberships are very popular if the price is justified.
Make Money From Blogging
You might also want to look into offering a paid service through your blog, such as coaching for other prospective bloggers on the ins and outs of the industry or even something like financial planning if you have a skill-set that allows you to market yourself as a professional for a certain subject. Another great way for a blog to make money is by offering a subscription, similar to what you would offer with a paid membership. These subscriptions could include weekly or monthly newsletters that provide your readers with special content that they simply can't afford to miss. As with paid memberships, the content will have the justify the price of the membership but is something you should definitely look into as a way to make money with your writing.
Be a Good Blogger
If you believe that you'd make a good blogger, center on the subject or subjects you would like to write about and then explore other blogs of a similar nature. You don't want to copy these blogs, but it is important to gain inspiration from somewhere. Now that you know what it takes for a writer to create a successful blog, you can get started right away.
Freelance Writing For Websites
With most websites that offer freelance writing, you'll have the option of selecting the articles that best fit your particular skills as a writer. Maybe you enjoy writing about travel or know a lot about cars that you think would come in handy when penning auto articles. Even if you're not particularly knowledgeable about certain subjects, doing some research before writing the article may be all you need to write a high-quality blog post or service description. If you would like to be a freelance writer part-time or even full-time, there are a wide array of websites you can choose from to make money writing articles.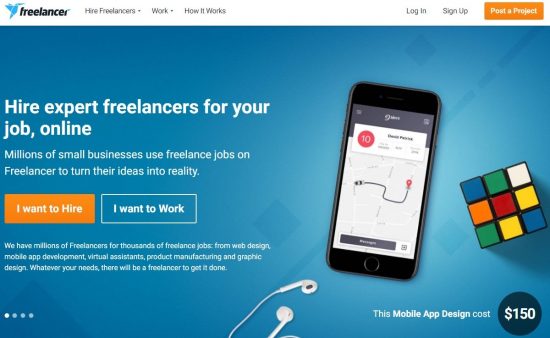 If you're searching for larger jobs as a freelance writer and wish to put your skills to the test, consider looking into Freelancer.com. Freelancer is basically a job board where potential clients post jobs that you can apply to, as long as you have the skills necessary to be accepted. Your freelance writer salary range can vary dramatically as can the jobs in question. For instance, certain job postings will task you with writing hundreds of articles over a lengthy period of time, which is great if you're looking for a job that can earn you a lot of money online as a writer. There are many different categories for these jobs, including everything from creative writing to programming, so just pick the category that best suits your writing skills.
iWriter
If you're searching for a website that's not quite as strict as some of the ones already mentioned, you may want to consider writing articles for iWriter, as you can write as little or as many as you want. While any accepted articles only provide you with up to $15, the flexibility offered by this site makes it one of the better options available when you're looking to make money online.
International Living
International Living is the perfect freelance writing site for those of you who love to travel, as this website is primarily searching for writers who can write about their experiences traveling to different countries. It doesn't matter which country you travel to as long as your experiences are interesting and relatively unique. While there's a decent amount of competition that you'll have to contend with when writing for International Living, you'll receive $75 for any article that's accepted.
Listverse
Many of the freelance writing websites mentioned here are designed to accept articles that are in the form of lists, such as 10 popular attractions in San Diego or 5 life-hacks that can change your life. The trick is to think up list articles that haven't been done a thousand times before or to write the article in a way that's fresh and new. With Listverse, you'll receive $100 for each post that's accepted, though the word count will need to be a minimum of 1,500 words for it to be accepted. One of the best aspects of the types of articles written at Listverse is that you can put your creativity to use and write about practically anything, as long as the content is in the form of a list.
A List Apart
Among the freelance writing websites on this list, A List Apart pays the most, as you'll likely receive around $200 for every post that's accepted. However, you should know that there are a smaller number of accepted articles per month in comparison to similar freelance writing sites, so you shouldn't use this site as your only resource. When you're considering writing an article at A List Apart, the minimum word count for each article is set to 1,500.
FundsforWriters
FundsforWriters is yet another popular freelance writing site that's specifically dedicated to obtaining articles from writers that focus on how to make money from freelance writing. All of the articles they accept are merely 500-600 words in length, so it won't take too long to finish a couple of these articles. However, they only accept high-quality posts, so make sure that your writing is sharp before sending in an article. For any accepted post, they pay $50.
The Penny Hoarder
The Penny Hoarder is somewhat more unique in what it offers people who write freelance articles for them. When you post an article, it will be accepted and placed online. You don't receive any money at first, but will be paid by The Penny Hoarder based on how many page views your article receives. In fact, some articles will garner up to $800, the possibility of which makes this a very appealing site to write for. The payment options start at $100 for an article that receives 50,000 page views.
Textbroker
Textbroker is one of the more reliable sites that you can go to if you're looking to write some articles that will get you quick cash. Articles are largely available through "open orders", so you're able to select any article from a wide range of topics, including everything from travel and hotels to health and finance. Articles tend to range anywhere from a couple hundred words to several thousand.
At first, you'll likely start out as a 3-star writer, providing you with both 2- and 3-star articles to select from, though the pay is a mere 1 cent per word. However, if your skills are decent, you'll quickly move up to being a 4-star writer and might eventually make your way to becoming a 5-star writer, which pays 5 cents per word. Payment is made once per week for every accepted article you've written and is sent through PayPal, so you'll get your money quickly.
Constant-Content
Constant-Content is the perfect destination for anyone who wants to seriously consider freelance writing as an actual career and make a substantial sum of money. There's a lot of demand for writing at this website from clients all over the world, which means that freelance writers are able to charge a hefty amount for each article they write, from $50 to $100. The marketplace is massive, providing you with consistent work at anytime of the year. The only thing to keep in mind is that the editing on each article is rather strict, but this shouldn't deter you if you're serious and want to make money freelance writing.
ProBlogger is basically a site dedicated entirely to blogging, typically in the form of providing visitors with tips on how to make money blogging. However, they have a jobs section on their website that posts listings for blog writers, which can come in the form of part-time, full-time, contract, or freelance jobs. If you've had some experience writing blog articles in the past, the job listings posted at ProBlogger can provide you with good work that will allow you to earn a substantial amount of money online. All of the listings placed on ProBlogger are from serious employers, so you can be confident when applying for one of these jobs.
Consider Making Use of Freelance Writing Options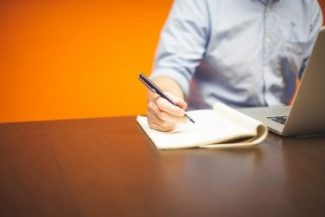 One of the better and more versatile ways to make money on the internet is by freelance writing. You may be thinking that you're not a good writer and could never actually write an article that others would want to read. Despite these worries, writing freelance articles, blogs, and other content is much easier than you might imagine. For one, there are plenty of tools online that will assist you in improving your writing skills. It's also important to understand that these skills will improve merely by writing articles. As you develop your skills as a writer, you'll learn about the faults you have, providing you with the means of correcting these issues within your writing. Depending on the type of freelance writing you choose to do, some clients will leave you feedback that will give you a better understanding of what works in your writing and what should be tinkered with in the future.
Freelance Writing Opportunities
Freelance writing is among the most popular of ways to make money on the internet for the sole reason that it's possible to make a lot of money by doing so. Once you've become successful and have built up a portfolio of work that displays your writing skills, it's actually possible to earn upwards of 50 cents to a dollar per word. Some websites will have you earning much lower than that, anywhere from 2-5 cents per word, but the articles are plentiful and largely easy to write, so it's not difficult to complete upwards of 10 500-word articles per day.
Strengthen your Online Presence As a Writer
It's also a good idea for you to strengthen your online presence to make your portfolio more attractive. For instance, creating a blog or LinkedIn profile will get your name out there and allow you to start gaining a reputation as a good writer. Once you do this, you'll notice that your opportunities for freelance writing grow, allowing you to pick and choose which jobs you'd like to do. Whether you require a small amount of money in a short period of time or would like to start earning a living, freelance writing is a great way to make money online free.
Since there are so many freelance writing websites to choose from, you'll likely want to select one that fits your particular skill-set.
Do you want to have a flexible work schedule while earning big? Start working in the gig economy! Flexible hours is one benefit, but some of these companies pay big bucks. Here are the 4 best paying gig economy jobs.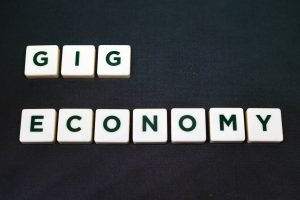 Freelancing is not what it used to be. It's significantly better. You can be your own boss and set your own schedule, make money on your timeline, it is the ultimate in 21st century entrepreneurship. 
Recently, internet services have matured allowing over 57 million Americans to work in the gig economy with numbers continuing to rise. Out of those, over 18 million were earning over $75,000 annually.
Gig economy jobs are continuing to expand as employers seek specialized people for short projects or remote work. Equally, the dreaded 9 to 5 workday is becoming increasingly seen as an old by-product of the industrial revolution with no place in modern society.
People want flexible hours, variety in their projects, options to work from home, and the choice to take time off without having to ask for approval. Technology is making all of this possible and allowing those unable to afford the expense of moving to a city the chance to do what they love.
The main challenge facing freelancers is finding consistent work that pays well. So instead of listing the jobs which pay the most per hour, the below list will outline the jobs where work is most available.
Whether you want to make some extra money on the side or freelance full-time, knowing the best options out there will help you get started.
The 4 Best Paying Gig Economy Jobs
1. Become a Writer

With the exponential growth in websites, blogs, and other online content, there are numerous options for writers in today's freelance market.
The average salary works out to $50,000 a year with the more experienced writers far exceeding that, charging hundreds per hour.
2. Do Graphic Design
For every writer, there's a need for a designer who can create the look and feel of the communications.
You could take a short course to learn how to use the software but many people who are self-taught have had very successful careers. The annual salary is around $60,000 a year and unlike a writer who is restricted by language, you can design for any company in the world.
3. Build and Develop Websites
Every company requires a website. Whether a restaurant owner or venture capitalist, being online is an essential part of staying competitive in today's market.
Freelance Web Developers can earn $65,000 a year and it's an easy skill to develop that can start paying off quite quickly.
4. Be a Software Developer or Programmer
Knowing how to code is quickly becoming an essential skill demanded globally.
The average annual salary is just under $80,000 with many opportunities to far exceed this. If you have a knack for computers, this can be an extremely lucrative option with endless clients ahead.
Just Take That First Step
Taking on more work, trying something new, or going freelance full-time can seem like a daunting task, but it starts by simply putting yourself out there. Websites like Upwork are great places for finding a wide range of skill-based freelance work that is guaranteed to get you paid. Check out other ways to make money online.
If you feel that any of the above options don't suit you, there are plenty of other opportunities out there too. You could drive for Uber or Uber Eats or even offer your unique services to others through sites like TaskRabbit.
The gig economy is thriving and there's plenty of space for you to join in. Be sure to check out this guide for freelancers and other useful articles to get started.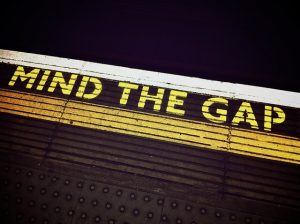 We've written before about essentials for freelancers on an overall basis, but today, we're going to dig down into an all-important area: finance. As a freelancer, the ability to manage your finances is a core component of the viability of your business – but it's fair to say that many freelancers struggle in this regard. In fact, unless your freelancing business is accountancy, most freelancers find themselves having to negotiate a steep learning curve when it comes to negotiating their business finances.
The two pillars of freelancer finance
Managing your finances as a freelancer involves mastering two pillars:
Money management: The money management side of freelancing is predominantly based on fundamentals such as budgeting and ensuring your income is steady. These are the areas that all businesses – not just freelancing businesses – need to be able to take account of; areas such as fixed costs and managing your expenses. It's always possible to use external providers, such as Navitance bookkeeping services or your own personal accountant, but it is so important to understand your incomings and outgoings yourself. Managing your money is your responsibility, and external help can only advise you.  
Negotiating the gap:

 Unlike the money management pillar, negotiating the gap is quite specific to freelancers – and it's this pillar we're going to focus on in this piece.
What does "negotiating the gap" mean?
Every freelancer has to deal with "the gap" at some point. The gap – when used in this context – is the period that begins when work is submitted or completed; this period then ends when you are paid for the work you have completed.
Unfortunately, "the gap" can be an extremely worrying time for freelancers. The #payfreelancers and #freelanceisntfree hashtags on Twitter make it clear that many freelancers struggle significantly to get invoices paid, and most freelancers will have – at some point – had to accept that they will never be paid for work they have completed and move on. As a freelancer yourself, you will almost certainly have experienced this too, and you'll know the fear of "the gap" between invoice submission and payment being received.
Negotiating the gap, therefore, is all about managing your finances during the period between invoicing and receiving payment. It is a difficult financial period to deal with because your finances are effectively in suspended animation. You should have money… but you don't know when it will arrive or, sadly, if it will arrive at all.
Learning to negotiate the gap as a freelancer takes preparation and practice. Here are a few tips that can help you utilize these skills to ensure the entire payment process is as smooth as it can possibly be…
#1 – Always include a due date on your invoices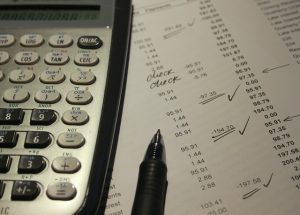 Many freelancers submit invoices assuming the best of the company they have worked for. They hope that the company will receive the invoice and then pay it on the next payment run. While this is perhaps how the process should work, it is very rarely how the process works in practice.
If you expect your invoice to be paid in a certain time frame, then you need to stipulate this on the invoice. Thirty days is generally accepted as the turnaround for freelancer payments, so include this – specified exactly as a "payment due by" date – on every invoice you send.
#2 – Utilize the benefits offered by a business credit card
Business credit cards can be very useful to help you meet the costs of your business during a gap between invoices being sent and payment being received. You can use cards like the Ink Cash business credit card for business expenses and costs during the gap and then clear the total bill as soon as your invoice is paid. Not only does this ensure your business doesn't have to go without during the gap, you'll actually be financially benefiting by accruing reward points – a definite win/win!
#3 – Use invoicing software to track your outstanding payments
If you work for a number of different clients, it's all too easy to lose track of which invoices are due when. To ensure that you're always aware of the payment status of every single invoice you send, opt for dedicated software to automate the process. Using invoicing software allows you to see, at a glance, how much you are owed, which clients owe you, and how long it has been owing for, so you can always keep track of every penny that is owed to you.
#4 – Don't chase invoices until the "due date" has passed
We've mentioned the importance of due dates above, but this date has a second important usage: it's effectively a form of ensuring fair play between you and your client. Much of that has to come from your client; i.e. they have to pay the invoice in the designated time period. However, the due date also places a requirement on you: a requirement that you do not "chase" the invoice until the due date has passed. Many companies only perform a payment run once a month, so it's important you are patient and allow the due date to pass before contacting to ask the status of your payment. If you contact a client to ask when the invoice will be paid before the due date expires, this is unlikely to be well-received by your client.
#5 – Resist the urge to name and shame non-payers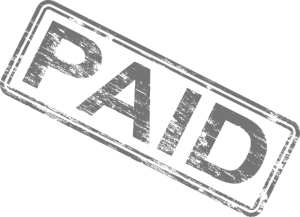 When you have not been paid, it can be extremely tempting to 'name and shame' the company who have let you down. You're annoyed and potentially struggling financially, and it's easy to convince yourself that other freelancers should be warned about the company who have failed to pay you. However, while this may be momentarily satisfying, it is highly unlikely to help in the long-run. While you may receive a payment, the client won't want to work with you again, and prospective clients will likely shy away from working with you for fear of the same treatment. So, even if you are deeply frustrated, keep the matter private, issue cease and desist letters if applicable, and potentially contact the non-payer's chief executive or parent company – all of these are far more sensible courses of action than naming and shaming on social media.
In conclusion
As a freelancer, learning to negotiate the "gap" between invoices being sent and invoices being paid is always going to be challenging. However, with the tips above in mind to help you, you should be able to manage your both your business and your finances to ensure that you can cope through to the moment your invoice is finally paid. Good luck in your freelance business.