If you want your business to compete, you're going to need to start accepting credit card payments. Learn all you need to know about how to make it happen with this handy guide.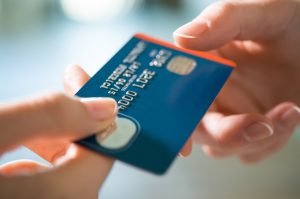 If you hope to compete in the competitive marketplace, its important for your business to make the customer experience open and easy.
There is currently a staggering amount of American businesses– over 55 percent!— that don't accept credit card payments as part of their business. These small businesses are alienating customers and are missing out on a collective $100 million dollars.
If you don't want to join their ranks, it's important that you have a way for your company to accept credit card payments. A credit card is the preferred form of payment for most Americans. Ensuring you can take these sort of payments will help you make sales and keep your customers happy.
If you're unsure of how to start accepting credit card payments at your company, read on. We'll walk you through everything you need to know about the process.
How Credit Card Payments Work
One reason that some business owners shy away from credit card payments is that they're unsure of how they work. Clearing up that confusion can be an important first step.
There are four major credit card networks in the United States. They are MasterCard, Discover, Visa, and American Express. Each one operates on their own network with their own fees.
On the merchant side, there are the acquiring banks or processors as they are commonly referred to. When a merchant selects a merchant service provider, they are selecting a processor.
When a customer pays with a credit card, the processor communicates with the issuing bank and card networks to provide the approval or decline response for the given transaction.
That's the basics to credit card transactions. Below we'll talk about what you need to get started yourself.
Requirements To Accept Payments
There two main things a business must have to be able to accept credit card payments. These are a merchant account service and a payment gateway. There are many different companies that provide these services.
A merchant account is a bank account that a business uses to get payments from clients' credit cards. In a transaction, funds will be taken directly from your client's account and placed into this bank account. They are then held here until they can be settled into your own personal bank account.
There are plenty of organizations, such as this company, that help small businesses establish merchant accounts. In a time where data breaches are becoming more and more common, it is essential that you work with a company that who is PCI compliant.
Many merchant account services also include other helpful business features. These can include services such as payroll or cash advances.
In order to handle credit card transactions, you'll need a portal gateway. This gateway acts as a tunnel between your merchant account and your customer's accounts. A business requires portal access to every bank in the world in order to properly process transactions from credit cards.
A payment gateway will verify each customer's billing, their funds, and approve them for the purchase. Most payment gateways have small fees for processing, which is why so many businesses have a credit card limit for purchases.
There are a few modern payment gateway services that don't require a business owner to open a merchant account. These include Stripe and PayPal. These gateways offset this convenience by charging much higher fees per transaction than traditional gateways.
Good Practices for Safe Payments
Regardless of what services you use to accept credit card payments, you need to make sure you're doing so safely, securely, and efficiently.
One way to do this is to use only approved software and equipment. There are lots of different systems for accepting credit card transactions on the market, and you need to be extra cautious when you select one.
You should only be using hardware that is PCI-approved, and you should do your due diligence in reading reviews and figuring out what hardware will work best for your business.
A huge thing you should know to avoid is holding on to customer's customer payment data. Although there's nothing inherently illegal about hanging on to customer data, it makes your businesses extremely vulnerable and susceptible to attack.
A breach of customer data could shut your business down for good if you're not careful, so it's much better to securely dispose of payment information following a transaction.
If you're planning to accept online credit card transactions online as well as in-store, you should take extra precautionary steps. With purchases made online, the retailer is 100 percent liable in cases of fraud, not the processor.
Benefits of Accepting Credit Card Payments

There are a huge amount upsides to accepting credit card transactions for your business and very few downsides. Being credit card friendly will make the shopping experience easier and more efficient for your customers, and will lend your business a more professional appearance.
Credit card use decreases the risk of cash mistakes based on human error. It can also increase the security and safety of your business, as you will have less cash available on the premises.
Studies have also shown that consumers tend to spend more when they use their credit card than when they pay with cash. Being a credit card friendly business can net you a huge amount of sales you may lose if you insist on staying cash-only.
Most consumers today expect to be able to use their card. It's important that your business stay up with the times if you're going to compete in the marketplace.
Getting Started Today
Getting started accepting credit card payments at your business doesn't have to be a laborious process. All it takes is a little research and coordinating, and you can have your business up to speed and accepting plastic in no time.
The benefits of running a credit card friendly business are numerous, and with the right help, you can be up and running in no time.
Need more financial advice? Check out our blog for more tips, tricks, and recommended tools for your business.

Latest posts by The Saving Gal
(see all)