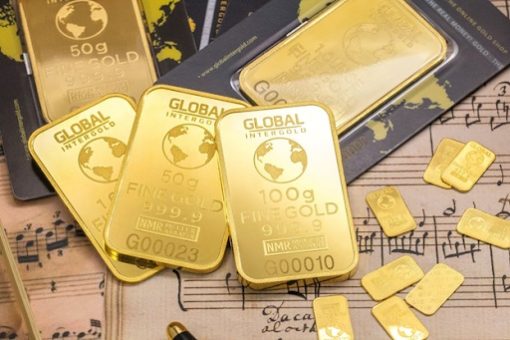 If you are an investor looking to diversify your portfolio or start a new business, metals are a solid investment to consider. Changes in the economy do not generally affect investments in precious metals, and with such advantages, you will keep your assets safe from inflation and economic crashes. One of the ways to get started in precious metals is through creating a bullion business. This article details some of what you need to know as you venture into this lucrative business. Keep reading to learn.
Be Familiar with the Business Words 
Start by learning all the terms you may encounter when running your business.
Such terms include gold and silver bullion, hallmark, and carat or karat. Bullion is a non-ferrous metal that is polished to reach a specific standard quality. A hallmark is an etching or a stamp used to warranty the quality of the metal. On the other hand, a carat is a unit of measurement used to identify the weight of bullions.
These terms will keep you in the know, and you will avoid being scammed or conned.
Requirements for Starting the Business
There are things that you will need to start investing in precious metals. You can buy new ones, or as in most cases, get pre-loved equipment to start. First, ensure that you are well equipped. Such equipment includes a magnet, a file, a magnifier loupe, a jewelry scale, and a gold testing kit. Do enough research on each tool to know what they are and their use.
Gold valuation and the Bullion Business Market
Do your research and assessment on gold valuation to avoid being outshined by experienced selling entrepreneurs. This way, you know what actual gold is and how its value keeps changing. Also, get to know the difference between the cost of gold coins and jewelry. In addition, stay updated about the changes in the cost of gold or other bullions. This way, you will know when to buy or sell them.
Moreover, learn more about the market of buying and selling bullions. Have an understanding of your clients- the long-term and the inconsistent. Go ahead and learn the buying and selling of bullions jointly with securities by investors.
How to Test, Buy and Sell Them
Consider ways to test bullions for authenticity before starting a buy and sell business. Some of the ways to test your gold products include XRF, electronic testing, and acid testing. Get all the information you need to test gold products before starting the business.
One of the ways to buy gold products is by looking at gold retail websites. Here, you choose gold and the properties you want. You can also buy gold through online bidding, where you should first check the sellers' reputation. Lastly, Gold-to-go ATMs are also places where you can buy gold.
There are several places where you can sell bullions. Do enough research to know the best place to sell the bullions. Apart from gold buying kiosks, local jewelry stores, pawnshops, and online stores are good examples of where to sell your bullions.
Conclusion
As someone looking to start buying and selling precious metals have the know-how of several things before starting your bullion business. Start with learning the business terms, the market, gold valuation, testing, and where to buy and sell the bullions. Although this is by no means an exhaustive list, thorough knowledge of these things will go a long way to ease your bullion entrepreneur journey.