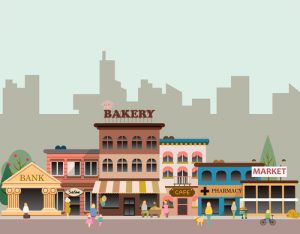 We can all imagine how easy it is to buy an existing business rather than starting one from scratch. But that doesn't mean that you won't need to put in some time and effort to make things work. Also, you may think you know the costs, but you can be wrong in this matter. In this article, you'll find the valuable steps you'll need to take when it comes to buying an established company.
Advantages And Disadvantages
There are many things that can make you buy an existing business. You need to remember that you're taking someone's life's work and transforming it into your own. You have to know the business like the palm of your hand.
So What Are The Advantages?
Someone already took care of it – it's up and running, so you can scratch that off your list. It's also easier to get financing, because the business already has a track record. The service is already proven and you may have some loyal customers already. Loyal customers means a good reputation.
Also, there should be a business plan which is ready to be used by you. The existing employees will have the experience to solve any problems that arise. You have an existing customer base that you can leverage. You can grow your relationships with your existing customers to also increase your sales.
So What Are The Disadvantages?
For this one, you'll need to invest more at first. A separate budget for professional fees is not a bad idea. Also, to assist the cash flow, you'll need about three months of the working capital.
If the business was neglected, you'll probably need more money to get it back on its feet. Or maybe you don't like the contract and you might need to renegotiate it after the owner leaves.
There's also the problem with the employees – maybe they don't like the fact that their old boss is leaving and a new one is coming in, so you should think about how you're going to deal with a staff that has their morale down.
So Which Business Should You Buy?
Before deciding on which company to buy, you need to think about your money and how much you are willing to pay for it. Also, you need to evaluate your abilities and if you're capable or ready to achieve your goals with this new business. Ask yourself what your expectations are when it comes to earning money – which level of profit should you opt for to be happy? Also, see how committed are you to this business and if you're ready to do all the hard work and answer the 4 a.m phone calls.
Location, Location Location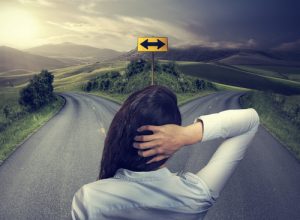 See if you're happy with the location of the company– perhaps you want something close to home because you're not willing to move. But that doesn't mean that you cannot look for others which are a bit far from your home – there are some businesses which can be easily relocated. However, buying a business in a new area could also be a good opportunity to move. For example, if you have always wanted to move to San Diego, you may want to look at businesses for sale in San Diego. Or maybe you want to start an international company in the UK or Costa Rica.
Making A Decision
Now that you've evaluated the advantages and disadvantages of buying an organization, it's time to make a decision. If you choose to pursue this path and purchase an existing business, be sure that you're ready to take on this responsibility and that you have expertise in the market you are going into. Otherwise, you may end up being forced to sell it.
For example make sure you get good attorney and accountant if those are not your expertise. There is a wise saying for business owners to pay for good advice or it will cost a lot more by not doing so from the start. Become a successful entrepreneur!