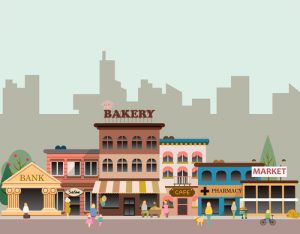 Buying a small business can be a great way to become an entrepreneur or expand an existing business. However, it also comes with both advantages and disadvantages that should be considered before making a purchase. Here are some of the advantages and disadvantages of buying a small business:
Advantages:
Established customer base: A small business that has been operating for a while likely has an established customer base, which can provide a steady source of revenue and reduce the risk of starting from scratch.
Existing systems and processes: Buying a small business means inheriting the existing systems and processes, which can save time and money compared to starting from scratch.
Established brand: An established brand can provide credibility and recognition in the marketplace, which can be difficult to achieve with a new business.
Access to existing suppliers and relationships: Existing relationships with suppliers, customers, and other stakeholders can make it easier to run the business.
Existing cash flow: Buying a small business that is already profitable can provide an immediate source of income.
Disadvantages:
High upfront cost: Buying a small business typically requires a significant upfront investment, which can be a barrier to entry for some buyers.
Existing problems and liabilities: The business may have existing problems, such as debt or legal liabilities, that the new owner inherits.
Limited flexibility: The existing systems and processes may limit the new owner's ability to make changes to the business.
Potential for reduced profits: There is no guarantee that the business will continue to be profitable after the sale, and there may be unexpected expenses that impact profitability.
Learning curve: The new owner will need to learn how to run the business, which can be challenging if they do not have experience in the industry.
In summary, buying a small business has advantages such as an established customer base, existing systems, and processes, and an established brand. However, it also comes with disadvantages such as a high upfront cost, existing problems and liabilities, limited flexibility, potential for reduced profits, and a learning curve. It is important to carefully consider both the advantages and disadvantages before making a purchase.
We can all imagine how easy it is to buy an existing business rather than starting one from scratch. But that doesn't mean that you won't need to put in some time and effort to make things work. Also, you may think you know the costs, but you can be wrong in this matter. In this article, you'll find the valuable steps you'll need to take when it comes to buying an established company.
Advantages And Disadvantages
There are many things that can make you buy an existing business. You need to remember that you're taking someone's life's work and transforming it into your own. You have to know the business like the palm of your hand.
So What Are The Advantages?
Someone already took care of it – it's up and running, so you can scratch that off your list. It's also easier to get financing, because the business already has a track record. The service is already proven and you may have some loyal customers already. Loyal customers means a good reputation.
Also, there should be a business plan which is ready to be used by you. The existing employees will have the experience to solve any problems that arise. You have an existing customer base that you can leverage. You can grow your relationships with your existing customers to also increase your sales.
So What Are The Disadvantages?
For this one, you'll need to invest more at first. A separate budget for professional fees is not a bad idea. Also, to assist the cash flow, you'll need about three months of the working capital.
If the business was neglected, you'll probably need more money to get it back on its feet. Or maybe you don't like the contract and you might need to renegotiate it after the owner leaves.
There's also the problem with the employees – maybe they don't like the fact that their old boss is leaving and a new one is coming in, so you should think about how you're going to deal with a staff that has their morale down.
So Which Business Should You Buy?
Before deciding on which company to buy, you need to think about your money and how much you are willing to pay for it. Also, you need to evaluate your abilities and if you're capable or ready to achieve your goals with this new business. Ask yourself what your expectations are when it comes to earning money – which level of profit should you opt for to be happy? Also, see how committed are you to this business and if you're ready to do all the hard work and answer the 4 a.m phone calls.
Location, Location Location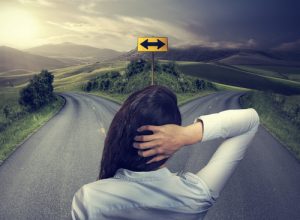 See if you're happy with the location of the company– perhaps you want something close to home because you're not willing to move. But that doesn't mean that you cannot look for others which are a bit far from your home – there are some businesses which can be easily relocated. However, buying a business in a new area could also be a good opportunity to move. For example, if you have always wanted to move to San Diego, you may want to look at businesses for sale in San Diego. Or maybe you want to start an international company in the UK or Costa Rica.
Making A Decision
Now that you've evaluated the advantages and disadvantages of buying an organization, it's time to make a decision. If you choose to pursue this path and purchase an existing business, be sure that you're ready to take on this responsibility and that you have expertise in the market you are going into. Otherwise, you may end up being forced to sell it.
For example make sure you get good attorney and accountant if those are not your expertise. There is a wise saying for business owners to pay for good advice or it will cost a lot more by not doing so from the start. Become a successful entrepreneur!
Launching your own healthcare business is just as difficult as launching any kind of business – even if everyone is into health these days.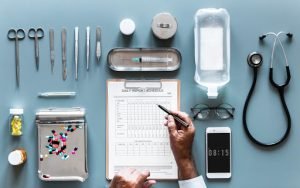 Besides from all the regulations you need to stay up to date on as well as all the equipment you might have to invest in, it can be hard enough to decide on something final.
While your background in the healthcare field may determine what kind of business you'd like to set up, there are still a lot of choices. And, just because they're all in the same field, you're still going to have a completely different job managing a medical equipment business and a nutritional practice.
Here is a comprehensive guide to the different fields within the healthcare field that you might want to get into. No matter what you choose, you'll operate in an industry that is continuously growing and advancing with each year.
#1 General physician
The first occupation that comes to mind when we think about healthcare professionals is perhaps the general physician. It's probably because we tend to see our GP a bit more often than we see a dietitian, for example, or chiropractor for that matter.
If you're still considering what field to get into in terms of healthcare, you have probably looked at becoming a general physician already. It requires rigorous education, of course, and it will take almost a full decade before you're ready to set up your very own business as a general physician. There are lenders who can give you a physician loan with better terms for starting your health business.
With enough determination and interest, however, you'll get there in the end. Have a look at this article on how to get through your medical studies, in the meantime, and dream about the day you get to open the door and welcome your very first patients.
#2 Alternative health care center
On a completely different note, you might want to consider alternative health. It's certainly not for those considering a job as a general physician but, on the other hand, you won't have to go through more than seven years of education before you're ready to start your own business.
With alternative health, it's a good idea to have a physical location in case you'd like to offer other treatments in the same genre; acupuncture, for example, pressure massage, and aromatherapy are all popular parts of the alternative health care sector.
Never sell anything and claim that it will cure people's diseases and serious health problems, though, as you'd end up running quite an unethical business. Focus on improving people's everyday lives, mental health, and think about your business as one that offers the same benefits as meditation.
Have a look at this excellent article on how you can secure funding for your business, first of all, and get started on coming up with a good business plan before you get started on the fun stuff.
#3 Dietitian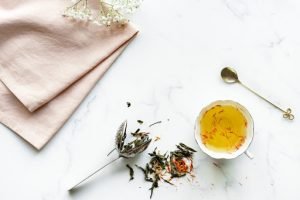 If you have a background in nutrition, you can make a lot of money by launching your very own business. The great thing about this field within healthcare is that you have so many options; from offering contract services to nursing homes, working as a personal diet coach, and even working at a fitness center.
A lot of sectors need dietitians to make sure that people are able to eat and thrive. This could mean that you'd like to work for some high-end people by helping them achieve their weight goals – or you could travel abroad to help third world countries instead.
You have a lot of options, in other words, and the world seems to need more help in terms of how to eat than ever.
#4 Selling medical equipment
When you first started your medical studies, you may not have thought that you would want to sell medical equipment rather than offering care. With the right kind of experience and network, however, this can be a really lucrative business – we're growing increasingly older, and our technology is continuing to advance.
The initial investment in this might be a bit higher than if you'd like to start a business in the field of alternative health, though, as you'd need to find a good price on all the equipment such as ultrasound machine and MRI.
Make sure that you have enough funding for all of this, first of all, and keep in mind that you can always save a bit of money by operating online rather than having a physical shop.
#5 Skincare center or dermatologist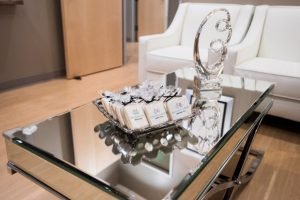 If you've been through the medical education, you might want to consider adding another year or two to become a dermatologist. This means that you can work clinically with people who the general physicist refer you to – and you will, of course, make a lot more money.
If you're not interested in going through all those years in university, it's better to work cosmetically rather than clinically. It might not be as much in the sector of healthcare as it is in the beauty sector, but if you have a passion for skin care and love to make people feel better, this is the perfect business for you.
No matter what you choose, keep in mind that all businesses require a lot of research and hard work before you set it up. The more contacts you have in the industry, the better – so get out there and network while you're still in university.
There is also a freelance and gig economy even around these professional occupations.
A successful business needs a strong entrepreneur
Be A Successful Entrepreneur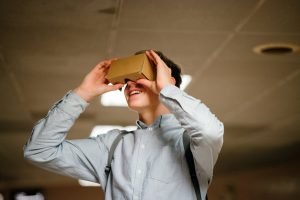 It's important to hire professional and dedicated employees with good ideas, of course, but they need direction in order to fully realize their potential. It's up to you, as the leader of your business, to ensure its success. And that requires more than good ideas. Your role as a boss doesn't start and end with innovative products and services. You need to know how to actually run a business. That's the difference between successful and unsuccessful entrepreneurs. A great idea is simply the start of a great opportunity. If you want to make sure that your company lasts in the long-term then here are some of the moves made by every successful entrepreneur.
Creating A Loud Brand Image
The first move made by every successful entrepreneur is to create a loud and captivating brand image (for all the right reasons). You're trying to draw in customers to make some sales and stimulate the growth of your organization. And that all starts with a great brand. Obviously, you need a high-quality product or service to sell, but your competitors already have that. It isn't enough to simply offer high-quality goods. If you want to become a popular business in your industry then you need to create a popular brand. Your image is everything. A well-designed logo will help with this, but that's only a small element of what defines a brand's identity. If you want to present yourself as a professional entrepreneur with a professional business then you need to deliver an exceptional service.
How To Differentiate Your Business
In the early months of your business, creating a captivating brand image requires a dose of "faking it until you make it". You might not have the same resources or reputation as some of your peers, but you need to give the impression that your company is already established and successful. Consumers only want to engage with brands that seem professional and trustworthy. This is definitely the case when it comes to big clients. If you're trying to close the deal with a big client then you might even want to look into Air Charter Service for private air transport to the arranged location. Portraying the right kind of image can really make all the difference when trying to win over clients, big or small. In the business world, you really do have to spend money to make money.
Connecting With Every Customer
We touched upon this in the previous point. Your brand needs to really make an impact on the intended customer, but a flashy image is only a way to grab people's attention. A bold marketing slogan or a private jet can only leave a temporary impression on a potential client. If you want to really seal the deal then you need to connect with every customer your business receives (or every potential customer that's still on the fence). Getting a sale is great, but you want that customer to return for repeat purchases. If your service doesn't live up to the expectations created by a catchy ad campaign then you won't get customers buying from you again.
Connect With Your Customers
The best way to connect with every customer is to make the service personal. Asking for feedback is always a good start; if you invite people to ask questions or leave comments on your social media page and you reply to them then they'll feel validated by your business. People can allow mistakes if they see that your company is willing to make improvements. But you can also connect with customers in a positive way. You could send an email with a discount code to every first-time customer, as a way of thanking them for their custom. This will increase the likelihood of them returning for a second purchase (and, hopefully, many more purchases in the future). Keep offering vouchers and rewards to loyal customers because that will prove that you value them. And, when it comes to making lasting impressions, your customers won't forget a kind gesture.
Improving The Workforce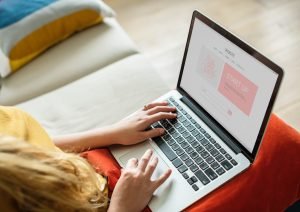 Whilst you need to be the leader who drives your business forward, you won't be able to achieve success without a dedicated team behind you. Every successful entrepreneur has achieved great things by focusing on their team. The better your team can perform, the better your business will perform. You need to constantly motivate your workers to achieve more. Apathy ruins productivity, so your goal isn't to work your employees to the brink of exhaustion. You need to give them some breathing space. Perhaps you could get some comfortable couches or a foosball table for the office so that employees have a way to unwind during their lunch breaks. You could also offer rewards such as bonuses to the hardest worker of the week. That'll incentivize your team to give 100% of their attention to their work. Improving your workforce is all about making work more than a mundane chore that seems to repeat itself day in and out. Keep the workplace lively; that's how you'll keep your workers lively.
Focusing On Digital Marketing
In the modern age, you're not going to get anywhere without a strong digital marketing campaign. Obviously, every entrepreneur understands the importance of the internet. It's 2018. But many businesses still make mistakes when it comes to executing an online advertising strategy. Every piece of content you upload on social media or your website has an impact on your overall online presence. That's the way you need digital marketing. It's all about great content. You can quickly climb the rankings on search result pages with relevant keywords, concise meta descriptions, and responsive layouts. There's a lot that can be achieved simply by tidying up your website.
Don't Forget About Social Media
And the same goes for your social media pages. Your content should be relevant and consistent. You need to post frequently in order to maintain the interest of your followers or potential followers. Make sure you pay attention to trends on social networks so that you can seize potential opportunities to get noticed by a wider audience. If you post share-worthy content then people will raise brand awareness for you. It's like word-of-mouth marketing on a gargantuan platform. The internet is the most powerful tool at your disposal. As an entrepreneur who's trying to build a brand, you need to know how online marketing works.
Utilizing Existing Customers

Earlier, we talked about creating long-term customers by connecting with them. As well as creating a loyal client base, of course, you're also trying to create a growing client base. Luckily, your long-term customers can help, in this regard. They're the key to drawing in new customers. In this article, we've already talked a little bit about word-of-mouth marketing, but you should really take it to the next level when it comes to your existing customers. After all, they already like your business. They're the perfect people to be spreading the word about your brand. You might simply need to incentive them to do so.
Start a Referral Program
You could start a referral program to help with this. If your customers know that they'll get a coupon to use in your store (or even a freebie) for referring their friends and family to your business then they'll be much more likely to spread the word. You could even offer a prize to a random follower who shares one of your posts on social media. That's another great way to get people talking about your company on a larger scale.