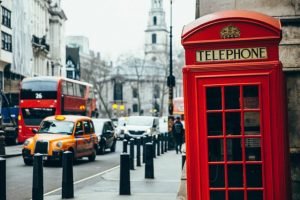 Thinking about doing business in the UK? I certainly have and here are a few ideas to get you started.
As an American, I may be bias to NYC but there's every chance that "the world's city" isn't New York, but London.
The UK capital is diverse, large, and full of energy. When this is said by The New York Times it might be well merited. There is also an interesting comparison in size of the density of NYC vs London and that London is the one with more room to grow. Because of its importance, London is always an attractive place to start a business. And because the country that London leads is so small, that means that the rest of the UK is an attractive proposition too. Always open to new ideas, it might just be the country you choose should you decide to expand, or just the place you launch the company in the first place. But how do you go about this? We take a look at a few useful tips below.
Understanding the Process
We're moving to a globalized world, but let's be real here: the move is still in its infancy. Virtually everything that matters is still controlled at a local level, and that includes the process of setting up a business. What works in America won't necessarily work over here! So you'll need to learn about the steps you need to take to get up and running, and even over here. It's not all that difficult to get a visa for the UK if you're going to set up a business, but it's not something you can just pick up when you land in the country.
Get Help
You might have visions of business success, but there's going to be a lot of hoops that you need to jump thought before you get that far. Because you're not from the UK, you're not going to know all of these rules and regulations! That's where third-party experts can come in. You can work with commercial real estate brokers to get a property that's fit for business purposes. You can hire Your Company Formations to take care of the legal process of setting up the company. You'll also want to think about working with an "on the ground" business expert who can help you conduct market research, too. They'll have an insight that you, as an outsider, simply don't possess.
For me, an American, it is hard to know the in and outs of the process in the UK without a reputable partner that is onsite. That is why I suggest you pick your partner carefully and only do business with reputable companies/individuals. 
What's the Business?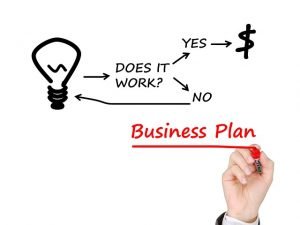 The United Kingdom might be a hotspot for business, but it's also a highly competitive, tough space to succeed in. Before your get started, you'll be well-advised to do as much research as possible. This is a good idea before putting too much of your time or money into the project. While there are some cultural similarities between the Brits and the Americans, there are plenty of differences, and so there are some businesses that thrive in the US that would would succeed in the UK. As with any venture, make sure there's a market for what you're trying to set up!
Maintaining a Presence
If you're planning on having a hands on role in the business then start thinking about travel. You'll need to spend time in the UK on a regular basis for your business. Telecommuting can only go so far when you're trying to get a business off the ground! Consider renting a property for when you're in town – it'll make the constant back and forth much easier to handle.
Keep an eye on the latest new on the Brexit.