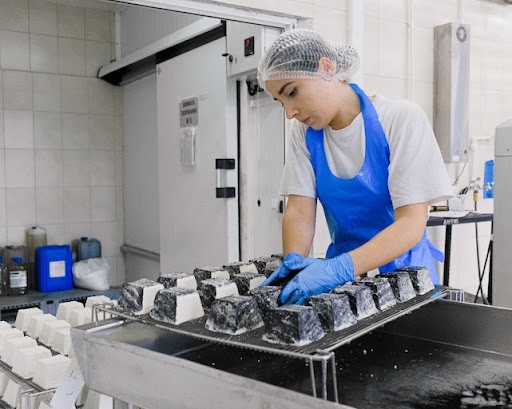 Have you got a great idea for a food product? Maybe you have devised an ingenious flavor combination for a new chocolate bar or perfected the ultimate healthy snack. Whatever your food product may be, you might now be wondering how you can take your idea to the next stage. Understanding how to take your idea and transform this into a product that is available to buy can seem confusing. If you are wondering where to get started with your new food product, these tips will help you to begin:
Know Your Target Market
Identifying a target market for your product is vital and should be done in the early stages of the product development process. Establishing a target market at the beginning is crucial as it will inform so many key decisions that you will need to make when launching your product. To deepen your understanding of your target market, you will need to carry out plenty of research. Examining competing products designed to appeal to your target market will help you understand how to gain an advantage and ensure your products are chosen over the others that are available.
When talking about new product development, you will often hear the well-used statistic that 80% of new products fail. However, this figure is often disputed, and some claim that up to 95% of new products fail to achieve success. Ensuring your product is among the five percent that succeed may sound challenging. However, there are many ways that you can give it the best chance of success. Crucially, you need to establish that there is a definite need for your product. So you must consider why your target market needs your product and the USPs it offers that will entice them to buy it and continue doing so in the future.
Organize Your Manufacturing Setup
Seeing your product being created at scale is a special moment. Organizing your manufacturing setup is one of the biggest tasks you will face when launching your food business. You will need to find suitable business premises and source the equipment required to produce your items. When launching a food business, you will also need to consider the quality of your ingredients and strike a balance between high quality and generating enough of a return to make a profit. Understanding the strict labeling requirements needed for food items is also essential, as you need to follow these before selling your products. You will quickly become familiar with the manufacturing processes and understand what is required to keep your production line operating smoothly.
Raise Awareness
Marketing your food product is vital to ensure that it does not get lost among the many other items on the shelves of the supermarket. The first and most crucial marketing task to perform is ensuring that your brand stands out from the crowd. Based on your target market research, you should have a clear idea of the type of product that appeals to your potential customers. This research will inform your branding and influence everything from the product's logo to the packaging that you select. With your brand identity taken care of, you will be in a position to start marketing your product to raise awareness.
While product packaging and brand identity are crucial, as you are promoting a food product, the real selling point of your product should be its taste. Using experiential product sampling as part of your marketing campaign is an excellent way to reach your target market and allows them to actually taste your product for themselves. Consumers are far more likely to make a purchase once they have sampled a product, as this makes the purchase decision far easier for them. Using product sampling within your marketing campaign is guaranteed to raise awareness of your brand and capture the interest of your target market.
Monitor Sales
Once your product has been launched, it is essential to keep a close eye on your sales and to break your sales data down for further analysis. Based on this information, you can make informed decisions regarding scaling your production and the most profitable retail locations for you to stock your products.
Careful monitoring of sales is especially important in the first years after launch, as this is a critical time for a new product. However, it is also a time that presents many opportunities to expand your product range and build on your existing success. So, monitoring sales closely is vital to capitalize on the opportunities available.