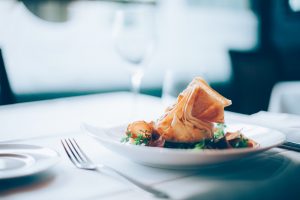 Launching your own restaurant can be exciting, but it can also be challenging. 60% of restaurants don't survive their first year – competition can be fierce and the running costs can be high. Of course, those restaurants that do succeed can go on to become lucrative and rewarding businesses. Here are just some of the key ingredients to succeeding in this industry.
Choose the right location
You should put a careful amount of consideration into the location of your restaurant. A location that draws crowds will make it easier to attract customers, but such a location could also be more expensive. You also need to consider whether the location is accessible (does it have space for parking) and whether there's room to grow if your business is a success. Try to view as many possible locations as possible and decide which one ticks the most boxes.
Invest in the latest tech
New technology will help to make your business more efficient. Invest in software to help you with bookkeeping, stock keeping, HR and other admin. You may also be able to use tablets or digital POS displays to reserve tables and take orders. Portable card readers could also be useful for accepting payments more easily. Old technology may be cheaper to implement, but it's not worth the reduced efficiency.
Trial your menu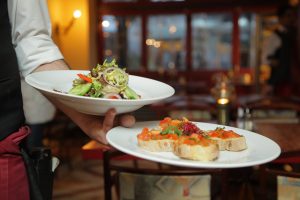 Coming up with a menu can be a fun chance to get creative, but you need to be sure that your customers enjoy what you're offering. By trialing your menu, you can correct any dishes that may need tweaking or even get rid of dishes that aren't popular. You can start by trialing on friends and family, before then trialing on customers. Listen to feedback and ensure that you're making changes where necessary.
Don't stop marketing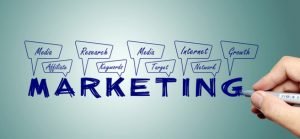 Marketing will help you to attract customers. In the lead up to your launch, it's worth pouring a lot of time and energy into marketing. Some of the basics include setting up a website, setting up social media pages and putting up posters on the entrance of your premises notifying everyone of your launch. You can also try contact your local media outlets, posting flyers and spreading the news among local community groups. Once your business finally launches, you should then keep marketing to continue building exposure, as well as finding ways to encourage return customers. You may decide to hire an agency that specializes in restaurant marketing to help you. DIY marketing could save you money, but expert help could help to focus your marketing in the right direction.
Find your USP
There are likely to be a lot of other restaurants in your area, possibly even specializing in the same type of food. Make sure that you stand out from these competitors by establishing a USP (unique selling proposition). For instance, if you want to start an Italian restaurant and there are lots of other Italian restaurants in your area, consider what you can do to set yourself apart. If they all focus heavily on pasta, you may be able to focus more on pizza. If their décor is very classy, you may be able to go for a more rustic angle. Remember that you may be able to take inspiration from other restaurants that aren't in your area.