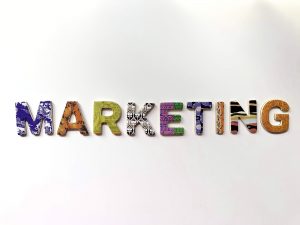 Are you looking to step up your marketing strategies? In 2021, entrepreneurs have a wide range of marketing options to choose from. Over the last few years, marketing best practices have changed dramatically. To get results and reach the right people, you need to pay attention to the freshest tactics out there.
1 . Focus on storytelling
According to Single Grain, 'storytelling boosts conversions by 30% when used to answer customer questions.' Powerful stories can help to supercharge your marketing campaigns, and drive success. There are many benefits to using storytelling in marketing, such as:
Storytelling can help you to forge a deeper connection with your customers.

Stories serve to humanize your marketing and your brand.

Stories reach beyond the world of traditional advertising, allowing your customers to trust you and engage.

You can use storytelling to weave the various elements of your content together.
2 . Experiential marketing
Experiential marketing means live experiences, sometimes it's called events-based marketing. The idea is to entertain your audience, appeal to their senses, and offer them an event to remember. Throughout the pandemic, brands had to rely on virtual events alone. As the world starts to open up once more, consumers are keen to get out and have real experiences. So why should you use experiential marketing to market your business?
Your brand can interact with customers in real life.

Events can increase leads and conversions.

Using exciting events you can enhance your social media campaigns.
Work with influencers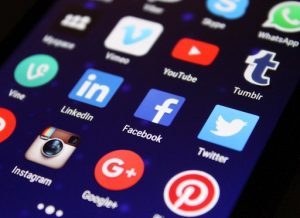 Influencers can help you take your marketing to the next level. With a strong influencer marketing campaign, you can grow your customer base and strengthen your online presence. Customers are bored with traditional advertising, they want creative and innovative content that speaks to them. Influencers are the best content creators out there, with their help, you can develop a stronger connection with your audience.
Create interactive content
Interactive content comes in the form of quizzes, interactive videos, and more. Using interactive content you can engage your audience, gather useful data, and showcase the personality of your company. 
To create your own interactive content you can use tools like Apester, Playbuzz, or LeadQuizzes. With the help of these tools, it's easy to build content that appeals to your audiences.
Advertising support
To step up your marketing this year try working with a talented advertising agency. With the help of ad agencies you can build customized campaigns, using a combination of print, TV, radio, targeted digital, and more. To keep up with your competition you'll need a wide range of advertising strategies. When you're creating your ad campaigns, keep your target audience in mind. Your audience should sit at the center of your marketing stories. 
All of the content you create should seek to appeal to the emotions of your audience. You may have an innovative product, but if you don't have a great marketing strategy, you may fall short of your true potential.