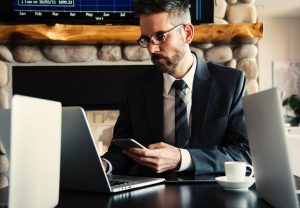 Starting a business is an excellent goal and dream to have but can also be quite overwhelming initially. There's a lot to think about and many tasks to complete before you can officially start selling and building a brand.
There are a few important considerations when starting a business you should review and think through as you get started. These ideas will get you thinking on the right path so you can figure out a game plan for moving forward with your vision. Have fun with it and remember to remain flexible so you can adapt to the business landscape and your customer's needs.
Your Passion
One important consideration when starting a business is to think through what you're passionate about. You want to make sure that your idea and what you're selling will motivate you to get out of bed each day and work hard. You're going to need to turn your idea into a plan and determine what problem you're solving. If you're not passionate about business or your offerings then you risk losing interest in your career down the road.
Getting Set up
You should also consider all the tasks you need to complete to get set up and open for business. It'll include tackling to-dos such as coming up with a name for your company and securing office space and business insurance. You can click here to shop options and compare quotes so you can sleep sound at night knowing your business is protected. It's also important that you have a presence online and get your website set up so potential customers can easily find you.
Your Schedule
Owning and running a business takes a lot of self-discipline. You may not have the freedom you once had in your schedule as you're first getting started building your company. You're going to be dedicating a lot of time to your business and making sure you're hitting your sales goals. Therefore, you're going to want to consider your schedule as you work on advancing your career. You need to confirm you have the time and dedication to be an entrepreneur and can take your company to the next level of success as time goes on.
Finding Customers
As a new business owner, one of the most significant challenges you'll face is finding new customers. You need to be able to attract business and people to your company so they make purchases and return in the future. Create a marketing strategy that includes online and offline tactics and gets your products or services and message in front of the right people at the right time. Commit to delivering exceptional customer service and hiring employees who will help you maintain high levels of customer satisfaction.
Conclusion
These are a few of the important considerations that should be top of mind for you as you start your business. Being a business owner and entrepreneur isn't always an easy job. However, it can be a rewarding career if you're willing to invest in yourself and your company and fight to overcome the inevitable obstacles that will try to stand in your way.