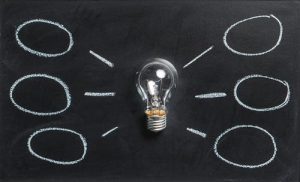 Contractors may be something you need for an upcoming development project. But, before you start your search, it's important to be aware of the key procurement risks at present and how to manage them.
Although it seems like a long time ago since the UK voted to leave the EU, the effects of Brexit is going to be felt for many years to come, and it brings with it the possibility of further labour shortages. If, as seems likely, the freedom of movement of workers provisions is no longer applicable, it means that procurement professionals are going to have a smaller selection of contractors to choose from. One way to attempt to overcome this is by supporting the Tradeswomen in Maintenance Project. While this problem is unique to the UK, if you're based somewhere else, this sort of situation could easily arise and you need to have a risk management plan in place.
You will also need to find more effective ways of appealing to contractors, ensuring that your company manages to secure business over the other firms that are attempting to do so. This is not the only challenge – there is also sustainability. 
A key area of risk is, undoubtedly, the sustainability of contracts. Some contractors are withdrawing from key markets, such as social housing, as they are under amounting pressure regarding costs. Moreover, increasing volatility can be seen in material rises. The best thing to do to manage these risks is to make sure that your procurement processes result in bids that are sustainable. Also, getting the right products for intense and dangerous projects is another risk. Navigate to this site for more information about this. You don't want to take risks when mixing potentially explosive materials and such like.
Mistakes To Avoid When Choosing Contractors For Your Project
There are some critical errors you need to avoid during the hiring process. Read on to discover more.
One of the biggest mistakes that project managers, quantity surveyors, and alike make is choosing contractors based on price and price alone. This is a recipe for disaster. There are several reasons why a company may be charging such low rates. Of course, it could simply be because their service is of such poor quality or they are inexperienced. Another reason could be because they use poor quality materials, which are only going to cost you more money in the long run when problems happen. Finally, it may be because they exclude a wide range of necessary services in the quote, meaning you will be charged more money down the line. 
Another mistake to avoid is rushing into the decision. Procurement is a process that should be meticulously planned, and you need to take the time to carefully assess all of the construction contractors that are interested. This involves researching them online, assessing the tender document they have provided, looking at their past work, and reading reviews from previous customers as well. Finally, don't rely on the company's own reviews, make an effort to source comments that have been posted on independent review websites to ensure they are genuine.