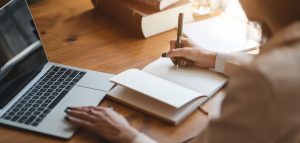 E-commerce is proliferating in virtually every industry around the world. Although it only represents around 16% of total retail sales globally, e-commerce transactions have topped $4 trillion in 2020 and look set to increase even further in the coming years. It seems inevitable that the majority of sales will eventually be facilitated by e-commerce down the line. 
This trend in consumer behavior has driven many businesses and entrepreneurs to shift their focus to an online business model. Whether they are establishing an online store, or are expanding their current business to the online marketplace, e-commerce cannot be ignored. 
In many instances, there are very few barriers to entry into the world of e-commerce. Due to the scope, relative ease of access, and availability of resources online, it's possible to establish an online business very quickly. Furthermore, if the business provides a service, the start-up costs can be quite low. 
However, the growing trends combined with the lack of barriers to entry have created increased competition within multiple industries. While there is potential to start your e-commerce business, enabling it for success in the long term is a little trickier. 
If you're interested in creating an e-commerce business, here are five beginner tips to give you the best opportunity at success.
1. Establish a business plan and growth strategy
Having a strong business plan is essential for success in any business venture. Set measurable goals and targets, and ensure that your marketing strategy aligns with them. Project financial earnings and strategize for growth.
Conduct in-depth industry and competitor research, taking note of the main players in the market. 
Once your business is launched, it's important to analyze as much as possible. Between your website and social media channels, your company will generate a lot of data. This provides valuable insights into your audience and the market. Pay attention to this analysis and let data drive decision making.
2. Establish a target audience
There is no way to market your business if you don't have a target audience. In e-commerce, there is no room for guessing. It's vital that your marketing strategy revolves around the needs, wants, and expectations of your target market. 
3. Website excellence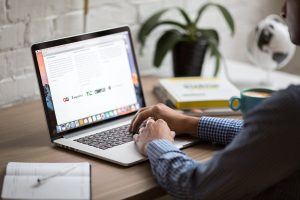 As the storefront of your online business, your website must deliver. While it doesn't have to be complex, the webpage should be carefully designed and well thought out. The most effective approach is often a simplistic design with clean visuals. 
Focus on the buyer journey, ensuring that it is seamless. Add adequate call-to-action, without overwhelming the user. 
4. Consider hiring a professional agency
If your area of expertise revolves around the product or service that you're offering, the other aspects of running an e-commerce business can get overwhelming. 
Consider hiring a professional e-commerce agency to handle your website, content, e-commerce store, marketing, and other technical business functions. This will give you peace of mind that these vital operations are being handled by experts while you concentrate on the core aspects of your business. 
5. Focus on mobile users

Mobile users are beginning to take up significant percentages of e-commerce sales. The mobile marketplace is experiencing more conversions than ever before. Mobile browsing has now surpassed desktop browsing. 
Ensure that your website, content, advertising, and online store are optimized for mobile users.