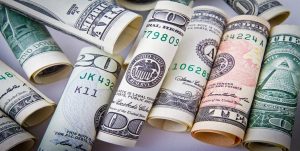 In a world dominated by businesses looking to make the most out of their marketing efforts to reach as many people as possible, where do your business stand? If you're still adamant about taking your business online, then know that you're seriously doing a disservice to yourself and your brand. Learn ways to make more money by maximizing your website.
Perhaps you're here because you want to convince yourself to finally take the step towards an online business direction, in which case you're in the right place. In this article, we'll show you how owning a website can potentially maximize your sales potential.
How to Make Money From Your Website
Improved customer convenience. Any business concern by your customer can be easily and quickly accomplished, every time an existing or potential client searches for relevant information about your products or services, it's there on your website. Your clients can always keep in touch with you or your business, simply by knowing your domain address.
Low-cost advertising. Owning a website allows you to obtain up-to-date information concerning your products and services. Instead of needing to rely on randomly aired radio or television commercials, your audience can simply browse through your site anytime they want.
Virtually perpetual availability. Your website is available for you and your clients 24 hours a day, 7 days a week, and 365 days a year. It serves as your most hardworking employee, it never gets sick, or takes a holiday. And you can rest assured that your website is always there to answer your client's questions or to gather feedback on your behalf.
Better reach-ability of your business anywhere. Your business information can be accessed from anywhere in the world. No other ad medium will give you such global coverage. And you don't need to depend on phone book entry or be restricted with yellow pages, presentations, or newspaper ads any longer.
More chances to showcase your business portfolio. Most people won't try to purchase or use your products and services unless they know that they exist and that it will be of value to them. You can highlight your brand much more through a site than you could possibly do using print advertisements, television/radio commercials, or yellow pages listings.
You have no limitations as far as time, space, nationality and residency are concerned. You'll be able to say as many things as you want, to as many people as possible. Plus, your business representation can be resourceful as the internet itself.
Effective cost-cutting. You will be able to save money that you won't need to spend on print ads, coupons, brochures, specials, newsletters, or mailings. Even better, it's always fast and easy to update real time information on your website; whereas the regular need for the renewal of printed materials can be very time consuming and expensive. Productivity at a minimal cost is valued in any business and it is possible only by taking your business online.
Save precious time. Leads can learn about your business any time of the day simply by going to your website, therefore you won't need to be present or even be involved in the process in any way. You can devote your time to other activities that can further increase your profits and enhance the scope of your business. This is a true passive income.
So, how do you make a website effective?
There's no shortcuts or promises here – only unlimited potential to improve your entire business. These are the things you should remember to make your website genuinely attract more customers.
Your site must be easily navigable and easy to use.
Your website must clearly and concisely reflect your business, values, and products since it is the first point of contact for a new user or a potential customer.
It must be memorable and encourages users to explore beyond the homepage.
You have to include plugins particular to the website type you will build. An e-commerce website typically needs more plugins for ordering and checkout.
The website must be secured especially when you're doing online transactions.
All content must be original and engaging.
You can build it on your own website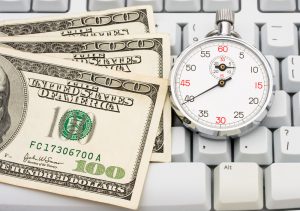 While most web agencies offer unlimited customization and their years of expertise to create a unique website for your business, you can definitely create an effective e-commerce or catalog website on your own.
You can use the website builder offered by Crazy Domains to build your own business website from the ground up. You begin by deciding on a design template that best fit your business. With it, you get to choose from a library of site templates with built-in content and elements, which you can edit later on through an integrated content management system (CMS) such as WordPress. And website builders cost ultimately less than using a professional service. Head over to Bluehost or Godaddy and sign-up to get your domain now.
End Note
To succeed in today's world, you need to have an internet presence. Remember that more and more people log on to the internet daily and there are billions of users globally. With the benefits mentioned in this article, it's a no-brainier decision. Take your business online today!