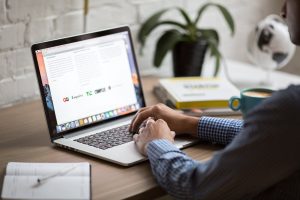 In this day and age, your business website is like your shop sign, it's supposed to capture the attention of your audience and draw them in to make a sale. A whole lot more goes into making an efficient business website than just a few images, some information about your business and a contact form, so here are 5 top mistakes that business owners are still making, so that you can ensure you steer clear of them. 
1.
They don't invest in good design
Your website says a lot about your business and in many instances will be the first contact a potential customer has with your brand. For this reason, your website needs to make sure that you start off on the right foot, it should be professional, well laid out, easy to navigate but most importantly unequivocally branded to fit your business. Starting off on the right foot is about the layout, which means that the right hosting needs to be in place as a crucial foundation. Having the right hosting is ideal, and while there are plenty of Wix pricing options out there, the branding is the "voice" of your imagery and business. Branding tends to run a lot deeper than just a logo and so to make sure you get it right it's worth investing in the services of a web design agency.

2. They
focus on themselves and not their customers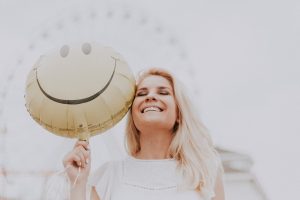 You may think that your website should be about your business but really it needs to be about your potential clients. What are their problems? How are you solving them? Try not to focus too much on the ins and outs of your company and instead get to the point which is how you are going to help your potential customer. If they want to find out your detailed company history then they can navigate to a specific 'about us' page.

3. They put too much information on a page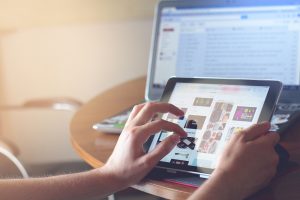 The average attention span is now just 5 seconds long, meaning that you have just 5 seconds to hook a potential customer before they leave your page, so make them count. There's actually a science to the way people read website pages, so be sure to put key information in their key 'scan zones' and don't make the web-page too cluttered otherwise it will take too long to read. Instead interspace text with visual elements that can be digested far more quickly, increasing the chance that you will have gotten your message across before your readers begin to lose attention.

4. They don't make it clear what to do next
We hate to say it but people are inherently lazy, which is why websites with clear calls to action such as 'get in touch', 'try our free trial today' or 'download our brochure' tend to perform better than those that don't direct their audiences actions. Call to actions should be clear but most importantly, easy to follow. For example if you ask a reader to 'get in touch' then make sure the button links through to a contact form or that your contact information is right beside the call to action. If it's too difficult for your viewer to complete your call to action, they won't bother and you've lost a lead.

5. They don't think about mobile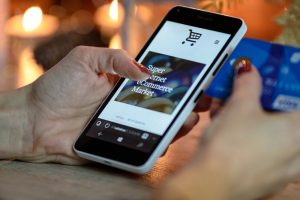 Mobile is now the biggest source of web traffic, meaning that if your website doesn't look good on a mobile phone then you've wasted your time and money. Make sure to test your website on a variety of screen sizes to make sure it reads well and is user-friendly.