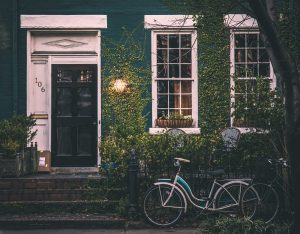 If you're looking for an estate agent and you don't know where to begin then don't worry, you have come to the right place. With so many different things to consider when it comes to choosing the right estate agent for you, you need to be sure you're thinking of absolutely everything. Whether it's working out your budget or choosing someone that is local to you, the stronger the relationship you have with your estate agent the better. With that in mind, here are some things you might want to consider when it looking for the perfect estate agent: 
Things To Consider When Looking For An Estate Agent
What Is Your Budget?
One of the first things you need to think about when it comes to looking for an estate agent is your budget. Although you will have a budget in mind for your house, you also need to think about how much you're willing to part with when it comes to the estate agent's commission. Whilst it won't be a large chunk of your house-sale, it will differ depending on the estate agent you choose. For more information when it comes to estate agents commission and how it works, you can visit this site here. 
How Will You Find Them?
Another important thing to consider is how you're going to find your estate agent, especially if you haven't had any experience with them before. If you're relatively new to buying and selling then chances are, you won't have had a lot of time dealing with estate agents, meaning you're not going to know who to work with right away. Whilst this can hinder your house-sale a little, it's a great chance to find an estate agent you trust. 
Whether you're asking friends and family or you're looking for recommendations online, you need to be sure you're finding the best possible estate agents for your sale. 
Do They Need To Be Local To You?
When looking for an estate agent you need to work out whether or not they need to be local to you, or whether they need to cover a wide area in order to find suitable properties. If you're not sure where you want to move to or you want your home to be advertised to a wider audience, you need to work with someone who has experience in multiple different areas. If you're looking for tips and tricks when it comes to finding the perfect estate agent, you can visit this site here. 
Have You Received Any Recommendations?
If you have received recommendations from your friends and family it is definitely worth checking them out first. As people have to work closely with an estate agent they're not likely to recommend someone that they didn't work well with. If people have had a negative experience, it may also be worth asking for more details. You might find it will help you come across some estate agents you need to avoid during your search. 
Have You Looked At Their Website?
Once you have a list of several different estate agents in your area, you can start to look at their website. Not only will this give you a good idea of the services they can offer but it will allow you to see what they're like as a business. In some cases, you may be able to write-off an estate agent based on their website and whether or not there are any red flags. From poor grammar to questionable photos, you need to be sure you know what to look out for when it comes to an estate agent's website. 
Do They Have Positive Reviews?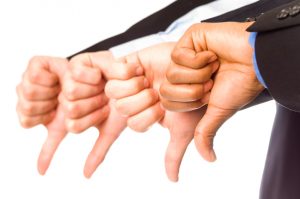 When looking on the websites of all of your potential choices you need to ensure you're looking for reviews. Although reviews on personal sites can be heavily policed, it might give you an insight into the things they often receive praise for. If you're looking for a less-biased review, you might want to try researching external review sites. 
Do You Need To Meet Them In Person First?
Once you have started narrowing down your choices it's time to start thinking about who you want to meet in person. You're going to be speaking with your estate agent on a regular basis during the sale of your house and if you don't have a good relationship, it's going to make the process unbearable. 
Meeting your potential choices in person beforehand will not only give you an idea of who you get on with but it will also give you a chance to learn a little bit more about each company. In most cases, you will find that the choice is an obvious one after you have started meeting potential agents in person. 
How Will You Make Your Final Decision? 
Finally, you need to be thinking about how you're going to make your final decision. Although it will be obvious for some, others are going to find that they have a number of good agents to choose from. Whilst it may come down to choosing the most affordable agency, you do want to make sure they're going to be the best possible fit. If you spend more, chances are you're going to have a better experience. For more information, you can visit Prosper Group here. 
How To Find The Right Estate Agent For You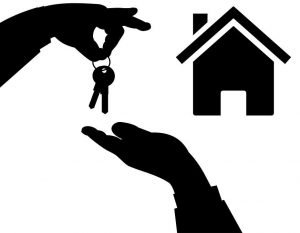 If you're struggling when it comes to finding the right estate agent, you might want to follow some of the below tips: 
Do As Much Research As You Possibly Can
One of the best ways to find the right estate agent for you is to ensure you're doing as much research as you possibly can. Whether that means researching their websites or visiting other properties that they are selling, you need to be sure you're getting the best possible impression. If you're struggling, asking people who may have worked with them is a great way to find out what they're really like. 
Consider What Area They Specialize In 
If you're looking to sell a particular type of home you need to be thinking about the areas in which estate agents specialize in. Whether it's selling apartments in the city or townhouses that are a little more rural, you need to pick an estate agent that is going to be able to sell your home with ease. 
Ensure You're Meeting Them In Person
As mentioned above, meeting your potential estate agent in person is the best way to find out whether or not they're suited to the challenge. Although it may take some time to meet all of your prospects in person, it will be worth it when you find the right estate agent for the job. 
Know If Something Isn't Right
Finally, you need to be able to recognize if something isn't right. Although you may not have worked with a real estate agent before, you need to be able to work out whether or not something is a red flag. Whether it's lack of communication or a bad attitude, you need to know when to walk away and find someone else. Whilst it doesn't happen often, finding a new estate agent will be the best possible thing you can do if you find yourself in a tricky situation. 
Are you looking for an estate agent to help with the sale of your house? What can you do to ensure you're picking the best person for the job?