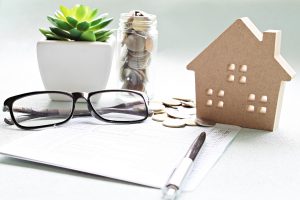 When you invest in real estate, you want to make sure that you maximize your investment. That can cause you to hold off on hiring a rental management company.
You may think that you're saving money by doing the work yourself. What you fail to take into account is the opportunity costs of doing the work yourself. It could cost you more than you think.
Read on to discover the top reasons why hiring a company to manage your property is a smart choice for your investment property.
1. They Know Housing Laws
A rental management company knows more about housing laws than you do. They're experts in landlord-tenant law and fair housing laws.
For example, if someone is late on their rent or fails to pay, they know the procedure to evict someone legally. There are federal laws, state and local laws that you need to keep in mind when you're working with tenants.
If you don't know what you're doing and you miss something legally, you could risk a date in court or a big fine.
2. You Get Paid (On Time)
One great thing about working with a property manager is that you don't have to chase people down for rent payments.
They take care of that for you and they have the systems in place to ensure that you get paid on time. They know the most effective ways to encourage tenants to pay on time.
3. They Know How to Find the Best Tenants
If finding the perfect tenant is important to you, then you need to work with a property management company.
You might place an ad for your property and call it good. The problem with that is that you can get a wide variety of prospective tenants. You then have to spend time screening them to get to the right tenant.
Rental management companies often have available properties listed on their website and they know the best ways to advertise.
4. You Can Invest in Properties Anywhere
When you're doing everything yourself, you don't want to spend too much time in the car going from property to property. You want to have all of your properties close together, but that can limit your investment opportunities.
When you work with a rental manager, you are suddenly freed up to look elsewhere for investment opportunities. There are always up and coming areas that are great for investors, such as growing cities in Florida and Texas.
5. They Know Market Rental Rates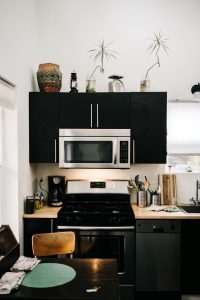 You can look at comps of other rentals in the area, but is that really what the property will rent for? That's something that you need to consider. If you set the rates too low, you can lose out on money.
Yet, if you set the rental rate too high, the apartment will sit for a long period of time. Not even the best apartment amenities would fill an overpriced apartment.
Property managers know the market and what a property will rent for. They'll set the rental rate on the high end to get the most value out of the property.
6. Manage Maintenance and Vendors
The biggest advantage of having someone else manage your real estate investment is that they can handle maintenance and vendors.
They handle many properties and are likely to have very strong relationships with the top contractors and suppliers in the area. This means that you don't have to do the work yourself and you don't have to find people to do it for you.
7. Your Property Can Be Profitable
You're investing in real estate for profitability. You're spending money to have someone else manage your property, but with all of their expertise, it's worth it.
Part of their job is to make sure that your property is profitable. After all, if you're losing money on a property month after month, you're going to cut the property management company to cut down on expenses.
Property managers know that and will work to ensure that you see a return on investment.
8. Property Managers Are Affordable
You may be surprised to learn that a rental management company is affordable. They usually charge a flat fee or a percentage of your rental income, which can range between 6% – 10%.
When you do the math, that's really not a lot of money. It's advantageous if you have multiple properties or if you just have one property to rent out.
9. You Save Time and Reap the Rewards
One of the reasons why people invest in real estate is to create passive income. Without a property manager, you're essentially creating another job for yourself.
You're the one who's responsible for everything including repairs, maintenance, collecting rent, evicting tenants, advertising the property, and screening tenants.
Instead of creating another job that's a complete burden, hand off the day-to-day work off to a property management company. They'll be able to maximize the profitability of the property and you collect the ROI while letting someone else do the work.
Hire a Rental Management Company
As an investor in real estate, you want to see a return on investment. That's it. You don't want to become an expert in landlord-tenant law. You don't want to become an expert in property repairs and maintenance.
You also don't want to be an expert in marketing your properties. It takes up too much time and energy to learn all of those things when all you want is to make money.
Hiring a rental management company will save you time and ensure that your property is always filled with quality tenants. They'll also make sure that your property is maintained. You get to sit back, collect a check, and invest it in another property.
Do you want to know more about making smart investments? Check our site for more amazing investment tips and insights.