Building a stock market investment portfolio should not be based on chance or guessing. It should be built based on your specific needs and on what you want to achieve. As an investor, your goal is to make money! How you make that money depends on your circumstances and on where you are in life. A great stock market investment for your friend, who just left school and is starting a new job, may be completely wrong for a single mother who owes money.
Now, you get the point.
"So, what is the best way to start building a stock market investment portfolio? You have to think about your investment goals, your age, stage in life, lifestyle and your comfort with how much money you can afford to lose (Risk tolerance)."
How Much Money You Can Afford to Lose?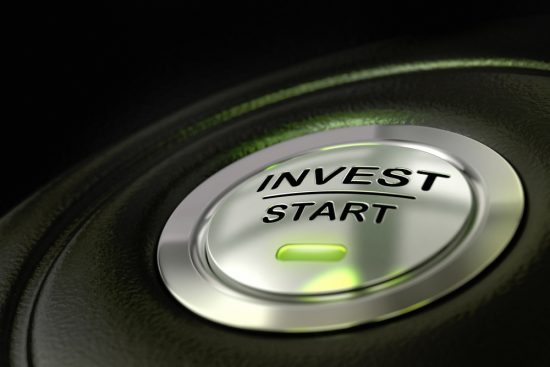 That depends. How much are you willing to lose? That much? Really? What if you lost it all?
The amount of money you make is linked to the amount you are willing to risk. Interesting, right? This known as a risk reward tradeoff. So before you build your stock investment portfolio, you must remember that investing in the stock market is a risky investment. This means that you stand the chance of losing all or some of your investment. If you are in debt or not comfortable losing money, you may be better off not investing in the stock market. However, after you paid off some or all of the debt, it may be time to invest. But how do you know when?  But how do you know when?
When To Put More Money Into The Stock Market
A good rule of thumb is if you need the money in the next 2-5 years for say a house, you should not put it in the stock market. Also, the older you are, the less likely you can afford to lose. We call this a lowering of your risk tolerance. As you get older, you should adjust your stock market investment portfolio so that your chances of losing some or all of your investment is decreased. This is because the older you become, the less time you have to recover if you lose money from stock market investments. Often people put their money in bonds or safer investments.
[sa_captivate]
Risk & Diversification
On the other hand, the good news is that the more chances there are that you can lose money on the stock market, the higher potential there is to make more profits in the stock market. So, the aim is to find a nice balance between how much you can lose and how much you can gain. A good way to minimize the chance of losses is to invest in several different types of stocks or other investments. You may do this with stocks by choosing stocks from several different industries. So you may choose to include stocks by diversifying into different sectors, small stocks or international stocks. By sector include healthcare, technology, banking and the manufacturing sector. So when, for example, health and technology stocks are losing, you can reduce your losses since the stocks from the banking sector and the manufacturing sector may be gaining.
Invest for the Long Term
The younger you are when you start to invest, the more time your investment has to make gains. You should also be prepared to own our investments for more than a year. That is because the taxes are lower than when you hold them for a short time.  Also, stock market investments can make more profits in the long term rather than in the short term volatility. If you want to continue to make profits from the stock market, you should plan to own your stocks for a long time. This is also the advice of various investment gurus such as Warren Buffet and he is on of greatest stock market investors of all time. Remember to invest for the long term!
Latest posts by The Fortunate Investor
(see all)