Personal finance is fairly broad, and probably has a different definition depending on who you ask. To many, personal finance is using money as a tool for getting where you want to go". To others it touches on most of the facets that make up the term, including budgeting, saving, investing and retirement planning.
For the sake of this discussion, we'll touch on the three main areas listed above. Let's jump into what personal finance means for you.
BUDGETING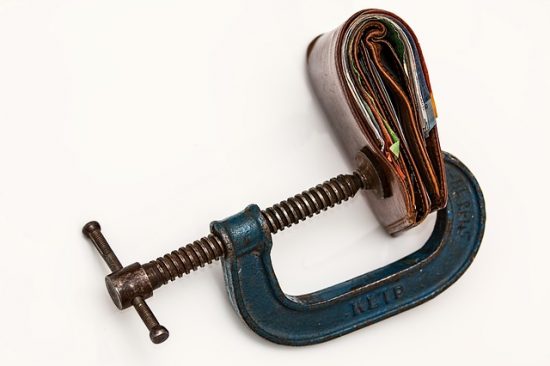 A budget is essentially a plan for future income and outlays that can be used as a blueprint for spending and saving. Despite the fact that many people in the United States claim to utilize a budget to guide their spending (33%, according to this Gallup poll), the majority of Americans — the other roughly 66% — do not prepare a budget, and even the folks who have a budget in place tend to overspend.
A simple — but very important — key to living within your means is to be fully aware of all of your expenses, and to spend less than you make. A solid, realistic monthly budget will aid in paying bills in a timely manner, have money for the unforeseen events that can and do happen, and ultimately help you achieve your long-term financial benchmarks.
Creating a budget is a fairly easy task: add up your total monthly income, estimate your monthly expenses as accurately as possible (tracking all of the money you spend for one month is helpful here), and calculating the difference.
SAVING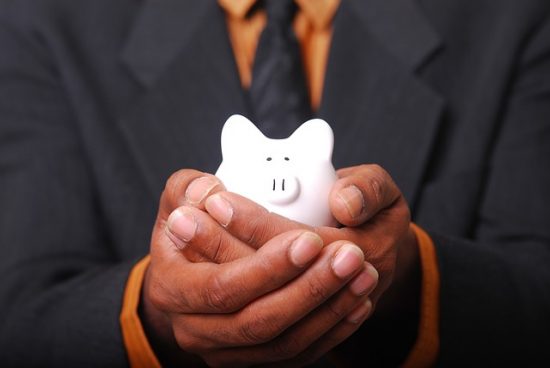 Saving is a vital component of personal finance, but one that has unfortunately become less of the priority when compared to previous generations. Regardless of your specific reason for spending — a worry-free retirement, the down payment to purchase a house, or buying a new vehicle — saving money is the means to help you reach this goal. The best part of saving to reach your goals is that you aren't burdening your future down with debt, a trap that too many Americans easily fall into.
The odds are that if you're similar to many Americans, you currently aren't saving as much as desired. Or even worse, you don't save anything. The national rate of personal savings has sunk to the lowest point since the Great Depression, it's safe to say that we as a country have a savings problem — one that has only been exacerbated by the high cost of energy, food, and housing prices.
However, there are ways to successfully save money. Below are three important tips to start saving now:
Make Saving a Priority
The odds that you will actually save money are dramatically increased if you make this a priority. First, think about what goal that you hope to achieve by saving. Next, estimate about how much cash you will need to reach this goal. Finally, put the plan into action by executing it: set a definitive date for when you will reach the preset saving amount, calculate the savings schedule based on the number of smaller time chunks that comprise your timeline (pay periods or months, for example), and be hyper-vigilant about viewing the savings as a mandatory expense — just like monthly bills or food.
Find Money to Save
Most people find that they actually have more expendable income than they think. Useful tips to determine where your extra cash is going include recording all money spent in a week, paying cash for purchases, assess your bills to see where cuts can be made, and prioritize your non-essential expenses (a word of caution: some frills will need to be cut!).
Automate It
With all of the tools and resources available online, this is an area that can be invaluable in your quest to save. Have the desired amount deducted automatically from your main checking account into a savings account on a designated schedule — this takes the work out of saving, and is much more effective because you can set the deductions, and forget about it.
INVESTING
Investing is putting money or capital to an endeavor (in this case the stock market, buying bonds, real estate, etc.) to earn a profit. Investing also can include the amount of time you put into the study of a prospective investment or company since time is money. Investing doesn't have to be super-complicated!
Read how to start investing in the stock market.
PLANNING FOR RETIREMENT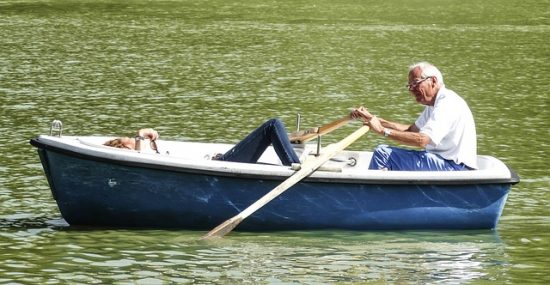 It's never too early to start on constructing a viable, realistic plan for your golden years. Think of it as an extended, long-term version of your monthly budget (with some major differences, of course).
The first step in planning for retirement entails figuring out when it will actually start. With the dramatic difference between the amount that the average person receives from Social Security benefits contingent on when they retire, it's vital to perform your due diligence to figure out the best time to exit the work force. Given that there are so many different factors are in play and each situation is unique, consult a retirement calculator to arrive at the best age for your personal situation.
Next, you'll want to calculate how much cash that will be necessary in order for you to live the lifestyle that is desired. Formulate a plan to help you reach that target (a professional financial adviser is very helpful at this point).
Finally, consider the different options that are available for reaching your retirement nest egg goal. Again, these will vary based on your individual circumstances, but generally speaking the closer you are to retirement age, the more you need to set aside each year — and if investing in stocks or bonds, the more conservative your outlook should ultimately be.
Personal finance is a broad term, but there are some basic principles that most people would include in their definition. Budgeting, saving, and planning for retirement are all crucial components to consider when discussing and setting the course for your own personal finance goals.
Latest posts by The Fortunate Investor
(see all)