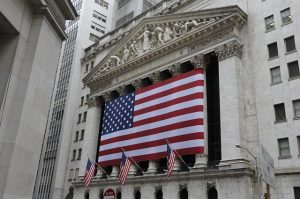 Investing can be intimidating. Simply change the TV channel to CNBC, Bloomberg or Fox Business and you'll be inundated by people talking about stocks, bonds and other types of investments on an extremely detailed level. You see numbers and letters scrolling across the bottom of the screen. Nothing seems like it makes sense.
Thankfully, you don't have to make investing as complicated as the major TV channels make you think. They only talk so much because they have to fill 24 hours of programming every day – learning the basics of investing doesn't take nearly that long. Here are a few important concepts you should know to help you get started when it comes to an investment portfolio.
What Are Compounding Returns?
The concept of compounding returns makes investing seem like an obvious decision after you run the numbers. After I learned about compounding returns, I knew I had to start investing as early as possible to take advantage of the time factor. Essentially compounding returns is the concept of making money on the money you earn. Using tools such as Personal Capital or Betterment are good way to jump-start your investing.
How Do Compounding Returns Work?
Here's a quick and easy example to help you understand. Let's say you have a savings account with $100 and earn five percent interest per year on that account forever. You never add any additional money to your savings account, but let the money sit and allow the interest to stay in the bank account. After year one, you would earn $5 due to the five percent interest. If you leave the interest in the bank account, next year you will earn five percent interest on $105 for a total interest payment of $5.25.
While earning an extra $0.25 of interest in year two may not seem like a big deal, at the end of 30 years of leaving the money alone, you'd end up with $432.19 due to compounding returns. If you just earned $5 interest each year over the 30 years, you'd only end up with only $250. If you let your earnings compound for a total of 40 years, just 10 more years than the 30 year example, you'd have $704. 
How Compounding Returns Gets Even Better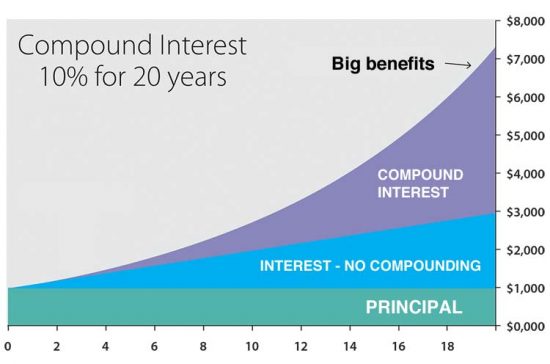 Now that you understand the basic concept of compounding returns, I'm here to let you know this can have an even larger effect on you. The above example assumes you only add money once, at the beginning of the scenario. What would happen if you invested $100 every month at a five percent interest rate for 30 years? In the end, you'd have $80,158.81. The best part is, you would have only contributed $36,000. The other $44,158.81 came from your returns being compounded.
Now that it's obvious compounding returns can provide a huge benefit, how do you know what to invest in? Here's how I personally decided to invest. 
What Is Active Investing?
According to Investopedia, active investing is "an investment strategy involving ongoing buying and selling actions by the investor. Active investors purchase investments and continuously monitor their activity in order to exploit profitable conditions." On the surface, it would seem like everyone would want to invest actively with individual stocks and try to make as much money as possible by beating the stock market. Unfortunately, that is extremely difficult, even for the pros.
Active investing takes a lot of work. You must understand complicated details about investing. You must also closely monitor multiple companies to find the perfect time to buy and sell each stock in order to beat the market. There are professionals that dedicate their entire workday to tracking a handful of companies or even just one company to help larger investors make money. I personally don't think I can beat those people at their own game. That's why I don't try to pick winning stocks to beat the market. 
What Is Index Investing?
On the other hand, index investing is commonly defined as the exact opposite of active investing. Instead, you invest in order to match the returns of a given investing index, which is a basket of investments such as the S&P 500 or Dow Jones Industrial Average. This is how I decided to invest.
Investing Strategy
So how do you invest through the index investing strategy? I researched multiple mutual funds and exchange traded funds (ETFs) before settling on a mutual fund that tracks the broad stock market returns with low fees. This initial process of picking a few investments does take time, but not nearly as much time as picking individual stocks and monitoring them closely on a weekly or even daily basis.
I will never hit a home run with index investing. I won't earn crazy returns like I would if I picked a stock that doubled in price. However, I never have to worry about the risk of a stock going to zero, either. Instead, my returns will follow the broad stock market index I chose and I'll end up with amazing compounding returns when I'm set to retire decades from now.
Investing can be super confusing. Don't let the talking heads scare you off. Learn what you need to know to be an educated index investor. The power of compounding returns should do the rest to help you multiply your money over the decades you have to invest.
Latest posts by Lance Cothern
(see all)