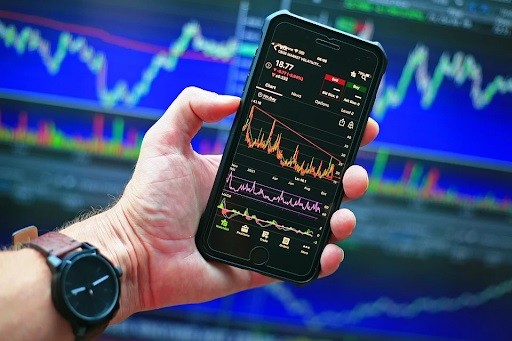 If you're like most investors, then you have been watching cryptocurrencies for a while, even if you have yet to dip your toe into that market. A good investor manages their risk and there is no denying that, without the right expertise and your finger constantly on the pulse of the market, crypto is risky. So, what steps can you take to remove some of that risk and to make crypto your investment of choice?
Go with the stable options
Alongside cryptocurrencies, there are currencies that are using much of the same technologies and the same marketplaces but don't quite have as much risk attached to them. There are, for instance, stablecoins, which are like if crypto had a love child with a fiat currency. They're still on the blockchain, but that blockchain ties itself to other assets that allow them to be less volatile. However, this also means that they're not likely to have the rocketing growth that the most successful crypto coins have been seeing lately.
Know all the right moves
In order to make the right moves, you need to know the crypto market, which takes time and dedication. Or it can take cooperation with the right partners. If you're able to make the initial investment, then you can work with a firm that offers crypto consulting. These partners can help you avoid the bubbles ready to burst, the scams, or the coins that have already seen their peak periods of growth and help you find the best opportunities to gain real value.
Invest in crypto without investing in crypto
The coins themselves are a volatile asset, undoubtedly full of risk. However, one thing that is practically guaranteed is the ongoing growth of the cryptocurrency market. As such, you can benefit from the growth of this market by directly investing in the parts of it that aren't tied to a coin's value. This can include investing in things like the companies that run the trading platforms, or in blockchain developers who are helping new crypto companies build the technologies that get their coins working.
Let bots handle it for you
Being in direct control of investments always makes you susceptible to hype or panic, meaning you might buy more than you should or sell when you shouldn't. If you want to make sure that you're not falling for the news cycle, as many new crypto investors tend to, then you should look at using trading bots or automating your purchases and sales based. Dollar-cost averaging works just the same with crypto as it does with stocks and other assets. Set the level of the risk yourself and allow machines to take care of the decision-making for you.
Of course, there's no such thing as a risk-free investment and the crypto market, in particular, is subject to both internal change as well as regulatory pressures in the future. If you want to get some of that crypto money, however, the tips above can help you dip your toe in the water without getting scalded.