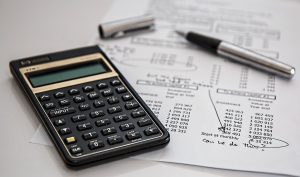 Whether your short or long-term plan is to have children, build your own home, buy and sell properties, or anything to do with property involves finances. Thus, it is important to ensure that you are getting the most for your money when you are buying a property. For more tips on how to maximize your money in real estate investing, here's more.
Talk to an expert
To get the most out of your investment, you will want to talk to the experts. After all, it is their job to help you maximize profit and ensure you are making safe investments in the market.  For example, you might want to talk to a realtor to ensure you are getting the most for your money when you are buying a property for the first time. Or, they might help you sell your current property for a good value to then re-invest in another home.
Take a course
There is an abundance of online courses that can teach you how to make money through real estate investing. Not only can guarantee a profit or stability. But, taking on tips from those who have succeeded in the industry will help you get a step ahead in the right direction. Even from an affordable course, you might learn something new or it might offer you some insider information that can take your investment knowledge to the next level.
Use a traditional method
Buying and holding properties is one of the more traditional ways of earning income from real estate. Yet, the traditional methods in any industry are often the safest option. There are a number of ways to accomplish this: You can buy a single-family home and rent it out; buy a multi-family home and live in one of the units while renting the others—ideally to cover the mortgage and your own housing expenses; or purchase a multi-family home and rent all of the units—either managing the property yourself or hiring a management company to handle renting units, collecting rent, addressing needed repairs, and so on.
Think about 'flipping' properties for quick results
Property flippers specialize in adding high-return fixes to houses in a short time and then selling them. Flipping can be lucrative if you know how to find properties to fix up, you have the necessary skills to do the renovations yourself or oversee a crew carry them out, and you have a sense of a property's underlying costs and potential value. This is an ideal option for those who want to take real estate investing up as a full-time career. It may prove difficult if you have a full-time job alongside it. 
Start using online rental payments
If you rent properties, you should switch your payment methods to online. Through online platforms, renters can pay you on time. Online rent payments make rent collection easier for you and are beneficial for your renters too. Often, your tenants' rent check is the biggest bill they pay each month, and physically writing out a check can be an emotional experience. Paying bills online, especially via automatic payment systems, can significantly lower the emotional stress associated with paying big bills.
Learn how to promote and market properties effectively
Buying a fantastic property is not always enough to secure a quick sale or a great offer. As a real estate investor, you need to be able to connect with prospective buyers and spread the word. If you've got a fabulous home ready to go on the market, it's crucial to ensure that you promote it effectively. If you're a beginner, it's wise to learn about real estate marketing, seek advice from experienced agents and gather information about your target buyer. 
There are multiple ways to create leads and make properties more appealing to prospective clients and buyers. Examples include creating stunning brochures, posting online listings that are easily accessible and contain high-quality images and detailed descriptions, and using virtual staging services. Consider working with real estate agencies that have extensive contact networks and make sure your marketing campaign is relevant to the target audience. Try to be flexible around arranging viewings, and stage events, such as open houses, to get people talking.