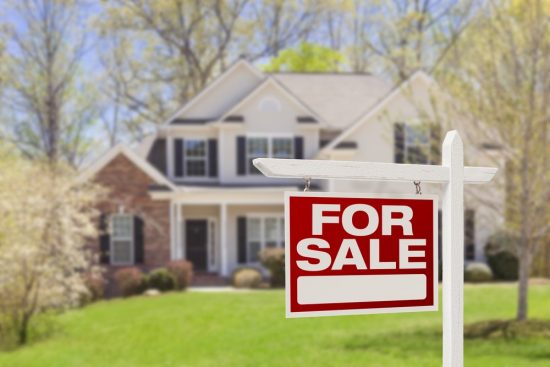 There are plenty of times in life where you can just wing it. Spur of the moment road trips, experimental recipes, presentations you haven't prepared for – these are all times to throw caution to the wind and see what happens. Some people are just better on the fly.
Having children does not fall into that category.
Starting a family is one of the biggest responsibilities you can take on, and going in blind is sure to have dire consequences. The first year of child-rearing can be a nightmarish blend of stress, anxiety and sleep deprivation – not a good time to realize you haven't prepared.
Like most things, it's all about putting in the work. The more effort you put into planning, the more at-ease you'll feel while figuring out how to be a parent. Here are some basic tips for anyone looking to start that process.
You Don't Have to Buy a Home Right Away
When you're trying to have a baby, most people go into "nesting mode." They want to bring their child into a world with a perfect nursery and a kingdom designed to fulfill their needs. It's a natural urge, but there's usually no need to purchase a new home before having a baby.
Lee Huff, parent and travel blogger at BaldThoughts.com, said many of his peers insisted that he and his wife buy a home with a yard before they had kids. Huff soon realized that his children didn't need a yard while they were babies. They spent most of their time inside.
"Bottom line, there is no rush to buy a 'dream house" just because you are having a baby," Huff said.
Financial advisor Katie Gampietro Burke of Wealth by Empowerment said couples consider a new house for their growing family should remember that less is more. A smaller home will have fewer utilities, cheaper property taxes and less expensive homeowner's insurance.
"Buying a cheaper home will give you flexibility because you may plan to return to work full-time, but then decide to reduce your hours," she said.
Increase Your Emergency Fund
Almost every parent and financial planner gives the same piece of advice: beef up your emergency fund before you have children. Evan Powers of Cypress Financial Planning said he tells his clients to increase their emergency fund by 50%, or six to nine months of expenses.
"Expenses are always highest in the first few months of a baby's life. Those increased costs often come at a time when income is under pressure due to parental leave from work, which isn't always paid," he said. "Having extra savings on hand can provide a bit of a buffer, especially if unexpected costs – like medical bills – come into the picture."
No matter how well you plan ahead, it's necessary to have an emergency fund. Even the most well-prepared parent can't predict how much medical care their baby will need or how much time off they'll have to take.
Plan for the Birth
Many couples take lamaze classes to get ready for the birthing process, but few prepare for the cost of the birth. Even with insurance coverage, giving birth costs $3,500 on average – more than $8,000 when you include pre-natal care and follow-up appointments.
You can't avoid that cost, but you can prepare for it by stashing away money in a Health Savings Account or Flex Spending Account.
"While insurance pays a lot, using an HSA or FSA account can save you even more," said personal finance expert and new parent Eric Rosenberg.
You can put up to $3,400 a year in an HSA. All contributions are tax-deductible, so you'll owe the IRS less when it's tax time. Funds left over in an HSA roll over if you don't use them that year.
If you have an FSA, you can contribute up to $2,600 a year. FSA contributions are deductible from your salary and will lower your taxable income. Parents can set up automatic transfers to an HSA or FSA months before the delivery so they'll be prepared for the bill.
Related: 15 Ways to Prepare Your Finances For Your First Baby
Decide on Child Care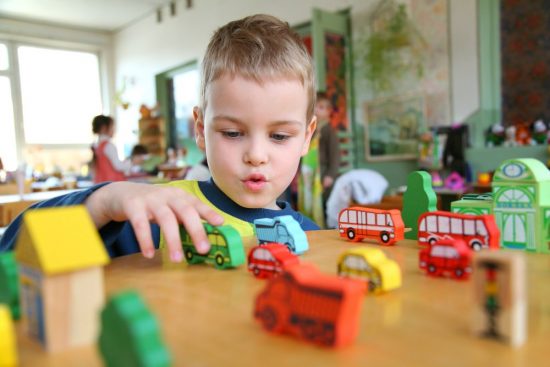 One of the toughest decisions expecting parents have to make is how they will handle child care. The debate between day care and stay at home parenting is a personal choice that every parent has to make for themselves, and what works for one family may not work for another.
Many parents find themselves measuring the value of their job with the outrageous costs of childcare. Look at the income you receive after taxes and compare it to what you'd pay at a daycare. Daycare typically costs about $1,000 a month, and wealth coach Rocky Lalvani said it's often cheaper for one parent to stay at home.
"While that seems like a daunting reduction in income, the reality is the costs of working may not be worth it," he said.
But even if it makes financial sense to become a stay-at-home parent, it's not for everyone. Some parents find their careers suffer if they take time off, and it's harder to come back to their chosen field. Some people just don't want to be stuck at home, even if they're not earning much more than they pay for daycare.
Start the discussion early so you can plan ahead. Entrepreneur Steve Chou's wife decided she would stay home for a year after they had kids. They ran the numbers to make sure they could afford to survive on his income alone.
"Meanwhile, we brainstormed different ideas for various gigs and businesses that we could run on the side while taking care of our child," he said.
Think About Future Expenses
Many couples want to start planning for college as soon as they have a baby. 529s, prepaid tuition plans and other savings vehicles are the perfect way to prepare for your child's financial future. But like a breathing mask on an airplane, parents need to consider their own financial futures before they start saving for their kids which is why it is often a good idea to utilize personal financial planning services so you can juggle all the balls and ensure everyone is well provided for.
"Remember, you can't take out a retirement loan, but you can take out student loans for tuition," Powers said. "Pay yourself first, then worry about your child's college savings."
You shouldn't allocate money toward a college fund if you're not saving at least 10-15% of your salary for retirement. It may seem heroic to plunder your retirement funds for the sake of your kid, but will you really be helping if you can't afford to take care of yourself in old age? Your child would probably rather pay off student loans than be hit with unexpected expenses from an incapacitated elderly parent.
If grandparents and other relatives want to give your child cash, it's a good idea to open a 529 where the money can grow until it's time. You can then contribute to that account whenever you deem appropriate, such as after getting a promotion or receiving an unexpected windfall.
Not sure if your nest egg is big enough? A financial advisor can figure out if you're on track to retirement or need to catch up. They can also help you come up with a plan to contribute to the 529 responsibly, so you can save with confidence in your child's future as well as your own.