When you're planning for your wedding, money is always on your mind. However, combining your finances just may not be. Not many couples even think about merging accounts until well after the marriage, and when it comes up, it tends to bring stress. You shouldn't allow this to happen to you. The most common financial problems in marriage tend to come from overspending and debt, so walk into your marriage knowing just what to expect from each other. Below we've complied six tips to help couples manage their finances and the merging thereof. First read about What is Personal Finance.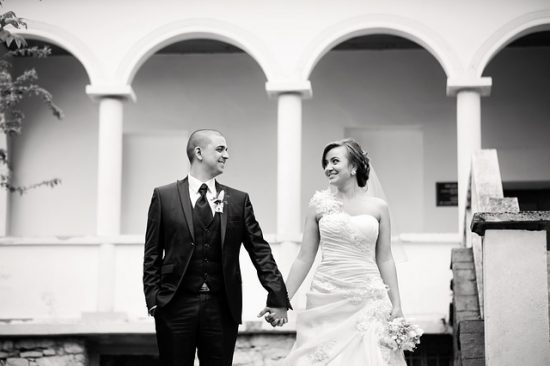 Talk About The Money
1. Not many recognize the importance of money until it becomes a critical issue. Put the topic on the table and sit down to talk about it. Set up financial goals, both short term and long term. Speak about what you have in your accounts, how much debt you've accrued and your credit scores. These are topics that are important to be aware of in a marriage. Money may not buy happiness, but it certainly makes the road smoother if there are no financial skeletons in the closet.
Manage Your Purchases
2. It's a tendency for newlyweds to buy more than they need or can handle financially. Setting up a home together takes some money, yes, but there's a limit that you need to be aware of. It's never a good idea to get into debt straight off the bat in a marriage. Work on a budget and set aside some "indulgence money". Money set aside from purchases that aren't needed but wanted. If you do need something, such as a new refrigerator or car, try to shop the sales or used products. Budgeting it critical, but even more so is not giving into impulsive buying. Sleep on your planned purchases, and if you find that its not a critical buy, then don't buy it. Material items aren't worth years of crippling debt.
Merge Your Accounts
3. Separate finances may seem to work fine for short term, but it's almost always a good idea to establish a joint account. You'll have house payments, utilities, cars, child care, etc. that the two of your will be paying together, and therefore should come out of a joint account. One spouse shouldn't be given the entirety of a financial burden that both you of you create. A shared account forces communication and transparency with finances. In no way should you be hiding your purchases from your spouse (unless you're buying a surprise gift, but even then it's a short-term secret). In the end, a joint account will cut down on stress and arguments.
Transparency With Funds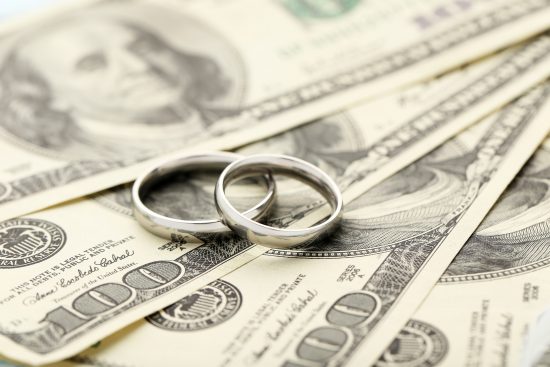 4. Talk about your money. Before the marriage, as mentioned above, but also throughout your years together. Be honest with how much you make, how much you spend and how much you've put into savings. Talk about investments and debts. Discuss how you're going to pay off outstanding debts and keep from accruing new ones. Speak about large purchases or loans before going into them. It's amazing what little things can break a marriage or make it last forever.
Have A Contingency Fund
5. Plan for disaster. You never know when one of you will end up injured, jobless or have to deal with a loss of home or vehicle. Save money for a rainy day and don't pull from that pot unless it's a major emergency. The economy in today's world is a tough place that makes saving difficult, but even if you only put aside ten cents from every dollar, that ten cents will add up. It's a good idea to have something to fall back on when there's very little left to depend on but each other.
Accept Each Other
6. The lifestyles of you and your spouse are most definitely going to be different. Learn to accept and adapt, and to keep your financials in mind. If you were one that ate out six times a week, while your spouse ate home-cooked meals nearly every day, come up with a merged plan that you can both work with. It's a matter of communication between couples as you merge your lifestyles into one that is compatible for both of you. Support each other's hobbies, but be aware of cost. Plan together; vacations and social engagements cost money, and you need to have that money in order to stay out of debt.
Merging your financials can be stressful and difficult, but it doesn't need to be a deal breaker. Communication is the key to success, and transparency is the key to making your marriage flow smoothly.