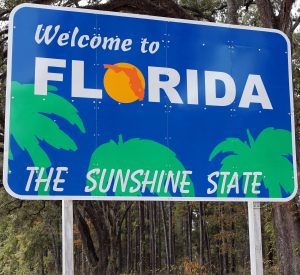 Nearly 20% of Florida residents are retirees. The Sunshine State is home to thousands of seniors over the age of 65.
With its mild weather, gorgeous beaches, and laid back atmosphere, it's no wonder retirees are flocking to this southern state to live out their final days.
But is retiring in Florida all it's cracked up to be? Or are there some downsides to living a life of sunshine and flip-flops?
Here, we'll take a closer look at the pros and cons of retiring in Florida so you can make an informed decision.
Grab your sunscreen and let's get into it!
Pros of Retiring in Florida
Over 21 million people can't be wrong. That's the current population of Florida. Most aging adults know at least one (or a dozen) friends and family who have retired to the Sunshine State.
So, what's the appeal? Let's examine the pros of retiring in Florida.
No State Income Tax
Most retirees are living on a budget, which means moving to Florida could save you a ton of money on taxes. Florida is one of ten states that have no state income tax.
Residents aren't taxed on Social Security, IRAs, 401(k)s, or pensions. There's also no estate or inheritance taxes in the Sunshine State.
While federal taxes still apply, retirees can save a pretty penny each month by avoiding state taxes.
Homes Are Affordable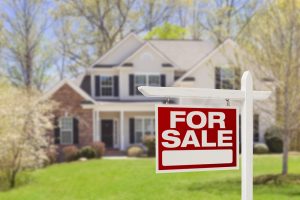 Not only will you save money by retiring in Florida, but the cost of living and owning a home is extremely affordable.
According to Zillow, single-family homes in gorgeous areas including Daytona Beach and St. Petersburg fall well below the national average. If you're looking for reasonably priced waterfront homes, look no further than the Tampa Bay area.
Condos are another popular choice for many retirees and especially snowbirds. When you're spending time up north, you can easily rent out your space to bring in additional income.
Affordable living makes Florida one of the best places to retire.
Plenty of Things to Do
Retired life is about enjoying yourself. It's finally time to focus on you.
Have you always wanted to own a boat or join a golf club? Does water aerobics, bike riding, or yoga on the beach sound like a dream come true?
When you retire in Florida, you're not dreaming! Your schedule will be packed with activities to help keep you physically active and healthy.
Many areas offer group activities and amenities – especially if you opt for a 55 and older community, gated community, or condo. Another perk is that you'll be surrounded by plenty of other retirees your age.
You'll have no problem making new friends and finding plenty of social circles to join.
Cons of Retiring in Florida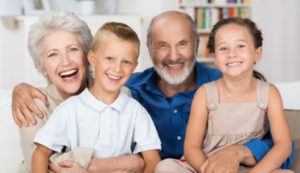 Although Florida is known as the Sunshine State, there are some downsides to retiring here. From unpredictable weather and expensive insurance to a wide range of wildlife, here are a few things to consider before making the big move down south.
It's Not Always Sunny in the Sunshine State
One of Florida's biggest draws is the weather. Residents and retirees are blessed with warm temperatures all year round. In fact, Florida is the warmest of all 50 states with an average daily temperature of 70 degrees.
Sadly, Florida is also impacted by heavy rains and hurricanes from June through November. Homeowners must take precautions to prepare for the damaging winds and flooding caused by Florida storms.
On the other hand, if you prefer only mild heat, you might find summers in Florida unbearable. Temperatures in July and August average over 90 degrees.
This is the main reason many people retiring in Florida become snowbirds.
Florida Gets Crowded
Once you become a Florida resident you'll hear people complain about the traffic, crowds, and congestion that occurs "in season". This is the time between November and April when many northerners flock to Florida to escape the cold.
Not only are the crowded roads and restaurants a nuisance but non-residents have a difficult time navigating the area, making driving stressful and time-consuming.
Retiring in Florida also means that the place you call home is one of the hottest vacation destinations in the country. Tourists can get in the way and disrupt daily life.
This is the price you'll pay for living in paradise.
You'll Need Lots of Insurance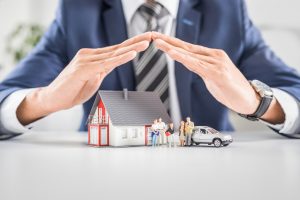 Although most retirees consider Florida paradise, this isn't always the case. The inclement weather mentioned before requires many homeowners to carry several insurance policies.
Hurricane and flood are two major types of insurance that you can expect to pay as a Floridian. Not only are these additional insurances required but the deductibles and premiums are higher.
Flood insurance is required depending on what flood zone your home is in. If you plan to take out a mortgage, the bank will require you to have this type of insurance. Homeowners paying cash upfront can opt-out of flood insurance, but remember, doing so is a risk.
Dangerous Wildlife
There's no shortage of animals and wildlife in Florida. Some animals are harmless like the gopher tortoise, egrets, and armadillos. Alligators, snakes, and poisonous spiders, on the other hand, are something to be wary of.
Alligators are a common sight in Florida. In fact, over 1.25 million alligators call the Sunshine State home.
You'll see warning signs posted by most bodies of water. If you have small dogs (or grandchildren visiting), ensure they stay clear of creeks and ponds and keep their eyes peeled.
Panthers, coyotes, and pythons are also common in most areas of the state.
Aside from the scare-factor these creepy crawlers evoke, they can also run up your monthly expenses. You'll want to protect your home from termites and rats, just to name a few.
Before retiring in Florida, consider the cost of pest control and your level of tolerance for bugs and creatures.
How to Make Florida Living Work For You
Entering retired life is an exciting time. If you're considering retiring in Florida, there's plenty of positives to consider. From gorgeous weather to plenty of activities and affordable housing, you can lead an active, healthy life.
On the flip side, high insurance premiums and dangerous animals will keep you on your toes.
Check our site regularly for more information and advice on travel, health, and living your best life now and into the future!