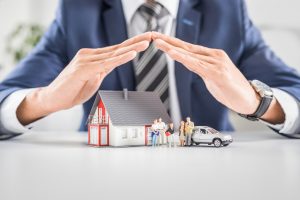 Buying a house for the first time? That's definitely an event to celebrate but there are lots of things you'll have to do before closing on the property.
Like buying homeowners coverage for your new house.
Did you totally forget about this? Did you even know that this is a requirement for closing?
Are you confused about who to call, what types of coverage to get, and what questions to even ask?
We will say, homeowners insurance is a product that can be confusing, especially if you've never purchased a plan before, but we're going to help you understand everything you need to know as you prepare to buy a policy.
Are you ready to learn more? If so, here are the things you need to know to buy a policy that will fully protect you and give you all the security you need and want in a policy.
Why You Need Homeowners Coverage
Homeowners insurance is something you need and something your lender wants.
You need it for protection. It's really the only protection you will have for your home, and you will never want to go without it.
If something destroys your home or causes damage to it, your homeowners covers your losses. If you didn't have it, you stand to lose a very large asset as well as a lot of money.
Now, you're probably wondering why your lender wants it. Well, the truth is that not only does your lender want it, your lender requires it. As long as you owe money on the home, your lender will require homeowners.
To understand why, consider what would happen if a fire destroyed your home leaving you without a home but with a $250,000 balance on your home loan. Would you be able to pay this off and have enough money to rebuild your house?
Probably not. This is the reason your lender will not allow you to live without it. With coverage, your lender has nothing to lose. If a fire destroyed your home, your insurance company would pay off the loan to your lender.
The Coverage Types to Have

Now that you understand why you need it, let's talk about the coverage types you should have. The main coverage you need is called dwelling coverage (also called structural coverage). This coverage protects the house itself.
Secondly, you need personal property coverage. This covers the things you own inside and outside of your home, such as your furniture, clothing, tools, and lawnmower.
Next, you need liability coverage. This covers you if someone sues you for an injury they incur while they are visiting you at your house. This can include your guests, people you did not invite, and even delivery drivers.
These are the three basic types of coverages but there are "extras" you can add. Insurance companies like to call these endorsements. An endorsement adds protection for things not covered under your basic policy.
Sewer backup coverage is an example of an endorsement. This gives you protection if your sewer line backs up and leaves you with costly repairs.
A second example of an endorsement is a rider for an expensive ring you own. Your personal property coverage only covers basic things you own. If you have expensive things you want to protect, you'd need a rider for each.
You can add endorsements to a lot of different things. The best way to know what types you need is by talking to an insurance agent about successful families insurance.
The Amount of Coverage You Need
After choosing the coverage types you want, you will need to choose the amounts of coverage for each category.
Starting with your home, you will want to make sure you put a dollar amount of coverage on the policy that would give you enough money to rebuild the home if needed.
In other words, you should not base the structural coverage on the amount you owe on the house. You should base it on the cost to rebuild the home.
Secondly, you should ask for personal property coverage equal to at least 50% of the value of your dwelling coverage. If you insure your house for $300,000, you should have $150,000 in personal property coverage.
Finally, the amount of liability coverage to have should be anywhere fro $100,000 to $500,000. It won't cost a lot more to increase this amount yet it would offer a lot more protection for you.
Your Deductible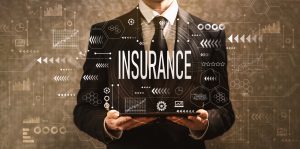 You're probably thinking that there are a lot of different decisions to make when buying home insurance and this is true, but it's also good that there are decisions to make.
By offering you options, you get to choose a plan that is custom-designed for you, and one more decision you will have to make when buying your policy is the deductible you would like.
This is the amount you would pay if you filed a claim for damages. Most people choose one that is somewhere around $1,000. If you choose a higher one, you'd be stuck paying more if you file a claim but you'd pay less for your premiums.
The Valuation Method to Choose
There is one last thing you need to know about home insurance which is something called valuation methods.
Insurance companies generally offer three different valuation methods you can choose from:
Actual cash value (ACV)
Replacement cost
Guaranteed replacement cost
A policy that offers ACV as the valuation method will often be the cheapest option to buy but it's also the option that offers the least coverage.
If you have ACV and file a claim, you will only receive money equal to the true value of the things you own. If your 5-year old couch burned up in a fire, you might get $50 from the insurance company for it.
Replacement cost valuation gives you money equal to the cost to replace the item. That 5-year old couch might now cost $2,500 to replace so that's the amount you'd get.
With guaranteed replacement cost, you would likely get up to 25% more for your losses than it would cost to replace them. Choosing this valuation method for your policy will cost the most out of your pocket.
The Information You'll Need to Buy a Policy
Getting homeowners coverage is easy to do, and all you really need is your personal information and the address of the home you're buying.
You should be prepared to answer a lot of questions from the agent you talk to as these answers will help the agent learn everything he or she needs to about your home and the coverage you need.
Check out the rest of our site today for more topics on all things finance!
Latest posts by The Fortunate Investor
(see all)