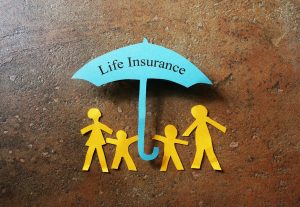 Are you one of the 40 percent of Americans who don't have life insurance?
If yes, you're probably wondering whether life insurance is a must-have in the first place. Well, if you have no children or other dependents, you can probably do without it. But if you have people who depend on you, it's prudent to have life insurance.
Now that you've made the choice to insure your life, you're about to wade into confusion.
Why?
Because there are various life insurance policy types.
If you don't know how to tell them apart, you might end up making the wrong choice. This is why you need to keep reading this guide.
Term Life Insurance
Term life insurance provides coverage to the policyholder for a certain number of years – usually no more than 30 years. The policyholder pays a fixed premium (monthly or annually) for the entire term of the policy. The insurer pays out the death benefits to the beneficiaries if the policyholder dies before the policy expires.
To illustrate, if you purchase a 10-year term life insurance policy worth $200,000, you'll pay premiums for the next 10 years. If you die within this period, your beneficiary will receive the $200K. And if you outlive the policy, nothing is paid out.
Most term life insurance policyholders actually outlive their policies!
Permanent Life insurance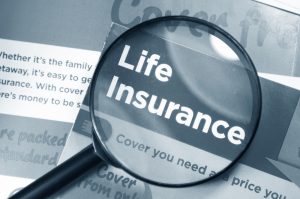 Permanent life insurance covers you for the rest of your life, as long as you pay up your premiums.
But unlike term life which only offers death benefits, permanent life insurance has a cash value feature. When you pay your premiums, some of the money goes into maintaining the policy, and the rest goes into the cash value.
Think of the cash value as a savings account within the policy. This account accumulates funds over time, which you can cash out (but this invites surrender fees and taxes), use as collateral when applying for a loan, or use to continue servicing the premiums when you have no income.
As a result, permanent life insurance is more costly than term life.
Now, there are several types of permanent life insurance policies. Let's have a look at the most common below:
Whole Life Insurance
Whole life insurance covers you until you die, given that you don't default on your premiums. The premiums and the coverage amount is fixed.
Your beneficiaries will receive the death benefits after your death.
Universal Life Insurance
Universal life insurance is a more flexible version of whole life insurance. Policyholders can adjust the premiums and death benefits as time goes by.
This is important if your income decreases and can't afford to pay the current premiums. You can ask the insurer to lower your premiums accordingly, which automatically means the death benefit will decrease.
Indexed Universal Life
Whole life and universal life offer a cash value, yes, but the interest on this cash value is paid at the current or minimum interest rates. In other words, your cash value won't significantly grow.
If you want a permanent life policy with a cash value feature that earns more money, go for indexed universal life insurance.
A Word on Choosing the Right Policy

Several factors go into choosing a life insurance policy. You have to consider your age, current financial status, and health.
You also want to ensure you're purchasing the policy from a reputable provider. If you're a senior, have a look at this complete guide on the best life insurance companies.
Life Insurance Policy Types: Have Your Pick!
No two life insurance policy types are the same. You have to do your homework and find a policy that best suits your needs. With this guide, you have a solid starting point.
Keep reading our site for more tips.
Latest posts by The Fortunate Investor
(see all)