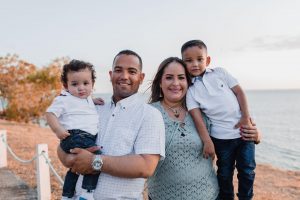 Are you worried about how a family separation is going to impact your finances? It's not unheard of for people to end up in debt due to situations like this. Here are some of the ways to avoid that outcome. 
Hire The Right Professional 
First, you need to make sure that you do hire the right professional. The right family lawyer will ensure that you can navigate different situations that you will encounter during a family separation far more easily. They can also give you expert advice to ensure that you don't land in trouble further down the line. You should make sure that you are exploring different reviews and perhaps even rely on referrals to ensure that you are able to work with a professional that you can trust. 
Keep Things Amicable 
We know that it can be difficult to make sure that things remain amicable when you are dealing with a family separation. It's possible that one of you was more to blame for what went wrong in the partnership. It doesn't seem fair to give someone a free pass. While you don't have to forgive them entirely, it is in your best interest to not let anger and spit get the best of you. This could lead to your downfall financially and cause you to face heavier costs than you might be able to manage. If you can keep things amicable, then you'll be able to work together to find the right solutions. 
Be Aware Of Your Partner's Position 
It's in your best interest to be understanding about your partner's position. You need to be sympathetic about what they can and can't afford or what they are able to do. For instance, it's possible that you have worked out a shared custody agreement, but your partner might not be able to drive. If that's the case, then you will need to handle the brunt of the transportation until this situation changes. In cases like this, your partner should also reciprocate by contributing to gas costs or paying for other areas of child care. Remember, if you keep things amicable then decisions like this will be far easier to handle. 
Become More Frugal 
Finally, you might need to learn to be a little more frugal during family separation. It's fair to say that this can put you under additional levels of financial pressure that you might not be prepared for. If you take steps to save a little extra money, then you'll find it far easier to navigate this challenging situation. You can start by going a little greener with your bills and ensure that you aren't wasting a fortune on electricity or heating in your home.

We hope this helps you understand some of the key steps that you can take to ensure that you aren't crippled financially by family separation. This is always going to be a stressful and difficult time in your life. You don't want to add heavy costs to the problems that you could face here.