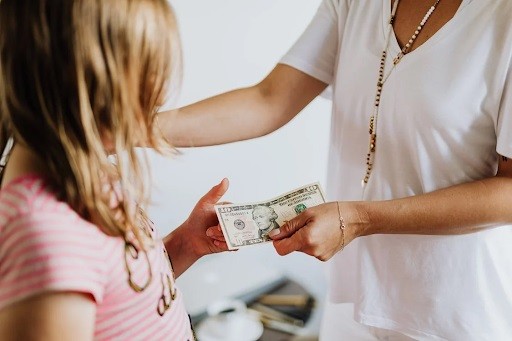 Living costs are currently rising at one of the fastest rates they've ever done and that's just one of the reasons it's super important to keep as on top of your finances as possible. A big part of this is to teach your children about money from a young age. By doing so, they will grow up with a much better idea of how to finance themselves and are likely to be a lot more sensible with money than they would have been otherwise. If you have children and are wondering just how you can teach them about money, we have put together some top tips that should help you explain it to them as they grow up, alongside some fun examples for them to try.
Give them money and show them how to budget
One of the best ways to begin with getting your children to learn about finances is to give them money and teach them how to budget with it. You could take them shopping with you and tell you they have a certain amount to spend and then tell them what they need to purchase within this. This can help them to learn the value of money and how expensive things are. It can also show they might need to give up certain things to purchase others and how to prioritize certain items that you might need from your shop.
Make them work for their pocket money
Pocket money is another great way to get your children to learn about finances, however, it's a good idea to make them work for it rather than just give it to them off the cuff. Have them tick off a list of chores and each one can give a certain amount of money for them to keep. This helps teach them the value of finance and how they will need to work for money as they get older. If they just get given the money they won't learn the real value of it or how important it is to work for it.
Teach them about different careers
As a child, you might not realize the different careers that are out there and what you can do to earn money as an adult. Teach them about all different careers, from being in a medical field and working on virtual clinical trials, to being a teacher, an artist or a photographer. Let them know that as well as a full-time employed job, you could also be a freelancer or run your own business. By teaching them all the options they will have a much better understanding as they grow older of the opportunities available to them.
These are just a few simple tips to help teach your children about money that should help them be much more aware as they grow up. Do you have any top tips for teaching your children about finances? Let us know in the comments below, we would love to hear from you!