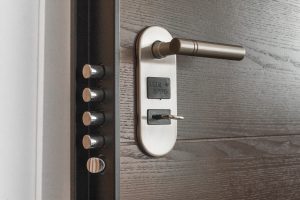 Investing your money into your own home's security is essential to having that peace of mind in life. There are plenty of bad things out in this world, and the home can be a place of safety. Here are some ways to invest your money into your home security.
Get Better Locks
Getting a better lock for your front and back doors is going to do more benefit to the rest of your home, and it will truly feel like you're more secure from the outside world. There are lots of different advancements in locks nowadays that make it very difficult to break in. Whether you get a multi t lock mt5 or you opt for two-system lock, you can never be more secure when you upgrade your locks. Some locks on a door can tend to be worn and tired, and so you want to ensure that it's always feeling firm and in place. Think about what's out there and available, plus the budget you have in regards to getting your locks upgraded. Some might be too costly, so it's important to find the ones that you can reasonably afford to pay for.
Replace Any Damaged Windows
Damaged windows are something that you don't want to ignore or leave until the next season. If a damaged window could be broken into easily, it's only a matter of time before it happens. Especially when you might have things on display, it is ideal to have secure windows that lock properly and that aren't coming away from its fixture in the walls of your property. Take a moment to check your windows on a regular basis because it's important you've made sure that everything is as it should be.
Buy CCTV
Buying CCTV is one thing that a lot of homes are now doing because it provides them with concrete evidence when someone goes against the law and breaks into your home. Having that CCTV in view and in operation will likely deter anyone from coming to your property anyway for fear of being seen. That's a good thing you want to make sure is happening when you have it in operation. Think about where you'd put it and what type of CCTV you want. You can get video doorbells now that have microphones so you can speak through them too.
Have A Safe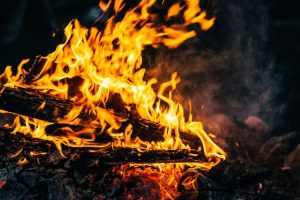 A safe can be a handy thing to have for your most valuable things like cash, jewelry and passports. It's important to have one so that you can keep all of your valuables out of clear view should anyone look through your window. Try to find something that's going to be easy to place somewhere in your home and ideally in a position that isn't too far from reach in case you wanted anything to arm yourself with too.
Investing your money into your home security is essential for the peace of mind that it can give you. Look at these options and make the changes you need to do for your home.