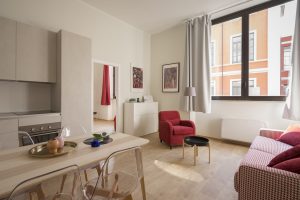 Luxury homes are everywhere. There are luxury apartment blocks in most big cities, all boosting different facilities and amenities. Various reasons why they are selling at a much higher price or charging more in rent than other buildings of the same size in the same area. 
Developers like Aubrey Ferrao often work on luxury homes because they know that despite more significant investment, in the beginning, these buildings will make them money quickly, consistently, and for a long time to come. Luxury buildings don't just stop being luxury. Forward-thinking developments look to the future. They create homes that will stand the test of time, offering their owners or tenants luxury living not just today, but for a long time to come. But, while investing in luxury living is clearly a wise move for a developer, is it as good an idea for you, as the perspective occupant? Is it worth paying more for luxury features?
Security
One of the key benefits of a luxury apartment complex is often increased security. Buy a home somewhere else, and you might be entirely responsible for your safety and the safety of your home. If it's an apartment, they'll be a main door, but that might be it. 
In a more luxurious setting, there will be increased security. Your building might have a doorman. It will have CCTV and maybe even desk staff. There might be a code for the main door or increased security late at night. Can you put a price on your safety?
Facilities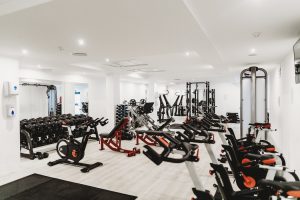 To be luxury, developers need to offer more nowadays. A modern apartment isn't enough to fit into the luxury bracket. Buildings offer facilities like private parking, swimming pools, and private gyms. There may be an on-site spa and launderette. You might even get some cleaning services, all included in the price, or for a set supplement. It can feel a little like living in a fancy hotel, all of the time. 
Prestige
Living in a luxury home feels nice. Having a luxury address gives you prestige. You'll be proud to tell people where you live. You'll enjoy inviting people around, keen to show off and happy to live in such a place. It can also offer you the perfect place to hold business meetings and dinner parties. 
Luxury to Suit Your Lifestyle
When you see luxury apartment blocks in big cities, they are often self-contained flats, near local amenities, with plenty of added extras on site. They attract young professionals and students, as well as single older people with well-paid careers, which is excellent. But it's not for everyone. A young family might struggle to make a home in such a luxury living facility. 
But, that doesn't mean that there isn't an option for you. Luxury living might mean a large house in the country. It might mean a well cared for retirement village. Luxury isn't just what it says on the billboards and brochures. It means something different to all of us. Find a luxury home that suits your lifestyle, and it could be a worthwhile investment.