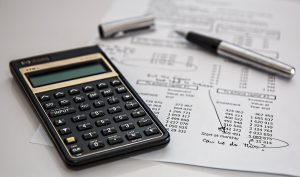 This last year has been incredibly hard for businesses and families alike. The financial crisis created by the ongoing pandemic has made it increasingly hard to predict your ongoing income and many of us have faced a sudden loss of earnings due to a lack of demand for our business or becoming unemployed. If your income has reduced, you may need to decrease your monthly overheads to avoid bankruptcy. You should look to turn things around by finding alternative income, but in the meantime, you should reduce your costs. Here are ten suggestions that might help you decrease how much you and your family are spending on a monthly basis. 
Remortgage 
If you are a homeowner then you might benefit from refinancing your home. Several respectable companies can offer to remortgage your home and help you unlock any capital tied up in your house. However, be cautious, you do not want to remortgage your home unless necessary, as this may tie you into a longer payment plan that could affect your retirement plans. 
Car Insurance
Many of us pay too much for our car insurance. If you are no longer commuting in and out of your workplace your mileage will have drastically decreased. Research low mileage car insurance to check if you could save money because you are no longer using the car as frequently as you used to. A reputable insurance company will take the frequency of your car use into account when giving you an estimate for your cover.
Utility Bills
If you have been with the same electricity and gas supplier for years they may have gradually increased your costs over time. Shop around and obtain quotes from a variety of companies. If you see a well-priced deal online then phone the company up and ask if they could offer you any welcome incentives as a new customer. Many utility companies will be willing to offer good rates to entice you to their service. If you have a supplier you are happy with then you can always go back to them and ask if they could match the quote you have been given. Some companies will do price comparisons for you but putting the work yourself will cut out the costs of this middle man. 
Stop Eating Out
The average American eats over eighteen meals a month that has been prepared commercially. This relates to meals that you have ordered to be delivered to your door, ones you eat at a restaurant or cafe, and any takeaway food from a deli or fast food counter. This is an astonishing figure when you consider the average meal outside a home costs $12.75. If you stop eating out and start buying ingredients to make meals at home, you will save a lot over the course of a month, especially if you eat out as a family. 
Lower Your Grocery Bills
Sticking with the topic of food and meals, your monthly grocery bill is also worth examining. $1,600 worth of food per family is thrown away every year. Try to think carefully about what you are buying every week. Plan ahead, making a meal plan, so you are only buying the ingredients you need. Do not be tempted by buy-one-get-one-free or similar offers unless you are certain your family will make use of the food. Try to buy in bulk where possible. Buying in larger quantities of staples like rice or pasta will reduce the cost over a year. If you always shop in the same grocery store, make use of loyalty schemes they may offer, and make sure to use any coupons you can. 
Get A Flatmate Or A Lodger
Many of us have spare bedrooms within a household. You can rent out that room as accommodation and the income can be offset against the costs of the household. A study by Finder.com estimates that spare rooms can easily generate $5,000 a year, which can be offset against mortgage costs. If you have a spare room then you should speak to your insurance company to get landlord insurance before renting it out. If you have a child in college in another state, you could rent their room out during term time to a student studying where you live. That way the room will always be available when your child returns during the holidays. 
Negotiate Pension Contributions
If you are paying into a pension from your salary every month, you may be able to reduce your contributions or ask for a payment holiday for a few months to allow you to stabilize. Most pension companies are happy to discuss alternative payment plans. But remember that this will impact your future pension, and you may wish to leave this as a last resort to ensure you still ring-fencing your future income. However, there is never any harm in asking the questions. The more knowledge you have, the easier you can assess whether this is the right solution for you and your family. 
Cancel Subscriptions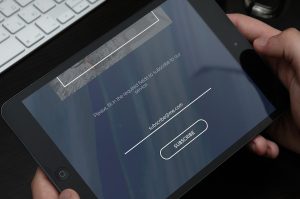 Whether you subscribe to Netflix or Spotify, Disney +, or Amazon Prime, ask yourself if you really need that service in your life. If you can go without it for a few months, then cancel the subscription. You can always pay for the service in the future if your income stabilizes. Speak to your family members and ask them if there are any services they might be able to forgo while you are reducing outgoings. If you have a child who is a gamer, they may be able to unsubscribe from gaming platforms for a short period. Remember that you are all in this together, and it is only a small sacrifice you are asking family members to make to ease the financial pressure you are under. 
Stop Buying New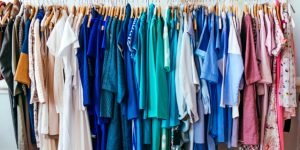 Thrift stores are now online, and many of them can offer you good discounts on well-made apparel and other high-value items. If you need to purchase a new piece of IT or a kitchen appliance look for the model you want and search to see if you can get a second-hand or reconditioned product. These products will be significantly cheaper than buying brand new but are often just as reliable, and many come with guarantees against faults. Second-hand clothes stores can stock items that have never been worn, so keep your eye out for bargains. 
Holiday Closer To Home 
According to Business Insider, the average American spends almost $2,000 on their summer vacation every year. This can be a significant cost for a whole family. Consider skipping a holiday this year and opting for a staycation or spending less on travel by holidaying closer to home. Many of us will put a little aside every month to save for a holiday. You can reduce that expense by reducing the length of your holiday or opting for a cheaper alternative like camping or AirBnB instead of staying in a hotel. 
Finally, remember that if you are struggling financially, you mustn't share the burden alone. Speak to employers and ask if they can support you. Speak to your family and share the problem. Finances can put relationships under strain, so do not suffer in silence and keep channels of communication open. During this tough time, many friends may also be experiencing hardship, and you may find that you can share your worries and help each other out occasionally. This is a time for frugal living, so do not be afraid of looking at the different ways you can tighten your belt and save your pennies. This will soon add up and start to make a difference in your budget shortfalls.