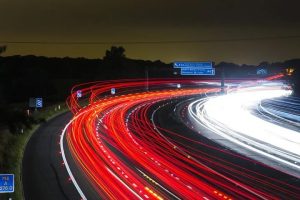 Rent-a-car options vary. You have dealerships based within airport terminals, as well as those that can be reached via a free shuttle bus. You then have stores in cities and towns. You have an abundance of vehicle and package options available. Yet, despite this, there is one thing that never changes, no matter what, and that is the need to thoroughly check the rental car. 
No matter how tired you are feeling after your flight, no matter how many hours you have been on the plane, and no matter how much you just want to get to your hotel, you need to take a good look at the vehicle when you collect it. If you notice any marks on the car at all, speak to one of the attendants and notify them. You would not buy an Encore for sale without checking you were happy with the condition of the vehicle, would you? The same approach applies to rentals.
Make sure they then note this on the paperwork. If you don't do this, when you return the vehicle, the hire firm may try to accuse you of causing the damage. After all, it's not noted in the paperwork, and the attendant can't remember or, more likely, there is a different one working. 
In addition to this, when you rent a car, make sure all the correct safety equipment is in the vehicle before you drive away. You need to be just as careful with the checking process when you drop off the vehicle. Check it with someone who works for the company, and get written proof that everything is fine with the car you have sent back.
Choosing A Car Rental Agency
Car rentals are widely available from various companies, including small dealerships and major international car rental agencies. Knowing where to turn to can be difficult, but we have some top tips to help you get started.
It can be tempting to turn to a small, locally-owned company when it comes to car rental. However, this is something you need to be cautious about. While small firms may offer lower rates, they may not be up to the standards of the major global car rental businesses, such as Thrifty, Hertz, Enterprise, Budget, Avis, and Alamo. Make sure that their lower rates do not come because of corners cut elsewhere. 
The issue with opting for a small car rental agency is that you will typically have a much, much more limited selection of vehicles to choose from. There will also be fewer package options in terms of fuel policies, add-ons, and such. 
No matter what type of car rental firm you are considering, it is always important to do a bit of research online. Find out what previous customers have had to say about the rental company in question. With small agencies, don't assume that no news is good news. Instead, you want to find a rental firm with an excellent reputation, as this will give you peace of mind when agreeing to use their services for car hire.