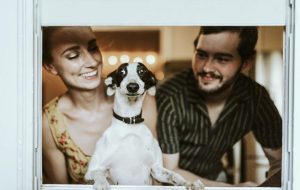 Managing your money can be hard enough when it's only you. However, when you combine finances with a partner, it can be overwhelming. Don't expect to get it everything right immediately. The two of you will need to work a lot of things out and give yourself enough time to do so. 
Talk About Your Finances
It's wise to talk about your finances well before you get married. If you haven't yet, start having these conversations now. You will need to talk through what accounts you have and any debt you have. You also should be very clear about how you expect any money to be handled, whether it's agreeing on large purchases or ironing out any money problems.
For example, if you expect your spouse to talk to you before spending more than £200 on one item, you need to let tell them. Make sure you both have a clear understanding of where both of you stand financially as a couple and any expectations that the other person has about money. 
Write Down Goals
After you have worked out your baseline financial status, then you should next discuss any long-term financial goals in more depth. For example, do you hope to retire early? Do you have debts you need to pay off? Do you want to save a housing deposit by a set time? Do you need to discuss types of loans to plan big purchases like a house or car?
Agree on goals such as having a budget for every month, becoming a single-income family, or buying your first house. Write down all your goals and look over them on a periodic basis to check that you're on track to reach them. 
Discuss Bank Accounts
You might think that all you need to do after you get married is change your bank account into your new name, but in reality, there's more to discuss here than you might realize. There are pros and cons to opening a joint bank account and to keeping your own individual accounts after you get married. 
Combining your accounts can make your finances simpler, and can help to create trust in your marriage. It can also be if one of you chooses to take on more of the household or child-rearing duties than the other or give up work altogether, creating unequal incomes. 
However, some level of independence is often what couples prefer, although it can make it too easy for you to hide irresponsible purchases or bad financial habits from each other. Keeping separate bank accounts can give you some level of protection if you separate, preventing your spouse from emptying a joint account before they leave. Discuss these options in-depth with your partner and decide which options work best for you. 
For many couples, the answer lies somewhere between the two, with each of you keeping your own accounts for day to day spending, but having a joint account for household expenses and savings that you're making together.