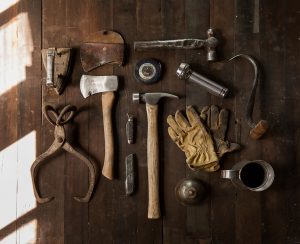 Learning fix-it-skills is not just about adding another skill to your list, but it can save you money in the long run. Many homeowners prefer doing their repairs and remodel to save on cost and have them done the way they want. It is critical to simplify your budget for your home improvement projects by having the right savings strategy. The following tips can help you reduce your overall spending and save when doing repairs and renovations for your dream home.
Create and stick to your budget
When handling repairs and renovations for your home, many people go overboard in their spending since they do not work within a specific budget renovation. Working within your budget and spending ability allows you to know how much you can comfortably afford. Create a renovation budget that does not go beyond your financial abilities. Do sufficient research to come up with price fixtures and materials that meet your budgetary needs. Occasionally, you may require to repair or replace your doors. When selecting the perfect design, like French barn doors, make sure you select from a wide variety to suit your tastes and preferences.
Take your time
For you to save substantially in your repairs and renovations, it is essential to take time. Take your time to develop cost-effective designs and materials that will not make you break the bank. You can only make cohesive design decisions by taking the time to go through several home renovation ideas that will not cost you much. It is advisable to start from one room to the next while prioritizing the ones that need your immediate attention.
Learn the fix-it skills
To save money on your renovations and repairs, you have to do them yourself. As much you may not be a professional handyman, some repairs may prep your house before the expert comes. It will mean that the professional will use less material and time, making the whole process cost less. Regular repairs in your home also increase your household items' lifespan, reducing the number of times you need to call for professional assistance. You end up saving substantially in the long run.
Re-use materials
Another way to save money when renovating your house includes re-using materials. The cabinetry and some appliances, if well-maintained, may not need to be replaced. Creativity plays a critical role in coming up with new styles and designs to give your house the look you want. In instances that you may not be able to use pre-existing items, you can decide to purchase second-hand ones in good condition. It will help you to save considerably during your renovations and repairs.
Watch out for sales and discounts
Planning for your renovations and repairs is essential. Take your time to ensure you get the best prices in the market. Make sure you buy the big-ticket items when they are on sale or in stores offering discounts. The American holidays for appliances and Black Fridays are some of the best times to spend your money on your renovation items. With patience, you can get your items at discounted prices and get to save substantially.
Purchase your items with cash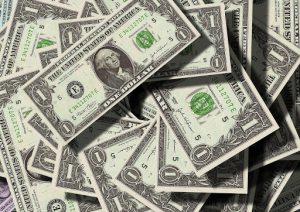 It is advisable to use cash to maximize cost-saving opportunities. Many people love to use credit cards when purchasing materials for repairs and renovations. The interest charged on the card is an added expense to your purchase. Work with money at-hand to avoid renovating with money that attracts interest since it becomes expensive in the long run. If you do not have ample cash, check out the different ways you can start saving or investing the money you have to reach your targeted budget.
Hire qualified professionals
A typical mistake made by many people when hiring contractors for repairs and renovations is focusing only on the cost of the service. In certain circumstances, cheap is expensive. You may settle for a cheaper contractor who does a shoddy job, which ends up costing you more sessions of repairs and renovations. Hire a qualified professional that has the right and appropriate credentials and negotiate the price. It will save you extra future expenses when work is done excellently.
Fix-it skills enable you to save considerably, and the money can be used in other activities. The guidelines mentioned above can steer you into saving using fix-it skills for home repairs and remodels.