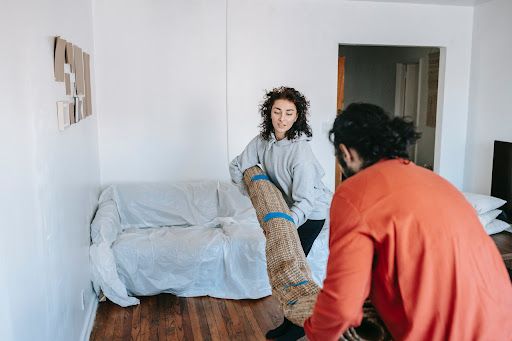 Clearing out your house is one of the most tried and tested methods to make some extra cash. However, is it as reliable as people claim it is? It's complicated! Indeed, you'll need to treat clearing out your house for money like you were running an online business: conduct yourself well, do some research, and make sure your 'inventory' is up to scratch. And if that sounds like a monumental task you're not sure about, here are some tips that could help. 
You Need to Pick Your Buyers Very Carefully
Selling things online, no matter what they are, is a tricky game. You might not get any clicks on your Ebay listing, you might get 20 or more people adding it to a watchlist but then no bids, or it might be snapped up immediately for the lowest price possible. In today's digital age, there are countless opportunities to make money online. One of the most popular ways to do so is by selling things online. Whether you have a talent for crafting, a stockpile of vintage items, or access to wholesale products, there is a market for just about anything. In this essay, we'll explore the steps you can take to start making money by selling things online.
And because it can be such a mixed bag, you need to pick your buyers carefully. At the least, for something you know is valuable, take offers only. You can then compare each price and pick the best for your time and the goods. 
Choose a platform There are numerous platforms you can use to sell items online, including Amazon, eBay, Etsy, and Shopify. Each platform has its own unique features and target audience, so it's important to choose the one that aligns with your product and goals. For example, if you have handmade goods, Etsy may be the best platform for you. If you plan to sell a wide variety of items, Amazon or eBay may be better options.
Identify your niche It's essential to identify your niche and target market when selling things online. Determine what type of products you want to sell and who your ideal customer is. Research your competitors and identify gaps in the market that you can fill with your products. Focusing on a niche market can help you stand out and establish your brand.
Build your inventory Once you've identified your niche, it's time to build your inventory. Whether you're selling handmade items or sourcing products from wholesalers, you need to have a solid inventory to make consistent sales. Determine your budget and how much stock you need to purchase to get started. Don't forget to factor in shipping costs and fees associated with your chosen platform. Optimize your listings To make sales online, you need to have optimized listings that attract buyers. This means using high-quality images, writing detailed product descriptions, and including relevant keywords for search engine optimization (SEO). Invest time in creating professional-looking listings that accurately represent your products and entice buyers to make a purchase.
Promote your products To increase visibility and sales, you need to promote your products online. This can include social media marketing, paid advertising, and email marketing. Consider running promotions or offering discounts to incentivize customers to make a purchase. It's also essential to build a brand presence that is consistent across all your platforms to establish trust with your customers. Provide excellent customer service The key to building a successful online business is providing excellent customer service. Respond promptly to customer inquiries, provide accurate information about your products, and ship orders quickly and securely. Encourage customer feedback and use it to improve your business and products over time.
You Could Have a Lot of Trash to Deal with
Clearing out a house could mean more trash than treasure, and who knows if anyone is going to buy it? As such, you might need to invest in dumpster rentals during the project, which can be a hefty cost if you're not ready for it. 
Even if you are, you'll have to take this rental cost off the top of any profit you make, which could lower your extra cash margin by a good amount. Think about this before you get started; you could run dumpster trips bit by bit if you prepare well. 
Use Different Websites for Different Items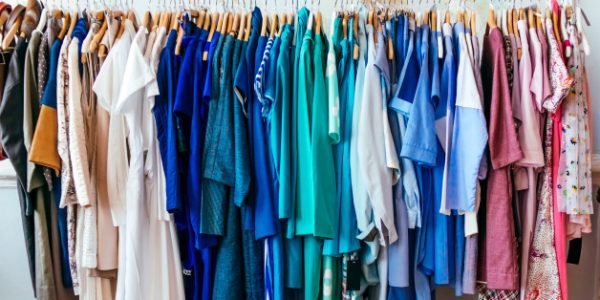 Depending on what you want to sell, use various websites to make your listings. If you've got a load of old clothes, for example, apps like Vinted or Depop might be better than simply putting it all on Ebay. If you have a pile of clothes that you no longer wear but are still in good condition, you can sell them online and make some extra cash. 
You should also think about taking certain items to bona fide auctions – they'll take a commission if you do sell something, but you can find some pretty exclusive and money-happy buyers this way. You'll also want to get your items valued first, but thankfully many auction houses can do this for free. Here are a few additional ideas where to sell.
Poshmark is a popular online marketplace for buying and selling used clothing, shoes, and accessories. You can create a free account, list your items for sale, and set your own prices. Poshmark charges a flat fee of $2.95 for sales under $15, and a 20% commission on sales over $15.
ThredUP is an online consignment store that buys and sells secondhand clothing. To sell your clothes on ThredUP, you'll need to request a Clean Out Kit, which is a prepaid shipping bag that you can fill with your items and send back to the company. ThredUP will review your items and offer you a payout based on their condition and brand.
eBay is a popular online marketplace where you can sell just about anything, including used clothing. You can create a free account, list your items for sale, and set your own prices. eBay charges a final value fee based on the total amount of the sale, which is typically around 10%.
Depop is a social shopping app that allows you to sell and buy secondhand clothing, shoes, and accessories. You can create a free account, list your items for sale, and set your own prices. Depop charges a 10% commission on all sales.
Facebook Marketplace is a free platform where you can sell your used clothing to people in your local area. To use Facebook Marketplace, you'll need to have a Facebook account and create a listing for your items. You can set your own prices and arrange for local pickup or shipping.
Try Not to Be Sentimental
You don't have to throw away items that are all you have left of a loved one – no one would ask you to do that. But if you have a large collection of old lego or valuable trading cards, selling one or two items or sets won't really hurt in the long run. If you need a bit of cash for big occasions like Christmas or an anniversary, you know you're selling for a good cause as well. 
Clearing out your house can make you some good money. However, you'll have to be careful. There's a good buyer out there, you just need to find them!