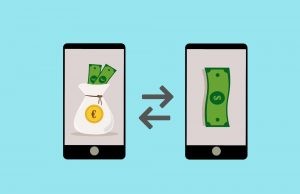 Few things have fundamentally reshaped the economy in the past few years to the same extent that mobile wallet technology has. By some estimates, more than $5.5 trillion was moved through mobile wallets in 2020, a number that is expected to double by 2025.
But what is a mobile wallet, and why is it important that you have one? Read on to find out exactly what you need to know about mobile wallets in 2021.
1. What is a Mobile Wallet?
First, it's worth breaking down what a mobile wallet actually is, and what is meant by the term. Put simply, it is exactly what it sounds like. It is a mobile-based software solution where you can store and send real money, much like a bank account. You can conduct all of your payments and transactions via a mobile wallet that is unique to you.
Furthermore, a mobile wallet is often provided by a non-banking partner, with most of the market space being taken up by private, fully commercial entities that do not require the same restrictions for account holders as a regular bank might do.
2. How Does a Mobile Wallet Work?
A mobile wallet allows you to transfer money securely exclusively via your smartphone. It also allows you to complete an international money transfer whenever you want and stores money in multiple currencies all in one app. Usually, your mobile wallet will operate similarly to a bank account.
It will be tied to your personal ID information and you will need to use some combination of unique passcodes to access your mobile wallet. Mobile wallets typically use the same digital payments infrastructure as banks. This is what allows you to use a mobile wallet to make instant cash purchases in the same way that you would with a debit card.
3. Advantages of a Mobile Wallet
There are many advantages of having a mobile wallet, such as:
Convenience: make instant transfers and transactions all via your mobile device, without the need for a card.
Security: many top apps use the latest in safe money technology to allow you to transfer money online safely.
Versatility: many mobile wallets allow you to spend, save, and transfer money in a wide variety of currencies.
Perks: to attract new customers, many top apps will offer generous perks and bonuses to customers, as this review by Transferly explains.
4. Key Factors to Consider
While there are many advantages to using a mobile wallet, there are some key things to consider, such as:
Reputation: is your mobile wallet from a trusted company with a strong reputation?
Regional restrictions: are you able to access the full range of services in the country you are resident in?
Compatibility: is your mobile wallet compatible with your mobile device and operating system?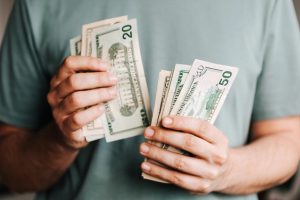 Keep Your Cash Safe in 2021 and Beyond
Now that you know the answer to the question "what is a mobile wallet?", it's time to learn more. Head to our expert Save Money guides to find out everything you need to know about keeping your cash and your finances safe in 2021 and beyond.