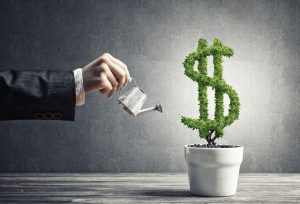 You don't have to be old to be rich.
Want some proof? Look no further than the 618,000 millennials in the US who've turned themselves into millionaires already! According to the same source, 93% of those wealthy young people are worth between $1 million and $2.5 million.
Clearly, having money in the bank isn't dependent on being long in the tooth. With hard work, a bright idea, and, sometimes, a dose of good fortune, you can build wealth regardless of youth.
However, there's a difference between knowing that it's possible and making it happen! With minimal experience, countless distractions, and friends who'd rather be at the bar, how do you go about building wealth in your 20s?
Are you asking yourself that exact question? Well, you're in the right place! Keep reading for 8 top wealth building tips and ideas for young people to try right now.
1. Get Educated
Let's start with a macro (but all-important) suggestion. If you really want to build wealth in your twenties, then there's no better place to start than by learning about finance!
Getting educated about business, entrepreneurship, and personal finance from a young age will lay the groundwork for future success. It's about understanding this world, becoming financially literate, and wrapping your head around the core tenets of wealth generation.
Work hard to improve your insight into these areas and you'll be blown away by the long-term return on investment. Furthermore, with so many free resources online these days, educating yourself on this subject has never been easier.
Dive into YouTube, podcasts, and business blogs; follow entrepreneurs such as Grant Wydeven, Gary Vaynerchuk, and so on. With a bit of time and effort, you can learn everything you need to know about finance without spending a dime.
2. Be Sensible With Your Expenditure
Head to social media and what do you see? Countless images of young, attractive, and wealthy influencers flashing their cash and 'living the dream', right?
The result?
It sets a warped tone for what 'winning' means and makes many people compare themselves to their peers. In a bid to seem successful, it becomes tempting to buy the house, the car, the clothes, and anything else you think will look good to others. Don't fall into this trap!
Aside from being a one-way ticket to unhappiness, it's also a recipe for overspending throughout your 20s. And that's the last thing you should be doing in your bid to build wealth.
In fact, you should try to do the exact opposite.
Scrimp, save, and sacrifice your way to growing your bank balance. After all, it takes money to make money. As your funds start to grow, you'll be able to embark on further money-making endeavors and see your wealth begin to snowball.
3. Start Investing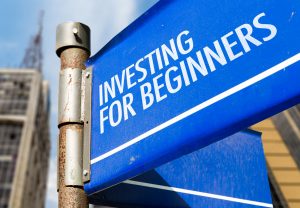 Okay, so you've educated yourself on personal finance and started saving some money. The next thing to start thinking about is investing. Alas, that word alone is enough to scare many people into inaction!
But hear us out…
Investing's a tried-and-tested method for making money that you should jump on it ASAP. Through the magic of compound interest, the sooner you start, the more lucrative it'll be. For example, investing $5 every day for 50 years could turn you into a multi-millionaire. Interest builds upon interest, turning a little into a lot as time goes by.
Now, it's true that investing's a long term strategy. You have to leave your money in the market for decades to really reap the rewards. However, investing early gives compound interest more time to work wonders, which makes your twenties the perfect time to start.
Educate yourself on the topic, speak to a financial adviser if you feel the need, and take action.
4. Stay Out of Debt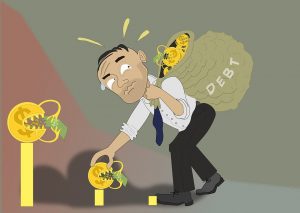 When you know what you're doing, taking on debt can be an amazing way to build wealth. It gives you the leverage required to speed up the money-making process. You get an influx of cash that you can use to get the ball rolling.
However, not all debt is made equal and it can backfire like crazy if you aren't careful! For example, there's a big difference between getting a loan to buy a house and overspending on your credit card.
The first kind of debt helps get your foot on the property ladder. You pay it off over time and end up with an asset that should, in theory, deliver a good return on the investment. Heck, you could even buy the house, do it up, and sell it on for a profit.
But the high-interest rates on most credit cards make this kind of debt a total liability. All it takes is one missed repayment and a late fee to create a vicious spiral of ever-worsening debt. In your bid to build wealth in your twenties, that's best avoided.
5. Get Out of Debt ASAP
Going into debt's far from uncommon though. Heck, the current level of consumer debt in the United States is up at $14.3 trillion. There's a good chance (especially if you've gone to college) that you've already got a bucket load of debt to pay down already.
If that's the case, then be as aggressive as possible with your repayments. The quicker you can get out of debt, the sooner you'll be able to reallocate that cash you're paying back each month into money-making ventures!
6. Invest In Yourself
As we said before, investing money in stocks and shares is a great way to generate wealth. However, it's just as important to invest in yourself as well. Aside from learning about personal finance, do what you can to pick up skills, experience, and qualifications that'll boost your income in the future.
College is a perfect example.
As everybody knows, it's hugely expensive and (second only to buying a house) one of the biggest investments that most people make in their lifetime. However, the age-old argument in its favor is that graduating college with a good degree boosts your earning potential thereafter. Compared to people without a college education, you stand to make far more money down the line.
That same principle applies to other areas too. Even if you don't go to college, you could pay for a marketing course, buy business books, meet with a business mentor, or even attend psychotherapy. Spending cash in this way might seem counter intuitive when you're trying to build wealth, but the ROI makes it a sensible (and profitable) use of money.
7. Work Hard and Stay Committed
Want to know the real secret to building wealth?
Hard work.
After all, if getting rich was easy, we'd have an entire country of millionaires! The reality of succeeding in this area of life (especially when you're still young) is that it demands hustle, commitment, and a willingness to make sacrifices. You've got to love the process, work harder for years on end, and endure countless setbacks along the way.
There's one caveat here though: hard work, in and of itself, isn't enough. Indeed, the world's full of people who work hard but don't have a cent to their name. To make money, you have to work hard on the right idea, in the right way and have the humility to quit if it's a lost cause.
8. Get a Side Hustle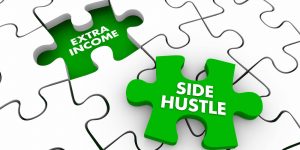 As important as hard work is to the endeavor, building wealth comes down to income. You have to find ways to earn (and save) lots of money if you're going to be wealthy.
Unfortunately, older people usually have an advantage here.
The high-paying posts in most companies demand a level of experience that younger people don't always possess. You have to be an outstanding talent or have unique skillsets to win these positions ahead of older (and more experienced) employees.
This is where it pays to start a side-hustle.
Finding a way to generate cash on the side of your standard income is, of course, an almighty help in terms of building wealth. You could tutor people, start a business, walk dogs, babysit, sell photos online, flip items on eBay, or do some freelance writing. Whatever you end up doing, you'll have more money in your pocket to get the financial ball rolling.
Time to Build Wealth in Your Twenties
It doesn't matter how old you are. With the right insight and approach, anybody can build wealth and live a life of greater affluence. That's good news if you're in your twenties and tired of having no cash in your account!
Nevertheless, knowing where to start, what to do, and how to approach the task can be a challenge. With any luck, though, this post will help in this regard. Keep these tips in mind and you should be well on your way to building the wealth you want.
Would you like to read more articles like this one? Browse 'Making Money Online' to learn how to get started.