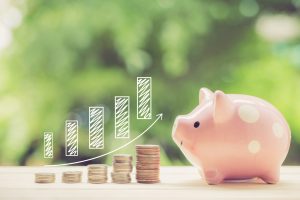 Investing can be the most effective way to maximize your assets and build up your capital. Of course, successful growth depends on your ability to make the right investments, at the right time. By thinking strategically and making savvy choices, investing could be an effective way for you to significantly increase your wealth.
If you're eager to build up a portfolio or you want to capitalize on the opportunities that are currently available, take a look at these signs and see whether you're ready to start investing:
You don't have high interest debts
Although good investments can offer relatively high returns, they won't be as high as the interest on some debts. If you have unpaid credit card debt or outstanding payday loans, for example, you'll want to clear these before you begin investing your money elsewhere. With these types of debts typically charging interest of 20% and higher, the losses you'll accrue by leaving them unpaid will exceed any gains you make from investing your money. By focusing on your high interest debts first, you can ensure that the subsequent profits you make via investing aren't outweighed by any unrelated losses. 
You've got access to specialist advice
Unless you have experience with making investments, you'll want to seek advice from an independent advisor or broker. Gaining specialist advice will give you the fast-track on what investment opportunities to look out for and whether they're right for you. From following the Ant Financial IPO to assessing currency movements on the FOREX market, an experienced trader can provide you the information and knowledge you need. Following the markets requires vigilance and ad hoc investors rarely have the time needed to keep up to date with real-time fluctuations. Finding a trader or broker you trust could be the gateway to making successful short and long-term investments. 
You have an emergency fund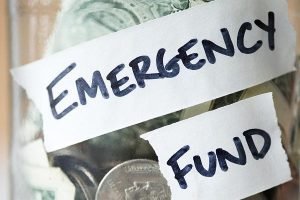 Although investing can be a great way to boost your assets, you don't want to use up all your funds. Investments can go down, as well as up, and long-term investing might mean your cash is tied up for some time. Due to this, it's essential to have a separate emergency fund you can access, as and when you need it. In most cases, it's advisable to start setting some money aside before you actually start trading or making investments. This will give you the opportunity to ensure you have any extra cash you might need and will make the process of investing your capital far more enjoyable. 
How to Invest
Learning how to invest takes time, so be prepared to put some effort in when it comes to research which type of investments are right for you. Remember – you may be charged brokerage fees, depending on what investments you make, so be sure to factor these in when you're assessing the potential gains an investment opportunity offers. By researching the markets and learning from professional traders, you can access all the information you need before you make your first investment.