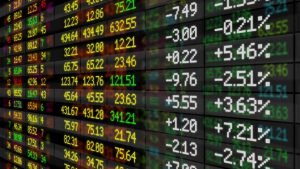 Whether you're a businessman or just a hard worker, there is a chance that you may have a little expendable income. Now, when it comes to this extra cash, there are usually a few temptations that sit in your way, but as with all money, you should be cautious.
The first thing you need to look at if you are in this situation is whether you have set any long term goals. It's probably that if you do have extra income coming in, you are possibly a natural goal setter.
If you would class yourself as financially savvy, then it's more than likely the one thing you want to achieve is financial freedom. Now, when it comes to financial freedom, this is the dream of most, but where you have to be careful is, some people realize this and try to take advantage of it.
The path to financial freedom can be a rocky one, especially when you start looking at the world of investments, but having your wits about you can pay off massively should you do things in the right way.
It seems that 2020, while it may have been a crazy year so far, could actually be one of the best times to invest, providing you have some clue as to what you are doing. At this time, stocks are going to be low; company investment is going to be lower and property; well, you can already imagine what's happening to that.
In this post, we are going to be taking a look at a few things you may wish to look at when it comes to investments. While everything on this list may be something you have considered in the past, the world has become a different place in 2020, so it may serve you well to keep your options open.
Stocks And IPOs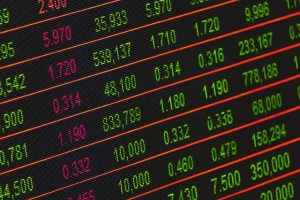 The first thing we are going to look at today is stocks and IPOs, while it may sound absolutely crazy to even consider buying stocks at a time like this, for some people it actually makes a lot of sense.
It seems that a number of people advising on the economic structure believe that there will be a repeat of what happened during the Spanish flu pandemic of 1918. If this is the case, sensible investors will be set to make a lot of money in a very short time.
To put things simply, it was a case of buying at a price that almost looked disastrous and waiting it out. The truth is by 1919, even though the economy had been all but obliterated, the people who prospered most were the ones that invested in the market.
Now, we should say that unless you know what you are doing, this isn't something that you should take on lightly. If you really want to start somewhere, maybe the forex may be a good place. 
There are countless places that now allow you to use a forex no deposit bonus, and it's a good place to start when you are entering the market. 
Property

If there is one place that has always caught the interest of investors, it's property, and trust us when we say, there will be no better time to invest in property than in the coming months.
It seems that over the next six months, property prices will drop globally, the forecast is a little uncertain at the moment, but the prediction is anywhere between 10 – 17%. Now, when it comes to investing in this way, you need to be looking at investments as a long term plan.
If your property needs work carried out, this will also be cheaper than ever. As the economy tries to repair itself, businesses will be under quoting just to beat their competition to the jobs. Taking all of this into account, house flipping could be your best option.
The one problem with house flipping may be the unpredictability of the recession itself. One of the things you may wish to consider is renting out the property until the market is back to being stable.
The final consideration you will need to make when it comes to property investment is just how much collateral you can put down. It is thought that during the aftermath of the current situation, lenders may increase the requirements of collateral amounts and thus reduce the number of opportunities available to investors.
Business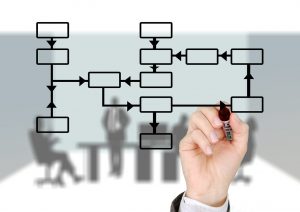 The final thing we are going to be looking at today is investing in a new or existing business. Yet again, given the current situation, this may not seem ideal, but if you really pay attention to what a business is doing and their potential when this is all over, you could be onto a winner.
As you may have gathered, there are some businesses that may be struggling given the current crisis, but this doesn't mean that when things get better that the workload won't be at the highest, it's ever been.
You will probably find that at a time like this, business investment opportunities will be at their highest, and the percentage portion you will get for your monetary input will be huge. 
As with any type of investment, you should be sure to really do your research, and if an opportunity presents itself, you should be delving deep into what that business has done in the past and look carefully at its historical performance. 
You may be able to see that while the world may be undergoing a challenge at the moment, this could be the right time to start looking at your financial future and the options you have before you, who knows, you may just come out of this better than before it all began. 
The result of what happens to you will all be down to your attitude and the opportunities you grasp with two hands. So, while you are staying home, why not see where you can place that expendable income and start your journey to financial freedom.