Want to Start Investing?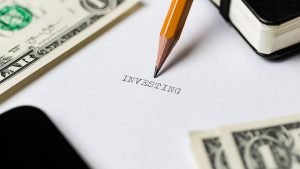 Gone are the days of being a young person or newly married couple, and putting your savings into a savings account. Although better than being in a checking account, are not going to be the best for getting a return on your savings. Because after all, being able to make your money do more for you is what you need; you've worked hard to get it, so it makes sense that you look to make as much as you can from it. Which is where investments come in, rather than savings accounts. You can even get started with a little bit of money by microinvesting.
Savings accounts offer very minuscule return compared to investments. While they are seen as traditional safer options for your money, it doesn't allow you the chance to make a significant amount more on top of what you already have. The good news is that there are more and more online trading and brokerage platforms, much like AlgoTerminal, for example, that is actually an algorithmic trading platform. Regular brokerage accounts such as Vanguard or Charles Schwab are also good for getting started. With the likes of these kinds of sites, as well as more information available through trading blogs and forums, it is easier than ever for people to invest, as it is really accessible. 
The thing is though, even when presented with some knowledge or stats, beginners need to be able to weigh up the risk factor in investments, to see if it is going to be worth it for them. The main goal, in order to see a return on your investment, is to have an investment that comes with an acceptable level of risk. And really, time and expertise is what is going to help you get better at identifying where the risk lie. So here are some things to think about, if you like the sound of making your money work for you, and being able to get a pretty significant nest egg under your belt.
Have a Plan
Without having a plan, you can get lost or unsure of what you are doing or where you are going. And this has never been more true than when it comes to investments. So ask yourself, how much do you have right now to invest? Think about what the main purpose of the investment is; do you have a specific amount or goal in mind? Then think about how much potential risk could you tolerate. You can plan your investing route when you know the answers to those questions.
Keep It Simple
When it comes to investing your money, you can make things as simple or as complicated as you want it to be. But really, in the beginning, it is best to keep things simple. There is no need to over complicate things, especially if you don't have the knowledge to do more. Until you know more and are confident in it, then keep things simple and don't overcomplicate things.
Diversify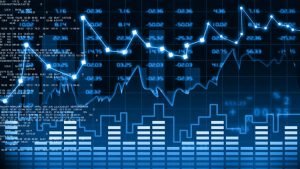 When it comes to investments, there is a golden rule of never putting all of your eggs in one basket, so to speak; it is not a good idea. You might choose the stock market or real estate, but mix things up a little and don't just back one thing. Although you should keep things pretty simple, simple doesn't have to mean all in on one thing. The risk may be small, but if it is all in one place, then it is going to make a difference if that small amount of risk does actually happen to you. So hedge your bets and diversify the way that you invest.
Get Help
When you're starting out, investing can sound like learning a foreign language. There is a lot to understand and get your head around. So if you have questions, make sure that you are getting answers from the right places. There are guides and sites online that could help you, as well as speaking to people that you know that do this kind of thing regularly. You could even speak to professional investors or brokers. Ask the right kinds of questions and you'll get the answers that you need to help you learn and make your money do more.
Getting into investing can be a big decision. But when you take your time and approach it in the right way, it can help you to make a significant difference to your financial situation, as you make some smart choices and weighed up risks. The future that you want can be within reach, when you work hard and make your money work hard for you too.
Latest posts by The Fortunate Investor
(see all)