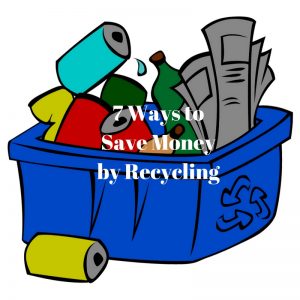 April 22nd is Earth Day, a day to be reminded of the importance of keeping our earth clean, minimizing waste, and preserving our delicate ecosystem. Recycling plays a big part; as consumers and manufacturers, we each have a role. Recycling can also be a great way to save money or make some extra cash. This post will discuss seven ways to recycle and make/save money.
Recycling cardboard boxes
1. Moving can be a big ordeal, mainly if you include its added costs. An excellent way to reduce the cost of moving is to find ways to get moving boxes for free. Ask your employer if they can save the large boxes they receive from shipments and collect them until you have enough for moving. If you ask nicely in advance, you may manage all the boxes you need to move. If you do not have this option, you can always ask friends to see if they can get packages from their employers on your behalf. Retail stores are another excellent place to get free packs. Many retail stores receive their shipments early in the morning, so this is the best time to ask for empty boxes from their loads. Buying shipping or moving boxes from U-Haul or Staples can cost you between $2.00- $2.50 per box. The numbers can add up if you multiply that by the number of packages it takes to move an entire apartment or house. Considering most people dispose of the boxes once used, this is a great incentive to save money. A bonus would be to take the used boxes when finished to a local recycling depot, so they do not end up in the landfill.
 Recycling paper
2. Ever since I was a university student, I have had a printer at home to save money on the printing costs that the school charges. To save on the cost of paper, I would reuse my printed paper the following semester for rough work, brainstorming ideas, and even printing new course material. Even though I am no longer a student, I still use this approach. I have a box in the office to keep all my scrap paper. When I need to print something or brainstorm ideas, I use these papers to write out my thoughts. Five hundred sheets of paper can cost $5 to $8, or a box of printing papers can cost $20 to $40, depending on the retailer and the quality of the article. By reusing printed forms whenever possible, I almost double the time between new printing paper purchases, saving money and the environment.
Recycling ink cartridges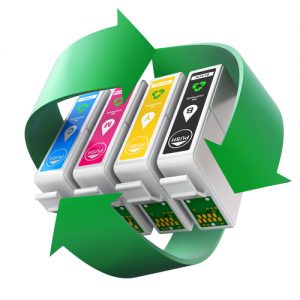 3. Ink cartridges are made of plastic and other petroleum-based products that take many years to decompose. As a result, many environmentalists believe that only 20%-40% of ink cartridges are recycled, and the rest are in landfills. Fortunately, many retail stores and organizations are incentivizing people to recycle their ink cartridges by offering store credit for empty ink cartridges. For example, Office Max will add reward points to your Max Perk account for returning qualifying cartridges. Staples also has an ink cartridge recycling program where you can earn $2.00 in recycling reward points for every ink cartridge you recycle. These savings can be used to reduce the cost of your next ink cartridge purchase.
Recycling bottles, cans, and containers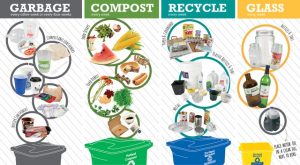 4. Bottle depots across the United States offer refunds for returned empty bottles and containers. Although the refund amount may vary based on which state you live in and the composition of the item, amounts range between $0.05 to $0.20 an item.
Recycle your clothing

5. If you have some clothes you no longer wear and want to make money for them, retail stores like H&M will pay for your old clothing. H&M will give customers a $5 voucher to purchase new clothes at their stores. This voucher can be used on your next purchase of $25 or more. With recycled clothes, H&M makes new clothing that they sell. Their recycled clothing is marked 'H&M conscious' and is usually located in a designated section in their stores.
Recycling scrap metal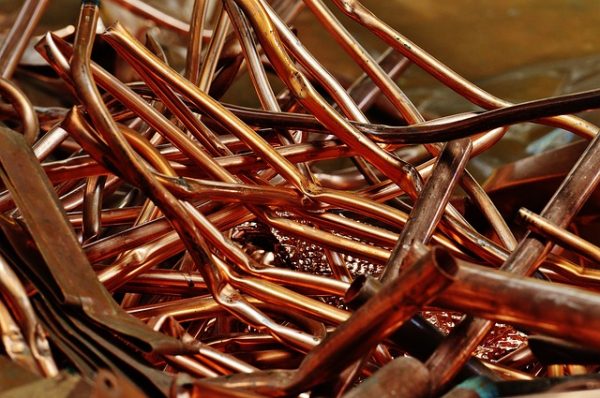 6. Many scrap metals that we may consider junk may be worth some money at a scrap metal shop. Depending on the weight and the composition of the metal, you can get a bit of cash by recycling your scrap metal. Scrap Monster has a helpful guide on what recycled metals are worth and how much you can expect to get for them by weight.
Recycling compost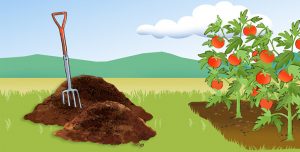 7. If you enjoy gardening, making your compost is a great way to save money. Compost adds nutrients to the soil, making plants healthier and improving the quality of fruits, vegetables, and flowers. It also protects against the elements. Although commercial fertilizers provide these benefits, natural compost has the benefit of being environmentally friendly. Examples of compostable items include fruits & vegetables, garden clippings, crushed eggshells, wood chips, pine needles, and more. Backyardboss has a complete list of things that can be composted and the nutrients they provide the soil. Natural compost saves money by providing an alternative or reducing the need for commercial fertilizer. Almost 30% of garbage waste can be composted, making this a great option to save money and keep our environment clean.
Contrary to popular belief, saving money and being environmentally friendly doesn't have to contradict one another. Read on to learn about ten eco-friendly ways to save money to have a happy wallet and a happy planet!
Which is better, saving the planet or saving money? Undoubtedly, you've already been looking for ways to do each of these things.
But who says you have to choose one or the other? You can save the planet while saving money–everyone wins! And we'll tell you how to do it.
In this article, we've listed ten practical ways to go green while saving your green. Use these economical, eco-friendly tips for double savings!
1. Save Money With These Eco-Friendly Products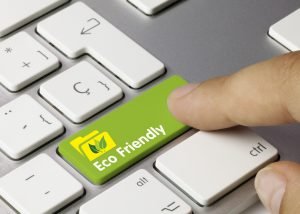 You may think that all-natural products are made exclusively by exotic, fancy-schmancy brands that charge double what you'd pay for the Procter and Gamble equivalent. But we've got inexpensive enough, eco-friendly products listed here to put that myth to rest.
First up is a reusable coffee filter. With a reusable, metal coffee filter, you will never pay for or throw away another one for the rest of your life.
This is especially important for K-Cup coffee machines. A reusable K-Cup filter will spare the environment from the several plastic cups these machines spit out daily.
Next, use natural cleaning products. Most harsh chemical cleaners that go down your drains can be replaced with inexpensive natural products.
You'd be amazed at what vinegar and baking soda can do against soap scum, rust stains, and other tough cleaning jobs. So next time you're doing some house cleaning, do a google search for natural cleaners you can use for the job. You'll find you can get done with items as simple as lemon juice and tea tree oil.
2. Recycle Your Clothes
We're not suggesting you keep wearing your torn and stained clothing. And please don't gift them to other people. Instead, use these tips to make them new again!
When your socks are full of holes, they aren't garbage. They're reusable counter wipes!
Slip your hand inside, spray your cleaner of choice and wipe or dust any surface. When you're done, throw it in the wash. Now you don't have to waste paper towels or disposable wipes!
Are there stains on your shirt? Make it worse!
A stained, light-colored shirt is a fun tie-dye project. First, try to pick dye colors that match or mask the stain. Then bind it up with rubber bands and have fun recoloring your shirt!
3. Use Less Toilet Water
No, you don't have to stop flushing (and please don't). But you can easily reconfigure your toilet's settings, so it consumes less water. (Yes, bathrooms have settings.)
It's straightforward to adjust the water level height in the top tank of your toilet. That means your bathroom uses less water for every flush.
But if the instructions in that video link are too complicated, put a full, sealed water bottle in the top tank. This tricks the toilet into thinking the tank is complete before it is.
4. Call a Plumber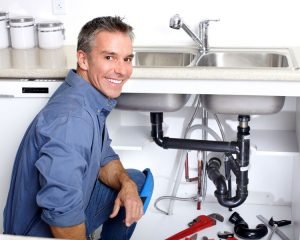 Speaking of water-saving tips, here's another way to cut your water bill and waste. If you have a minor plumbing problem, it may be wasting significant amounts of water.
Leaky faucets can cost you several dollars a month. And a leaky pipe in your walls will quickly cost you a lot more. Leaky pipes cause damage to your walls and might burst if you don't address them quickly enough.
Either way, these problems are wasting money and water. The cost of calling a plumber may be high, but stopping your water waste promptly will save you money in the long run.
5. Take Advantage of Free Resources
When you're used to using water from pipes, it's easy to forget that water is free. That is, it's a naturally-occurring resource.
Now it's not healthy to drink any water you find lying around in nature. But your lawn won't have a problem with it.
You can collect free rainwater in rain barrels for irrigation. You can also use collected rainwater to wash your car. Purchase these rain barrels from your local home improvement store.
Also, harvesting the free energy from the sun with solar panels will massively reduce your energy use (and electric bill) and increase the value of your home. And you get 30% of the purchase cost back as a tax credit. For additional details, click here to discover more.
6. Buy Used Stuff
The very essence of recycling is making the most of spent items, so you don't waste new resources. This means much more than melting old bottles to make new ones.
It can also apply to your shopping habits. Instead of always buying new things, buy used items whenever it doesn't bother you.
For some items, like appliances, you'll probably want to buy new ones so they last longer. But any good-as-new things you're okay with will save lots of money and resources.
Slightly used, great-condition furniture is a good example. Non-scratched Blu-rays work just as well as new discs.
If you've never done so, check out your local thrift store. You'll be surprised by the number of quality items you can find for half the price of new things.
Many thrift store items, like dress shoes and decorations, are barely used before they're donated. Others, like books and dishes, don't matter much if they're used.
Why buy new if you don't have to? Before shopping for non-consumable items, ask yourself, "Does it matter if these items are used?"
7. Recycle Bottles and Cans
Depending on your state's laws, recycling bottles and cans can be a great way to earn back some of the money you spend on beverages. Every time you buy bottled or canned beverages, you pay a small fee called a cash redemption value (CRV) on each one.
This fee is refunded when you turn in your bottles and cans to a recycling center. If you don't recycle, this fee acts as a penalty. The CRV is specifically designed as an incentive to recycle.
Establish a system in your home to collect all bottles and cans that your state pays you back for. And make sure everyone in your household adheres to this system.
Even if there's no money back for recycling in your state, you can still do your part. Ask your waste disposal company to give you a can for recycling. Get friends and family to recycle, too.
And what about your office? Does your workplace recycle? If not, you can get that started, too.
Set up labeled bins for recycling all around your workplace. When they get full, bring your recyclables to your local recycling center. Then, collect your reward.
8. Eat Your Food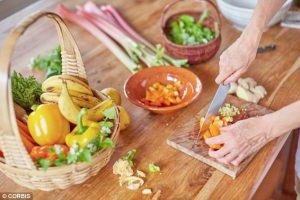 As you're already aware, eating at home instead of in restaurants is an easy way to save money. But did you know it's also the more eco-friendly option?
For one thing, you burn less gas collecting all your groceries in one trip instead of going out for each meal. For another, preparing your food reduces the carbon emissions put out by restaurants.
You can also save money on the greenway by growing your vegetable garden. Having your very own vegetable garden means fewer trips to the grocery store. It also means fewer carbon emissions from farm equipment and fewer vegetables transported from farm to store.
One final eco-friendly food tip: become a vegan. The production of foods like beef and cheese produces very high amounts of carbon emissions. Sticking to vegetable proteins will reduce your carbon footprint.
9. Save Energy, Save the World
Energy-efficient light bulbs can save you a lot of money. They cost a bit more upfront than incandescent bulbs, but they save you far more in the long run.
You'll pay a much lower electric bill if you replace every incandescent bulb in your house with compact fluorescent bulbs. Plus, energy-efficient bulbs last longer than incandescent bulbs. That means you'll spend less on replacement bulbs.
Another way to save energy and money is to stop using your dryer. Your dryer may be costing you $100 per year.
And it emits a ton of carbon dioxide. Literally: your dryer emits one ton of carbon dioxide each year.
On the other hand, a rope costs about one dollar and doesn't emit anything. Line-drying your clothes is easy to do and makes a huge, positive impact on the environment
10. Stop Using Disposables

How many disposable products do you use each day? Because it's the same number as the reusable products, you could be using.
Do you use disposable razors? What an unnecessary waste of plastic! Switching to reusable razors with refill cartridges will cost you less and erase this unnecessary plastic waste from future landfills.
Water bottles are another notorious source of pollution. If you buy your water filter and reusable bottles, you won't have to buy and trash new plastic bottles all the time. Instead, fill reusable bottles with filtered water or your favorite beverage for your work lunch breaks.
Paper napkins can be replaced with cloth ones to reduce paper consumption massively. But, unfortunately, it's just as easy to throw napkins in the laundry as to throw them in the trash.
Think about which disposable products you use the most and what reusable products you could replace them with.
How Will You Save?
Our planet will only survive as long as we allow it to. If we don't take care of it, it won't be here when the next generation is grown.
Use these eco-friendly tips for a green planet, a clean conscience, and a fat wallet. The Earth depends on it!
Now, check out more ways to save money. But first, read Family and Money: Why Setting a Budget is Important.