When it comes to savings, there's no reason not to shoot for the stars. Click here to learn 7 ways to grow your money for the future.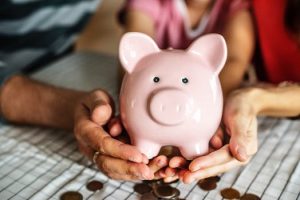 Are you getting serious about putting away serious money into your savings account?  Why not set some lofty savings goals, such as saving $100,000 or even $1,000,000?
These goals are more attainable than you might think.  Through the consistent practice of saving, and implementing effective strategies to grow your money, you can achieve these financial goals.
How can you start saving and grow your savings to such impressive heights?
Read on to discover how to seven smart ways to save money and earn interest so you can save a significant amount of money.
1.  Start Immediately
There's no substitute for investing at a younger age.  Even someone who saves several years worth of savings to make up for a late start, cannot save as much as someone who starts early and consistently saves over time.
This is due to the magic of compound interest.  Compound interest calculates the interest on the initial principal savings amount.  It also includes all of the interest which has accumulated over previous deposits periods.
In short, it's the snowball effect.  Your savings start as a small snowball, and as long as you continue regular deposits, your snowball will grow to an indestructible size.
It's never too late to start.  Don't wait another day. Each day lost is another day compound interest could be growing your money.
2. Pay Yourself First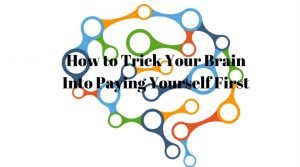 Paying yourself first is a well-known savings trick.  It's popular for a reason – it works.
If you wait until after all the bills are paid to save money, there won't be as much left.  Too many opportunities to spend elsewhere will pop up.
Make savings your highest priority to make sure it gets done each month.  To that end, it's wise to make savings the top line item on your budget, even above your bills and expenses.  Add 15% savings into your budget each month.
If possible, automate your savings by setting up an auto-deposit with your employer so most of your paycheck goes into your checking account, while 15% is directed straight to your savings account.
Over time, you learn to make do with less available money and you forget the money deposits to your savings.  This is how effective savers fool-proof themselves and cut out opportunities to spend extra money needlessly.
3. Max Available Opportunities for Extra Money
You may be surprised how much extra money is already available to you for saving.
If your savings goals include your retirement fund, take advantage of the employer match.  Most employers with a 401k plan offer a company match, typically giving you 50 cents for every dollar you save.  Of course, there is a max contribution which is usually between two and three percent of your annual income. This is free money, so save it wisely.
And when your employer gives you a raise, save the extra money.  People with large savings accounts know how to earn more while maintaining the same standard of living.
Another way to save more money is to take advantage of "financial Easter eggs," such as your annual tax returns or money saved from cutting your cable bill. Add any extra income you create to your savings to make it grow even faster.
4. Invest in MOATs to Grow Your Money
Savings alone won't help you reach lofty monetary goals such as $1 million in the bank. You have to make your money grow.
One of the best ways to do that is by following practices used by the most successful investors.
For example, you might consider investing in "wide moats," a term coined by Warren Buffett's to describe companies with products and services which project to be profitable for a long period of time. Think Coca-Cola, IBM and General Electric, three staples in Buffett's portfolio.
Another option is to take a shortcut and invest in Buffett's Berkshire-Hathaway, (either A or B stock) which typically outperforms the market.
Market Vectors Wide Moat ETF is a smart option if you're looking for diversification.  This investment relies on the Morningstar Wide Moat Focus Index which has performed an average of five percentage points higher than the S&P 500 over the past 10 years.
5. Invest in Index Funds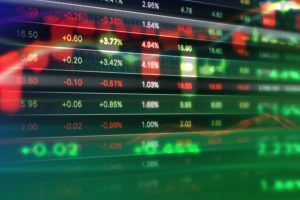 There is nothing sexy about index funds, but they're the closest thing to a set-it-and-forget-it investment as you'll find.
Index funds are a group of stocks accumulated by the fund's management team and usually adhere to a niche in the market. For example, you may wish to invest in an emerging markets fund which invests in rising businesses internationally.  Conversely, a fund focusing on blue-chip companies long favored by Wall Street may be more up your alley.
Index funds nearly always outperform the interest rates paid out on your savings account.  The average rate of return for an S&P Stock Index fund is 7.10%.  Compare that to the rate of most commercial savings accounts, which rarely top a 1% return.
6. Get Low-Cost Advice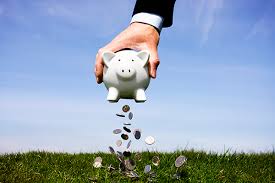 Take care when choosing a financial advisor. Many advisors earn their living on commissions and will pitch you a number of investments you don't need.
Ask questions and research potential advisors. You want to know their fees and disciplinary record and their particular investment areas of expertise. What is the average account size for their clients? How are they paid?
Be advised you don't need to pay a lot for simple asset allocation.  Internet-based advisors like Wealthfront and Betterment can perform this function and only charge fees typically between 0.15% and 0.35%.
Find a mentor or investment processes you trust. For example, you may follow the strategies of Warren Buffett or PSV (what is PSV?).  Only emulate those who are proven to succeed and always remember everyone's financial situation is unique so results may vary.
7. Start a Side Business
Starting a business is the secret weapon of the wealthy. The rich use their businesses to fund their savings and investments funds.  Ultimately, many sell their businesses for tidy sums and live off the interest. A good way to start a business is with an online business. Kick start your business by creating a blog to generate some income.
You don't need to start a huge company. Start a side business you enjoy for extra income. You can save some serious money when you have a business revenue stream to fund your savings account.
The Bottom Line
You can save $1,000,000 or more by consistently adding to your savings and striving to grow your money through wise investments. Start saving now and stick with it.
And when it comes to your investments, don't try to outsmart the market and move your money around too much.  Over the past 20 years, the S&P 500 has earned averaged an 8.2% annually while the average investor has earned just 4.3% over that period.  In other words, over-active investors are losing money so avoid changing investments whenever possible.
If you liked this article, please check out more of our blog for content about saving money.