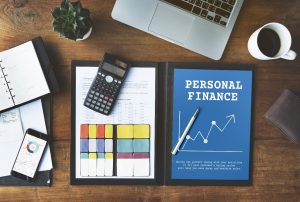 We have great news—if you're reading this, you already care about your personal finances! The even better news is that you're about to embark on a prosperous financial journey. All you need is a few tips to take your financial future into your own hands.
Let's take a look at the best ways to start caring about your personal finances.
Ignorance is NOT Bliss
It's easy to put a big purchase on your credit card then forget about it or to ignore how much money you spend on cold brew each month (hint: it's probably a lot). Turning a blind eye to your personal finances might seem easy in the moment, but it's going to cause you a lot of issues in the long run.
The best way to get a clear picture of your finances is to spend a few months diligently tracking all of your income and expenditures. Seeing where your money goes can help you make better choices. Using a budgeting app or an old-fashioned planner will make this step a breeze.
Pro tip: Tracking the two dollars you spent on a pack of gum may seem extreme, but you won't have to do this forever. You'll be able to loosen up a little once you're able to see the bigger picture.
 You Can't Avoid Taxes, So You Might as Well Understand Them
If you're like us, you probably have a lot of unanswered questions about taxes:
What happens if I forget to file?
Do I need to hire an accountant?
Do I qualify as an independent contractor?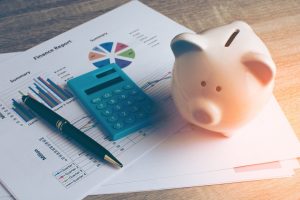 For the average person, these questions are incredibly overwhelming and can make tax season seem like a nightmare. However, the best way to get over your tax-related fears is to face them.
There is a plethora of resources out there to help you make sense of taxes. From the IRS website to online tax services, spending a little time wrapping your head around how to do your taxes will prevent you from getting in trouble with Uncle Sam.
 Remember—You Have Resources
Just because they're called "personal" finances doesn't mean you have to deal with them alone. There's an entire industry of professionals who have spent years learning how to help people reach their goals, and using their expertise is undeniably wise. Consider reaching out to:
An accountant
A financial advisor
Your bank
A credit counselor
These professionals can do more than analyze your finances and make standard recommendations. They may be able to provide long-term advice on how to start performing this analysis for yourself, rather than remaining reliant on others.
Strive for Progress, Not Perfection
Learning to manage your personal finances is part of life, and life is full of unexpected twists and turns. If you make a mistake or run into an unexpected snag, don't worry. It's all part of the process. Setting realistic expectations for yourself is important because, let's face it, one day you're going to spend way too much on a pair of shoes or the latest gadget—and with these basic tools, you'll know exactly how to deal with that!
You're Already on Your Way
Just by reading this, you've already tackled one of the most important parts of this journey: taking an active interest in your personal finances. We hope by now you're feeling informed, empowered, and ready to start taking the next steps.
Understanding and caring about your personal finances is a valuable, life-long process that will literally pay dividends down the line. Way to go!