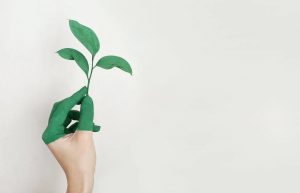 When you're only a small business up against the big guns of American industry, it's easy to think your impact on the environment is just a drop in the ocean. But with the impact of business on the environment very much on consumers' minds, they definitely care about your impact. And what you're doing about it.
The big businesses have begun to clue into this fact too. Disney has a zero-waste policy and is committed to reducing its greenhouse gas emissions. Allvision up in Canada is reducing its carbon footprint by sourcing 75% of its materials from Canada. And HP has an aggressive recycling initiative to ensure almost all of its manufacturing waste doesn't end up in landfills. 
So the customer needs to see you doing your bit. It means they'll invest in you as a company, not just a product. But don't forget how important it is for the planet. Even a small business can make a big change.
Here are 8 ways your business can make environmental sustainability a priority.
Commuting to work contributes to greenhouse gas emissions. Public transport, carpools, and green transport like taking a bike to work are much better ways to travel. They reduce greenhouse gas emissions and keep the planets' health at the forefront. Reward and encourage employees to travel to work in this way with a benefits scheme.

Being green-minded isn't just about how you work; it's about who you work with too. When you need office supplies, construction elements, or just food for employees, source it sustainably. Many companies get their products sustainably, and sourcing products locally will reduce the travel needed to get them to you.

This is the easiest way to go green. Introduce recycling policies for waste in the workplace. Encourage employees to utilize both sides of the paper and reduce their waste with glass or ceramic cups, plates, and utensils. And when renovating, consider sourcing furniture secondhand. You can also make sure anything you don't use anymore goes to a new home rather than a landfill.

About 40% of the energy bill in the US comes from businesses. SO you can make a big impact. Look to upgrade insulation, consider integrating solar energy, and buy greener appliances to reduce your energy footprint. And turn off the lights!

There's a saying that goes work smarter, not harder. Remote working comes under this. It's a quick way to reduce the energy your company uses and the greenhouse gases that your employees produce. Simply because they won't be traveling to work. If you're not convinced, just look at the positive impact people having to work from home because of COVID-19 had on the planet.

Your website uses energy too. That's because the servers used to keep your website online use energy. A lot of it. Look into greener options, like the cloud, where less energy is used because you haven't purchased or maintained energy-sapping servers.

Make being more sustainable a core feature of your company. Hiring a team to keep you green means there's always someone on the case. And there's always someone to hold you accountable when your company slips up.

Make Sustainable Partnerships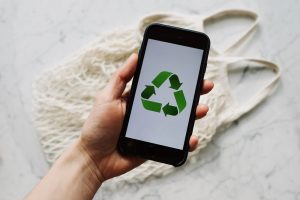 You can be more sustainable in the partnerships you make. Make a point of only working with companies who are switched on to being greener now and in the future. Being more sustainable isn't just something a conscious business should do. It future proofs you and builds a new customer base. So make the most of it.