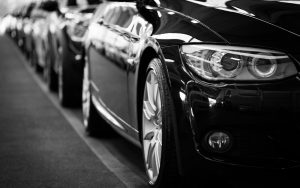 Some of us are great at saving money, while others need a few ideas. The basic starting point involves looking at your larger expenses and seeing if any cuts can be made. Most of us rely upon a car to get from a to b. An easy way to reduce on your car expenses is to get active and have a few more car-free days. A nice walk or bike ride might be just what you need! For those who don't fancy that idea, here come four more.
1 . Consider a hybrid
Hybrid cars work via a combination of a traditional engine and an electric motor. As much as possible, the car relies upon the power of the electric motor as opposed to the conventional engine to power the car. Some types of hybrids use the electric motor entirely and only draw on the power of the engine when it's time to charge the battery. You'll use less fuel with a hybrid car due to its operation. With this in mind, going hybrid could help you to save money on fuel costs. Driving a hybrid also means reduced emissions and therefore leading a greener lifestyle. 
Combat deprecation
Now, this one won't strictly reduce your car expenses; however it will help you to protect your investment and prevent you from losing money. Once you've purchased a new car, the vehicle begins to lose value as soon as you start driving it. To ensure that your car keeps its value for longer, one thing that you can do is to keep the mileage down. Of course, this isn't always possible if you need to drive long distances daily. Another thing you can do is ensure that you keep your car in the best condition possible. Have your car serviced regularly and conduct daily checks of the exterior and interior. Using apps like Car Minder can help to remind you when to next book in a service. To protect the paintwork, it's a good idea to look into self-healing clear bra and paint protection film. Investing in some high-quality protection for your paint job will ensure that your car is protected from damages. 
Save on car insurance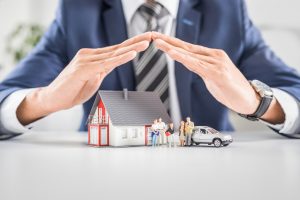 When you are choosing a car insurance package, it's a good idea to shop around. There are many savings to be made if you take a little extra time to find them. Ensure that you check if you qualify for any discounts on your car insurance. Often, providers offer discounts for those who've never been in an accident, for example. As well as this, choosing a car with extra security features could also mean that you are eligible for a discount. Finally, taking a defensive drivers course could also mean you end up with a cheaper driving insurance package.
Choose second hand
When the time comes to buy another car, going second-hand can be an excellent way to save money. Ensure that you take the time to research a reputable dealer, so that you know you're getting a quality car. Check the car's history, and don't skip on the test drive! When you go second-hand, you could easily land yourself a beautiful car for a great price.