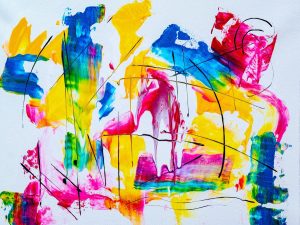 You need to act correctly if your art has been stolen or gone missing so that you have the highest possibility of getting it back. With that in mind, read on to discover the mistakes that other people usually commit when they are seeking art for recovery, so you can avoid them yourself.  
Among the greatest errors people make is waiting too long to sign up with an art loss register. These databases were created so that individuals just like you can input details about their lost or stolen art. Therefore, when a dealer, collector, or auction house runs background checks on any pieces they have been offered, they'll have the ability to see whether it's been reported as lost or stolen. If a person is offered your artwork, whether a print or digital art that you have exclusive rights to, and you've registered it with a database, they'll know that it's been reported, and they are going to take the essential steps to report the person attempting to sell it so that the art is returned to you. If you wait a long time to sign up, the piece of artwork may be sold before the details are logged onto the database. 
In addition, failing to do enough research regarding the art recovery group is another error. You should be sure the retrieval specialists are held in high regard and that they possess an excellent reputation. You must also never select a database just because it's the cheapest. You must make sure that excellent service is supplied, that tons of collectors, retailers, and such like use it, and that it is going to produce results.
How To Find The Best Art Recovery Specialist
Has your artwork gone missing or been stolen? Unfortunately, art theft is a big problem. However, this is not something you should simply accept. You need to take the steps to find the best art recovery specialist to help you get your art back. 
The first thing you need to do is find a company that has a comprehensive art loss register. You will be able to put the details of your artwork on this register, and it will increase the chances of your art being found. How? Well, it's probable that someone is attempting to sell your art to collectors, dealers, auction houses, and such. Most people will do a background check first to ensure that the artwork is genuine and that it has not been reported as lost or stolen. If they see your piece of art on a stolen art database, they will call the police or get in touch with the database provider. Nevertheless, you need an art recovery group that is going to use a wide variety of tactics to attempt to recover your piece. 
In addition to this, you should make sure the company is credible, trustworthy and that they have a good reputation in the industry. To do this, it is a good idea to read reviews that have been left by those who have already used the company in question in an attempt to recover their art. Experience is of paramount importance too. You want to find a company that has successfully recovered various art pieces in the past, so you know that their methods are proven.