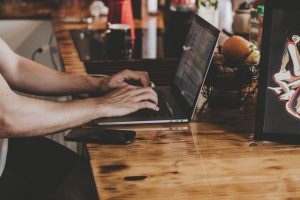 Companies have always had to look after themselves to ensure that they aren't the victim of crimes, but the threats these days are different from the threats of the past. Back then, a business just needed to make sure that their worksite was secure; it was their assets that the would-be criminals wanted. Not so these days, when it's not assets that are targeted, but the company's data. If a criminal gets the hold of sensitive data, then there's much damage that they can do. Additionally, you can be held financially accountable for identity theft. 
Below, we take a look at some of the tried and tested rules for keeping identity theft at bay. While there are never any guarantees, these tips will at least make it more difficult for your data to be compromised.
Keep Less Data
Every company needs to have data of some kind, but do they all need as much as they keep? Most likely not. The more you have, the more you need to keep under wraps — and that can become complicated pretty quickly. It's always a good idea to "trim the fat," so to speak. That means routinely assessing the types of data you need to keep your operations running smoothly, and deleting the data that doesn't fall into that category. The longer your digital trail, the easier it'll be for a criminal to access your information.
Secure the Paper Trail
We think of data as simply those computer sequences that exist on servers and the like, and that is a big chunk of it, and likely where the data that can do the damage can lie. But it's not the only place. There's also a danger in the paper trail. While these loose pieces of paper may not have all the information needed to inflict damage on their own, they could have the information needed to access the more sensitive information that's held on your computers. As such, you'll want to ensure that you've got a plan in place for keeping your paper files safe.
More Robust Access
There's only a thin line dividing your sensitive data and the people who want to get their hands on it. Standing in between these two things is just a password. Now, there are strong passwords that are difficult to crack, but even still, it is only one defense. As such, it's worth looking at ways to make your authentication process more robust. One of the solutions from ProofID is multi-factor authentication, which helps strengthen the security of your access. This way, there won't just be one password needed to crack your secure data, but rather multiple layers that need to be infiltrated.
When Traveling
You can take steps to protect your data all you like when you're in your workplace, but it'll all count for little if you're not adopting a similar mindset when you're out of the office. We live in a connected age, when it pays to be online and doing business at all times of the day, wherever we are. But we should only be doing this when we're sure that we're not putting ourselves at unnecessary risk. If you're connecting to free, open WIFI when you're traveling for business or just looking to get a little extra work done when you're out in public, then risk is just we'll get. Unsecured internet networks are easily compromised. While there are things you can do protect yourself from theft, the best advice is to avoid connecting to them at all times.
Stay Diligent
Would-be criminals will try everything they can to get into your network. Sometimes, they place traps, and wait for us to walk into them. If you receive a suspicious email or telephone call, then don't blindly compromise your business. In the course of running a business, it's all too easy to overlook things that might ordinarily raise eyebrows. Many of these traps take the form of "too good to be true." As the old saying goes, if that's your assessment, then it's going to be fake — but there will be a penalty to pay.
Train Your Employees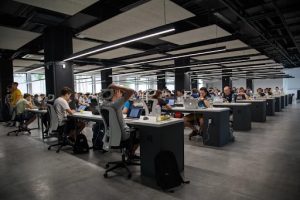 Of course, it's not just you that needs to be on guard against cybercrime and identity theft. Your employees do too. If you've got a number of employees, all it takes is one to do something wrong, and suddenly your data has been compromised. As such, it's recommended that you train all your new employees on how to properly safeguard your data, and hold refresher courses every now and again. There's little value in you being aware of all the potential data dangers lurking in the cyber world if your employees aren't also aware of them. As well as telling them to be on general alert for any data attacks, you'll need them to practice basic data security, such as setting strong passwords, keeping their laptop secure at all times, and not talking to anyone outside of the company about the businesses finer details.
Vet Your Staff
Alas, it's a sad reality that your employees might actually be the ones working against you. A significant percentage of cybercrime is committed by people who already work for the company. You can prevent this from happening in multiple ways. First, refine your hiring process. If you're going to bring someone into your inner circle of trust, then you need to make sure they can be trusted. Before you offer someone a position within your company, conduct a criminal background check. It's an additional step, but it'll be worth making an effort if something comes up that shows they shouldn't be employed. Of course, some people are opportunists, and even people with an impeccable record can take advantage. Reduce the chances of this happening by only giving access to your sensitive data to the people who need it for their work.
Stay Ahead of the Game
The tactics used by criminals are always evolving, and so should your defenses. Make keeping your data secure a priority and review how you operate regularly, and you'll always be one step ahead of identity theft.